Supreme Court Blocks Texas' Abortion Law, Allows Clinics to Stay Open Without Safety Upgrades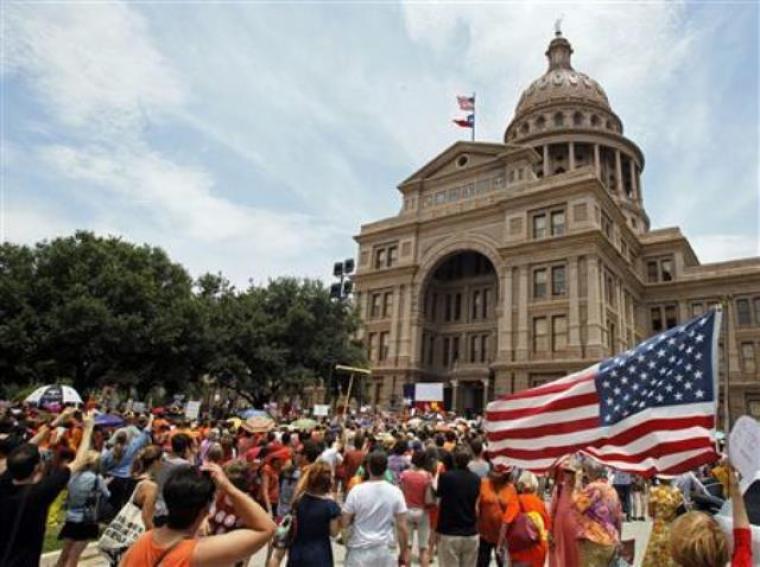 The United States Supreme Court has issued an order allowing 13 abortion clinics in Texas to stay open, superseding a state law that requires the closure of clinics that fail to meet basic health and safety standards.
In a six to three decision, the order was given Tuesday as a lawsuit against the state's abortion clinic regulations continues to go through the legal system.
Justices Antonin Scalia, Clarence Thomas and Samuel A. Alito Jr. dissented from the five-sentence order, reported Adam Liptak of the New York Times.
"The Supreme Court, in an unsigned order apparently reflecting the views of six justices, blocked the surgical-center requirement entirely and the admitting-privileges requirement as it applied to clinics in McAllen, Texas, and El Paso," continued Liptak.
The Supreme Court's order came after 13 Texas abortion clinics announced their pending closure following the Fifth Circuit Court of Appeals' decision that allowed the abortion clinic regulation law to stand.
Under the law, HB 2, abortion clinics that are not in compliance are required to make mandatory upgrades, at a combined estimated cost of $1.5 million, according to the Fifth Circuit Court's ruling, or $45,000 to $115,000 per clinic.
Clinic owners were given one year to meet the Sept. 1 deadline. Many, however, said they would close their clinics instead of paying to upgrade their facilities to meet safety standards for the 60,000 to 72,000 women who have abortions in Texas every year.
The law also requires abortionists to obtain hospital admitting privileges at a local hospital within 30 miles of the clinics in which they perform abortions, along with upgrading their facilities to meet the same basic health and safety standards as ambulatory surgical centers.
Required upgrades to abortion facilities include maintaining adequate plumbing, heating, lighting and ventilation, and equipment that can properly sterilize surgical instruments; ensuring that the doors to the facilities can accommodate stretchers for emergencies; and to maintain a sanitary facility to ensure the health and safety of patients.
In Tuesday's ruling, the Supreme Court also suspended the hospital admitting privileges requirement for two Texas abortion clinics: Whole Woman's Health in McAllen and Reproductive Services in El Paso.
Whole Woman's Health abortion group had filed a lawsuit in a district court in Austin asking to be to exempt from the hospital admitting privileges requirement for their clinic in McAllen and the Reproductive Services clinic in El Paso, because the abortionists who work at those clinics are not able to obtain privileges.
Pro-life advocates who support HB 2 have argued that abortion clinc regulations will benefit women's health while opponents claim that it's a ploy to close down Texas' abortion facilities.
After HB 2 became law, the first lawsuit was filed by various pro-choice groups in an effort to prevent the law from going into effect.
Initially, the Supreme Court was asked last November to block HB 2 from going into effect, but in a five to four decision they declined to do so.
The 2013 majority was comprised of Chief Justice John G. Roberts, Jr., Justices Alito, Thomas, and Anthony M. Kennedy; Scalia wrote a concurring opinion with the majority. "We may not vacate a stay entered by a court of appeals unless that court clearly and 'demonstrably' erred in its application of 'accepted standards,'" read the Scalia opinion. "The dissent promises to show that the Fifth Circuit committed such error when it granted a stay in this case … but that promise goes unfulfilled."
Lauren Bean, a spokeswoman for the Texas attorney general's office, said in a statement Tuesday that the state "will continue to defend the law, just as we defend all state laws when they are challenged in court."