Supreme Court Justice Who Officiated Gay Wedding Too Biased to Rule in Marriage Case, Says NOM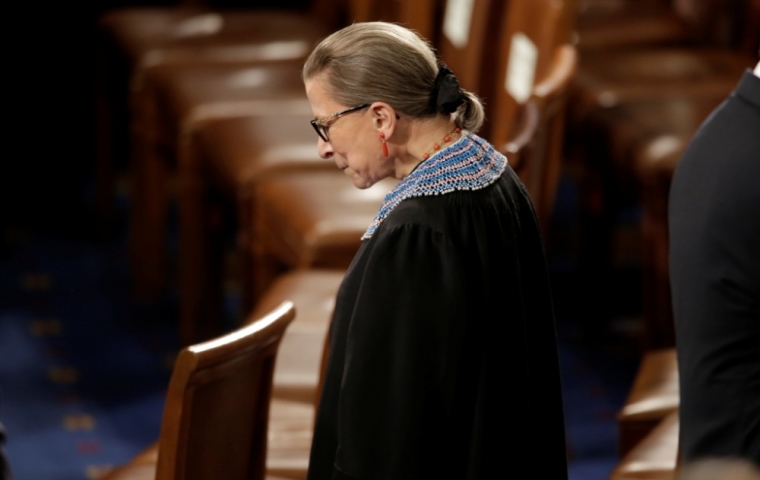 A traditional marriage group has called upon Supreme Court Justice Ruth Bader Ginsburg to recuse herself from a case regarding the constitutionality of state-level gay marriage bans.
The National Organization for Marriage demanded that Ginsburg recuse herself from Obergefell vs. Hodges due to recent comments that appeared to indicate she had already decided how she would rule even though the Court has not heard the arguments from either side.
"It is the law that a judge should disqualify him- or herself from hearing a case whenever his or her impartiality and lack of bias 'might reasonably be questioned,'" stated NOM on Wednesday.
"Given Ginsburg's recent public remarks, I think that it is very reasonable to question whether she'll be impartial — don't you?"
The comments NOM took issue with came from an interview Ginsburg gave to Bloomberg, where she spoke positively of same-sex marriage.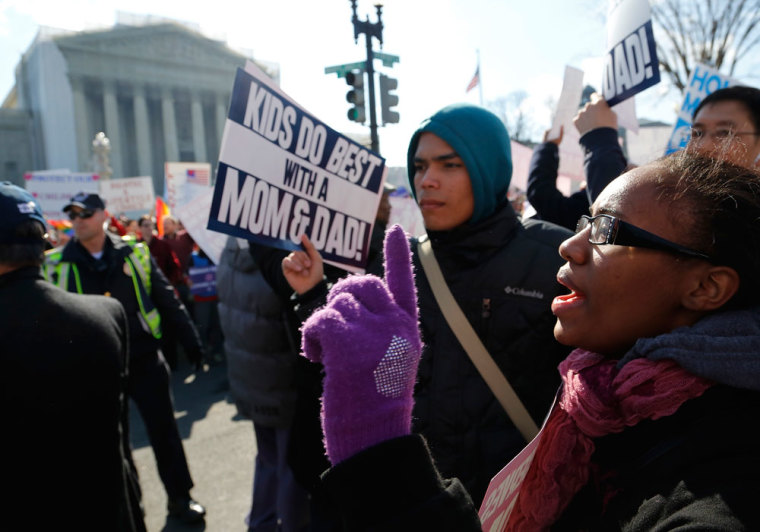 "In recent years, people have said, 'This is the way I am.' And others looked around, and we discovered it's our next-door neighbor — we're very fond of them," said Ginsburg.
"Or it's our child's best friend, or even our child. I think that as more and more people came out and said that 'this is who I am,' the rest of us recognized that they are one of us."
NOM has launched an online petition as part of their call, which as of Thursday morning has garnered over 3,500 signatures.
"Justice Ginsburg apparently feels that presiding over same-sex 'weddings' and speaking openly about how she believes the American people are ready for the Court to recognize a constitutional right allowing same-sex couples to marry," reads the petition, posted at ActRight.com.
"…sign the petition demanding that Justice Ginsburg fulfill the legal and ethical obligations of her office by disqualifying herself from the pending case pertaining to marriage."
From 2004 to 2012, over thirty states enacted constitutional bans on gay marriage via popular referendum.
Since late 2013, many of these bans have been declared unconstitutional by federal judges and occasionally on appeal via circuit courts.
In April, the US Supreme Court will hear arguments on an appeal regarding a circuit court decision that upheld four state-level constitutional bans on gay marriage.
NOM is not the first social conservative organization to demand that one or more Supreme Court justices recuse themselves from the pending oral arguments on the marriage bans.
Last month the American Family Association demanded that both Ginsburg and Justice Elena Kagan recuse themselves.
In a statement, AFA President Tim Wildmon argued that since Ginsburg and Kagan have both conducted gay marriage ceremonies, their impartiality is disputable.
"Both of these justices' personal and private actions that actively endorse gay marriage clearly indicate how they would vote on same-sex marriage cases before the Supreme Court," stated Wildmon.
"Both Kagan and Ginsburg have not only been partial to same-sex marriage but they have also proven themselves to be activists in favor of it."