Supreme Court Rulings on Abortion, Gay Marriage Stand or Fall Together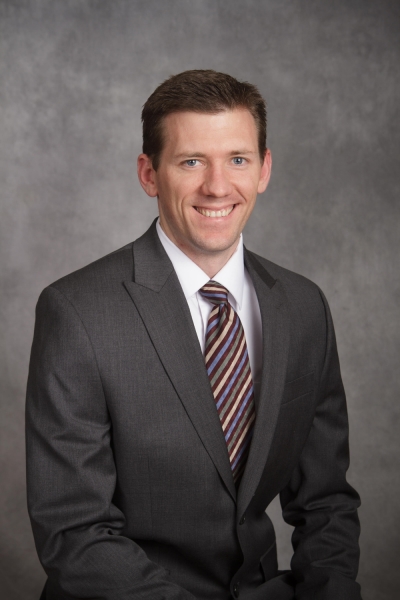 Let's begin with a disclaimer or two, starting with the fact that I am neither a legal scholar nor the son of a legal scholar.
I'm also not a master logician — which will no doubt soon become apparent. Just a guy trying to make some sense in a world rife with cognitive dissonance. Feel free, then, to discount accordingly any arguments that follow.
Second, I want to make clear from the start that, as a Christian who by God's grace has access to a Bible, I believe that homosexuality is sin that — like any other sin — flies in the face of the glory of God, who created all things.
Like any other sin, homosexuality is an expression of a heart that has rejected God, exchanging His truth for a lie and His glory for trifles and knick-knacks. Engaging in homosexuality — like any other sin — will always fail to satisfy and will, quite literally, keep a person out of God's kingdom (see 1 Cor. 6:9, 1 Tim. 1:10).
Like any other sin, however, God has provided forgiveness and redemption. Regardless of which flavor of sin you and I have committed, we can be saved, transformed and welcomed into a kingdom as beloved children.
The way we do that is to turn away in horror from going our own way and embrace by faith the forgiveness provided in the bloody cross and empty tomb of Jesus, whose birth we celebrate at Christmas.
That said, in what follows, it's not at all my intention to argue for or against homosexuality or even same-sex marriage as such. What I want to ask is whether or not it makes sense to call for the tossing of Roe v. Wade onto the "ash heap of history" while at the same time waving off Obergerfell v. Hodges as "settled law."
Here's my thesis: No, it doesn't make sense to call for the overturning of Roe and the upholding of Obergerfell. Both are legislation by naked judicial fiat, both are an inherent threat to democracy, and therefore, we must call for both to be thrown onto the "ash heap of history."
We either stand against both, or we accept Roe as "settled law" along with Obergerfell. Trying to take a position in the middle won't work precisely because the middle doesn't exist.
"It was settled in the Supreme Court."
Yet, that hasn't stopped many, including President-elect Donald J. Trump and — more recently and less notably, Dallas pastor Dr. Robert Jeffress — from attempting to discover the mythical El Dorado of said middle ground.
Trump made his pilgrimage to the imaginary middle in his 60 Minutes appearance Nov. 13. After reiterating his campaign promise to appoint to the Supreme Court only pro-life judges, Trump called the entire issue of same-sex marriage "irrelevant," saying the Supreme Court's 5-4 decision in Obergerfell had put the issue to rest.
"It's irrelevant because it was already settled," Trump said. "It's law. It was settled in the Supreme Court. I mean it's done... These cases have gone to the Supreme Court. They've been settled. And, I'm fine with that."
Dr. Jeffress, an early and adamant Trump supporter, had virtually the same thing to say in an interview that aired Dec. 1.
"This is not going to be re-litigated by the Supreme Court," Dr. Jeffress said. "That is the law of the land. I wish it were different, but it's not different. And actually I had to argue against some hard-right Catholics and evangelicals who wanted to make that a campaign issue. I said 'guys, forget it. It's over. We need to go on to other things, like protecting the unborn.'"
Dr. Jeffress may be right, in the end. Obergerfell may never be re-litigated. But that raises the follow-up question: Can't the same exact thing be said about Roe?
If not, why not?
(Unelected) Majority Rules
Now, there is — thankfully — no reason as yet to doubt Trump's intention to appoint a strictly constructionist justice. A justice confined to reading the actual words of the Constitution is a powerful ally for Americans who want to see Roe overturned, if for no other reason than to send the question of legalized abortion back to the legislative and democratic processes the Supreme Court bypassed in 1973.
The issue is, the same applies to Obergerfell.
In both cases, justices created law based on the Constitution's 14th Amendment, guaranteeing — ironically enough in the case of abortion — that no state "deprive any person of life, liberty, or property, without due process of law; nor deny to any person within its jurisdiction the equal protection of the laws."
Rather than allowing these crucial issues to be decided by citizens and their elected legislative bodies, the Supreme Court in both cases made sweeping decisions regarding morality, public policy, law and, yes, choice.
This legislation from the bench is at the very heart of what's wrong with both Roe and Obergerfell. In 1973, abortion was decided by judicial fiat in a five-vote margin. In 2015, same-sex marriage came down merely to the vote of Justice Anthony Kennedy.
All that to say, the core problem with the one case is the problem with the other; hence, the crying need to send both "to the ash heap of history."
Like a Horse and a Carriage
As Zach Pruitt points out at the Acton Institute's website, by the time Roe was decided, 20 states had already legalized abortion to one degree or another. Same-sex marriage, by comparison, had been legalized in 37 states by the time the Obergerfell result was handed down.
The fact that both abortion and same-sex marriage were becoming increasingly legalized by the time their respective Supreme Court cases were decided underscores the very problem with both Roe and Obergerfell, Pruitt argues:
Social change through "consent of the governed" is much more powerful than forced social change by judicial edict. This is exactly what happened with Roe v. Wade and over 40 years later the cultural toll on society continues.

Taking the issue of marriage away from the people and allowing five judges to redefine a static societal institution that has existed since the beginning of time will have substantial and long-standing consequences.
We cannot, with any integrity, call for Roe to be overturned while at the same time accepting Obergerfell as "settled law" just because the Supreme Court has spoken. Much as we may want to, we cannot, as Dr. Jeffress urges, "go onto other things, like protecting the unborn" while chopping off the very leg we're standing on by conceding Obergerfell.
Now, I'm surprisingly optimistic the Trump administration will move the needle in a pro-life direction. That said, we should still question Trump's statement about Obergerfell: "[T]hese cases have gone to the Supreme Court. They've been settled. And I'm fine with that."
How does that not apply to Roe?
When (and I do think it's when, not if) we send Roe "to the ash-heap of history," as Vice President-elect Mike Pence promised during the campaign, we'll still have a long way to go in building a culture of life.
We Christians have a calling to serve those to whom evangelical leader Russell Moore referred to as the "refugees" of the Sexual Revolution in the wake of the Obergerfell ruling. This is what the church and the pro-life community have always been about, even as courts, decisions, and civilizations have come and gone.
If we expect to serve these friends, neighbors and fellow citizens with the one message of redeeming grace they so desperately need, we do best to acknowledge up front what we're after in the public square. Honesty, in other words.
Because the same problem lies at the heart of both cases, Roe and Obergerfell are joined up like, say, love and marriage. To try and separate them is, in the immortal words of Frank Sinatra, "an illusion."
As we call for the end of the one, we'd better get ready to pay the cultural price of the other.
Jay Hobbs is editor-in-chief of
Pregnancy Help News
. Follow him on Twitter @Hobbnobbin and @PHC_News.