Supreme Court Unanimously Upholds Church's Right to Post Road Signs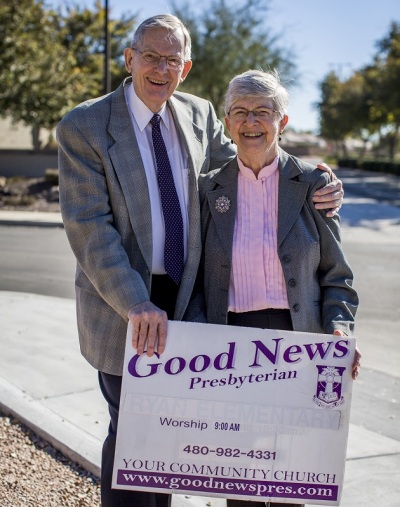 The U.S. Supreme Court unanimously ruled in favor of a church's right to post roadside signs where other signs are allowed.
The town of Gilbert, Arizona's restrictions on Good News Community Church's signs advertising church events violated freedom of speech because they were "content-based regulations of speech," Justice Clarence Thomas wrote on behalf of all nine justices.
There were two concurring opinions for the case, Reed v. Town of Gilbert. One by Justice Samuel Alito was joined by Justices Anthony Kennedy and Sonia Sotomayor. The other by Justice Elana Kagan was joined by Justice's Ruth Bader Ginsburg and Stephen Breyer.
The court did not rule that government can never restrict roadside signs. Only that restrictions on the content of those signs be subject to strict scrutiny.
"The town has ample content-neutral options available to resolve problems with safety and aesthetics," Thomas wrote. "For example, its current code regulates many aspects of signs that have nothing to do with a sign's message: size, building materials, lighting, moving parts, and portability. And on public property, the town may go a long way toward entirely forbidding the posting of signs, so long as it does so in an evenhanded, content-neutral manner." (Legal references removed from quote.)
Gilbert has an odd restriction on roadside signs. Non-commercial event signs had severe restrictions on their size and the length of time they can stay up, but ideological signs and political signs (the 60 days before an election) were restricted less. So, a "Jesus saves" sign would have fewer restrictions than a church sign giving the time and location of an event.
Thomas wrote that it seemed strange to suggest that event signs would be more distracting to drivers than ideological signs.
"If anything, a sharply worded ideological sign seems more likely to distract a driver than a sign directing the public to a nearby church meeting," he said.
Good News Community Church, also called Good News Presbyterian, sued the town in 2007 and lost an appeal in the Ninth Circuit in 2013. The Supreme Court ruling overturns that Ninth Circuit decision.
The church was represented by Alliance Defending Freedom, a nonprofit religious freedom advocacy organization.
ADF Senior Counsel David Cortman, who argued before the court in January, said it did not matter that the town of Gilbert was not intending to limit the church's speech, what mattered was that the ordinance had the effect of limiting the church's speech.
"The Supreme Court's unanimous ruling is a victory for everyone's freedom of speech. Speech discrimination is wrong regardless of whether the government intended to violate the First Amendment or not, and it doesn't matter if the government thinks its discrimination was well-intended," he said. "It's still government playing favorites, and that's unconstitutional."