Student-Preacher Wins Court Ruling After School Suspends Him 3 Times for Sharing the Gospel, Talking About Jesus Christ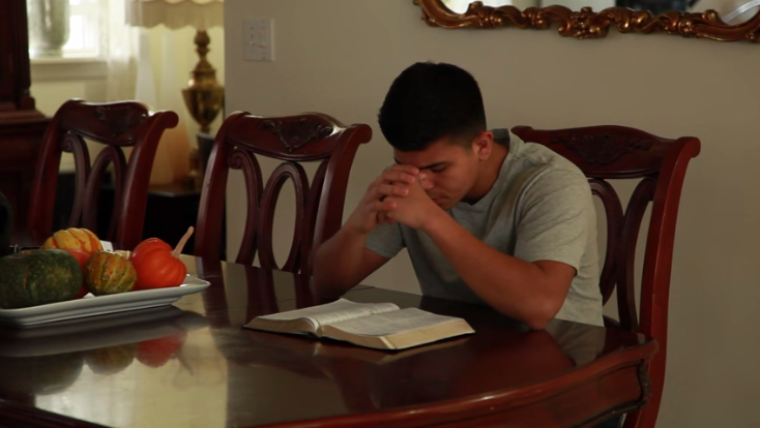 A federal court has ruled that a Washington state public school district acted unconstitutionally when it suspended a student after he preached and handed out religious reading materials to classmates on school grounds during free time.
Michael Leal, a senior at Cascade High School in the Seattle suburb of Everett, was suspended three times last fall for continuing to provide students with pre-printed Christian pamphlets, which is a violation of the school's policy that does not allow students to distribute materials that they had not written themselves.
Leal, with the help of the Pacific Justice Institute, sued the school and stated that the school violated his free speech rights.
"Some people speak about other things. I speak about God," Leal said in a video on the PJI website. "But in the end, we are all speaking and we all have that freedom of speech. And I think it's important that we all have free speech, even in high school."
"Why share the Gospel with the whole world?" Leal continued. "Because, it is necessary. Everyone needs to hear the Gospel of the Lord Jesus Christ. It is absolutely necessary."
As reported by KIRO-TV, a federal judge ruled last Friday that Leal's suspension was unconstitutional and that his three suspensions are to be expunged from his record. Additionally, the court ordered the district to pay Leal $1 in damages and also awarded Leal taxable costs.
"Plaintiff's suspensions on Oct. 2, 9 and 31, 2014, are vacated," the official U.S. District Court decision states. "Defendant shall remove the Notices of Disciplinary Action or Short Term suspension dated Oct. 2, 9 and 31, 2014, from his record."
The judge also ordered the school district to change its policy prohibiting students from distributing pre-printed materials.
Even though the school claimed it suspended Leal because he violated its policy against handing out pre-printed materials, Brad Dacus, president of PJI, believes that the school was really trying to "censor" Leal and his religious beliefs.
"This case is not about a young man who hurt anyone. There is no child or student out there that is claiming any kind of injury whatsoever," Dacus explained in the video. "This is about a school district that wants to censor and silence a young boy simply because he is excited about Jesus and he wants to share it."
"The school district is overly punishing him because of his desire to share his faith, his tracts, or verbally share his faith," Dacus added. "Other kids who get excited about football or baseball or other things, they are not punished."
Leal recalled the first time he was suspended and explained that the police even came to the school while he was preaching.
"I preached at this one event at school. I had never been in the situation before … the police ended up coming for no reason. The police never did anything to me but I just kept on preaching Christ and got suspended for two days," Leal said. "The next time I was preaching, I was handing out tracts during lunch to students and getting in conversations and it was during lunch. They came to me and they spoke to me and they said, 'We warned you many times,' which led to me second suspension."
Leal continued by saying that his third suspension was a result of giving a student a tract while in class.
"My third suspension was because I handed out a Gospel tract during class, it was to a student from a student," Leal said. "It wasn't during learning time. It was time to work and that is what led to my third suspension."
As it's a bit unusual to see a student with such a strong desire to preach to his classmates during school, Leal said he became inspired and got more serious in his faith when he noticed a preacher outside of his school one day.
"One day after school, there was this man preaching outside of my school, he was preaching the Gospel. I heard that and from then on, I had a real sincere and deep interest in what God had to say and what the Bible has to say," Leal said. "That all led me to seek God more, to read the Bible more, and eventually led to my repentance and putting my complete life and faith in Christ."