Suspects' Aunt: Threats Received by Boston Bomber Dzhokhar Tsarnaev's Family (VIDEO)
The Boston bombing suspects' aunt has received threats after telling reporters that she refused to believe they were capable of such a crime, and that she believed they were being framed.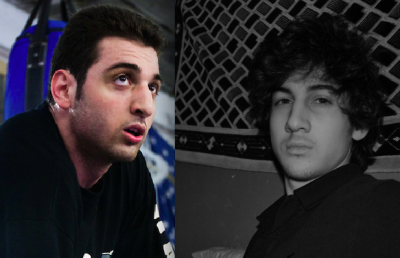 Maret Tsarnaeva, speaking to reporters in Toronto, seemed outraged that her nephews, Tamerlan Tsarnaev and Dzhokhar Tsarnaev, were being accused of the Boston bombings, which killed three and injured dozens of others last Monday.
She called for more proof of their guilt to be made public, and until then she would not believe they were guilty of the atrocity.
Speaking to reporters the day after younger brother Dzhokhar was captured by authorities, she explained that her family had received death threats from those angered by her previous assertions.
"They are calling us, calling names, threatening, saying it's time to go home," Maret Tsarnaeva said on Saturday, according to the Toronto Sun. "Yes, it is time. We did not find that promise — democracy — in this country. But if I go home, I will go home only with bodies of my nephews."
She also said to the publication, "They made our boys enemies of the American nation. They made them victims of the conspiracy."
She continued: "They needed somebody to blame for something they committed themselves so they got them, so rejoice people, rejoice."
The boys' father, Anzor Tsarnaev, has also made similar claims - refusing to believe his boys were responsible for the bombings, and saying that he believed they must be being set up as scapegoats. he referred to his younger son Dzhokhar as "a true angel."
Terror suspect Dzhokhar was finally captured at about 8.40 p.m. ET on Friday after a massive manhunt locked down most of Boston for the entire day as authorities searched for him. His elder brother, Tamerlan, was killed during a shootout with police officers on Thursday night. Dzhokhar escaped that confrontation and went into hiding, but was eventually found at 76 Franklin St. Watertown, Mass., hiding in a boat in the garden of the residence.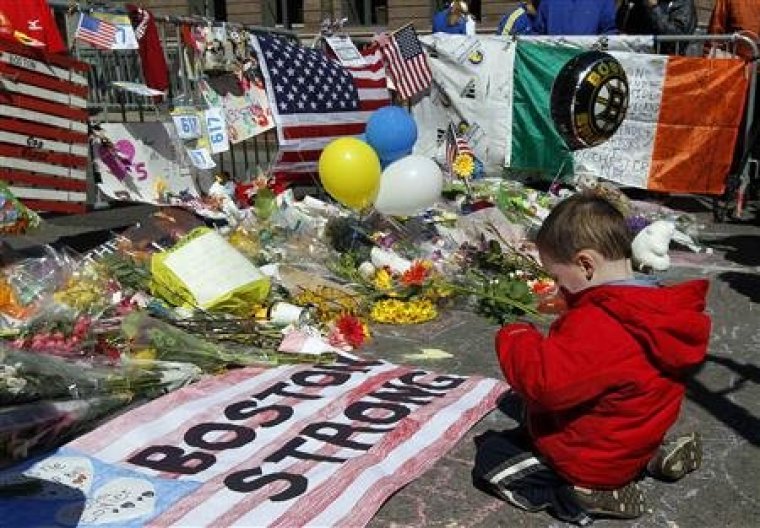 He reportedly has a very serious throat injury, and according to some reports he may have tried to put a gun to his mouth in an attempt to take his life when he was cornered.
According to Boston police, the 19-year-old suspect is in critical but stable condition and remains intubated. He recently became alert and has responded to questions by police, and on Monday lunchtime was charged.
Here is a video of the boat the Boston bombing suspect was hiding in as authorities closed in on him: