Sweden Seeks to Ban All Religious Schools to Combat 'Segregation' Amid Increasing Muslim Population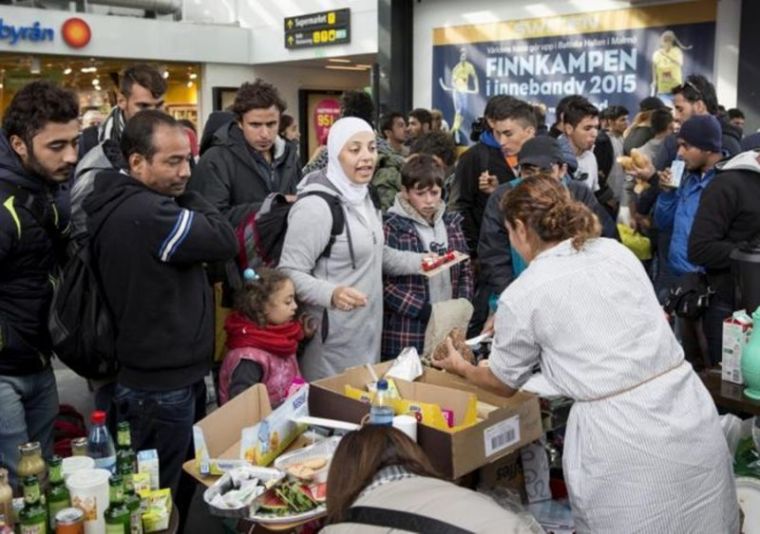 Sweden's governing party is seeking to ban all religious schools to combat "segregation" in the country, which has taken in a record number of Muslim asylum seekers in recent years.
Sweden's Social Democratic Party, which leads a minority government in one of the most atheistic nation's in the western world, issued the proposal Tuesday outlining its education policy ahead of this year's general election.
"We have to knock down segregation to keep Sweden together ... school segregation must therefore also be broken down," Ardalan Shekarabi, a leading member of the Social Democrats and Sweden's minister for Public Administration, said at a news conference in Stockholm, the MailOnline reports.
"In our schools, teachers and principals should make the decisions, not priests or imams," he asserted.
The party said in a statement that rather than religion, the school system's foundation should be knowledge, learning, equality and democratic values where each pupil "is free to form their own ideas and future." To do this, existing religious schools must be transformed into ordinary secular schools, the party said.
Shekarabi said his party wants to "tear down the wall" that runs through Swedish schools and increased segregation.
"We have seen cases of systematic gender segregation and opinions that do not belong in Swedish schools," he added.
The proposal, which hasn't yet been backed by parliament, has been criticized by some as "a violation of the European Convention of Human Rights" and "the freedom of religion."
Aida Hadzialic, the minister for Upper Secondary School, concurred that no one should be forced to engage in any religious practice at any school.
Hadzialic further addressed concerns about Muslim schools where classes are separated by gender.
"The schools law stipulates that school tuition must be secular, but we are receiving worrying signals that this is not the case, that girls and boys are being taught separately. We can't have it like that," said Hadzialic. "Swedish schools should be for everybody, they should break down segregation and form the basis for Sweden to stay strong."
All religious schools in Sweden operate independently while receiving state funding. Currently, the country has over 70 religious schools, the majority of which are Christian, about a dozen are Islamic, and only a few are Jewish institutions.
Since 2012, the country has registered around 400,000 asylum requests, according to government reports. Statistics show that most asylum seekers in 2016 came from Syria (19 percent), Afghanistan (10 percent) and Iraq (9.5 percent).
The proposal comes on the heels of a report that the Swedish government actively studies religious persecution of Muslims and Jews, but are largely ignoring attacks against Christians asylum seekers and refugees from the Middle East living in the country.
In the report, deputy general secretary of the Swedish Evangelical Alliance Jacob Rudenstrand and Open Doors Sweden Director Peter Paulsson said that while it's "laudable" that the country has welcomed asylum seekers, it's also "led to many violent incidents, as the hatred against religious minorities in, for example, Syria and Iraq has now migrated to Sweden."
But "the reaction both in the media and from government officials have been cool" toward the hostility and violence toward Christians, they said, noting that 53 percent of Christian refugees reported they had been attacked at least once. Nearly half, 45 percent, reported that they had gotten at least one death threat.
"Despite news reports of such attacks against Christians, Sweden's government has launched no serious investigation," the Christian leaders said. "The evidence shows that [Christian refugees] are not safe in Sweden, which needs to take measures to improve their security, but first it must acknowledge the seriousness of the problem they face."