Switchfoot musician shares cancer update 1 week after surgery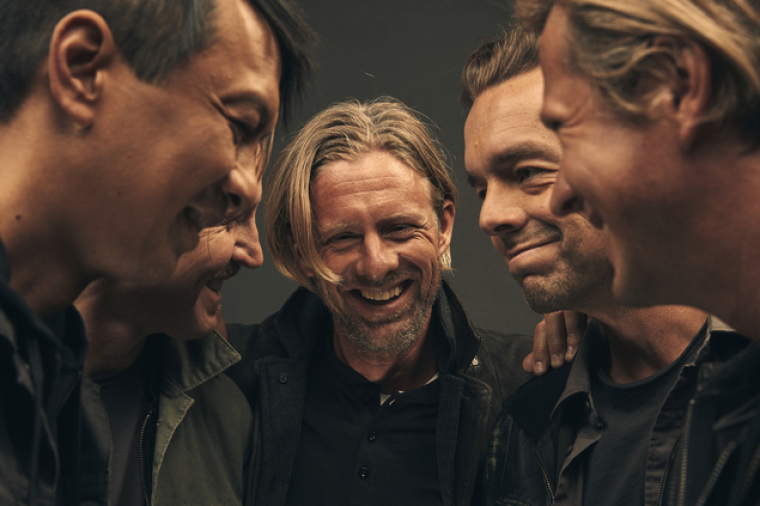 A month after Grammy Award-winning rock band Switchfoot revealed that their bandmate Jerome Fontamillas was diagnosed with cancer, they're now celebrating that he's "free from cancer."
Switchfoot was hit with the news of Fontamillas' cancer diagnosis as they prepared for the release of their 11th studio album, Native Tongue, set for on Jan. 18. The musician underwent an operation last week to  remove a kidney as part of his treatment and released a health update on Friday.  
"[Seven] days ago, I stood at a precipice. I looked straight at the storm. But I wasn't alone. You guys were with me," the musician wrote on Instagram.
After learning about his bandmate's cancer diagnosis, Switchfoot frontman John Foreman sent an email out to fans asking for prayers.
It appears those prayers have been answered.
"Thank you for each and every one of your prayers. I'm so grateful for you guys,"  Fontamillas wrote. "Today I can say I am free from cancer. Today I can begin to live life WELL again."
Last week, following Fontamillas' surgery, the band released an update announcing that the "tumor has been successfully removed."
"The surgeon said that it had not attached or spread to anything else in his body which is great news! It was the best outcome they could've hoped for," the Switchfoot Instagram account said.
In the first email sent out to fans to inform them of his cancer diagnosis, Fontamillas described this battle as another mountain they, as a group, would overcome together.
"It's hard to think about being on the sidelines while we release this album. But the songs have meant so much to me, even through this experience," Fontamillas wrote. "We've been through so much as a band. This is just one more mountain to climb, one more storm to weather. I know we'll get to the other side.  And I look forward to having more reasons to be thankful when all of this is behind us.
Switchfoot has been a band for 22 years and in the email Foreman also said that from the time he asked Fontamillas to join them in 2000 he's been happy to have him in his corner.
"Our story includes family, songs, thousands of shows, and a journey that has taken us from California to Kolkata and back," the lead singer said.
"Jerome is one of the finest humans you could imagine. He is kind when I'm grumpy. He remembers names and faces when I forget. He eats healthy when I don't. In decades of knowing Jerome, I have never once seen him angry (and I'm in a band with him!). I asked his brother about it one time, and he said that he had never seen him angry either. Suffice it to say, Jerome is one of my favorite people on the planet," he said.
To stay up to date on Fontamillas and Switchfoot, click here.