Syrian Refugee Crisis Gives Christians an Opportunity to Share Christ's Love With Muslims, Christian Aid Mission Says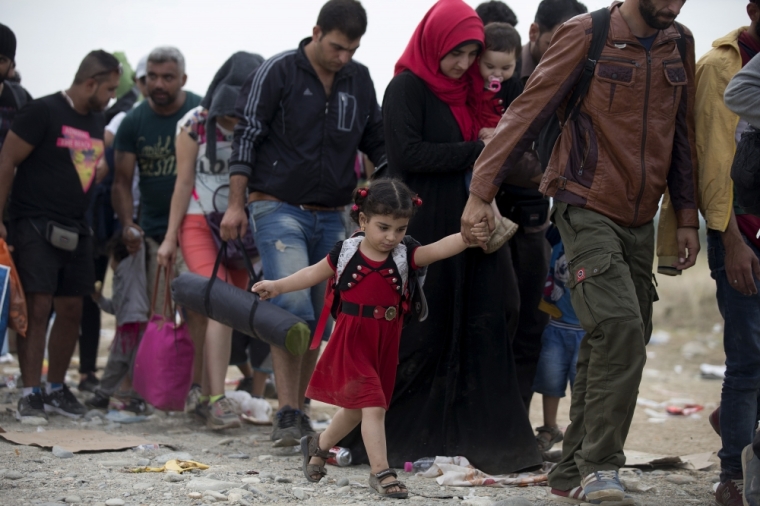 Christian Aid Mission, a nonprofit organization that assists over 500 ministries overseas, has said that the ongoing conflict that is tearing apart Syria and creating millions of refugees and displaced people is an opportunity for Christians to show the love of Christ, which is opening the world's eyes.
Steve Van Valkenburg, Christian Aid Mission's area director for the Middle East, told The Christian Post in a phone interview on Thursday that despite the confusion and complexity of the ongoing Syrian civil war, one thing that is clear is that it presents a way for Christians to minister to the suffering people by showing them what the love of Christ is about.
"I think that a lot of refugees see that there is something different there, they see the Muslim on Muslim fighting, and then they see how the Christians are reaching out with love and caring — that has to do something with their hearts," Valkenburg told CP.
He added that when Muslims in Syria see indigenous Christian agencies reaching out to them, they often ask "why are you helping?"
Valkenburg explained that Christians are not just working with a charity, but "we're working with Jesus Christ. We're not working to build an Earthly kingdom. I think that has to get the attention of the world."
Christian Aid Mission has a long history, and since 1953 has been establishing decades-long relationships with ministries all over the world, providing prayer, advocacy, and financial support. The organization's purpose is to seek out local indigenous mission agencies and help them with all kinds of assistance, including church planting.
Valkenburg said that one of the differences with the ministries that they assist is that the local groups do not necessarily have a lot of aid, but offer what the refugees, who have suffered a lot of trauma and loss, need the most — not just physical, but also spiritual and emotional help.
"Really what they need is someone to listen to their story, to cry with them, to pray with them," he said.
"It's more than just giving a box every week from a container, it's actually having somebody show care."
He added that many Christian organizations on the ground in Syria are doing just that, noting that Christian Aid Mission is currently helping 16 indigenous groups in Syria and surrounding countries.
"The heart of the Christian wants to show love in the name of Christ," he added.
Syria has been in a state of civil war since 2011, with the government of President Bashar al-Assad fighting back against various rebel groups seeking to take down his regime, which has been accused of various war crimes against its own people.
While the U.S. government has backed some of the rebel groups against Assad in the fight, the conflict has been complicated over the past year with the rise of the Islamic State terror group, which is fighting Assad, the U.S. government, and a number of the other rebel groups, and has managed to capture significant territory across both Syria and Iraq.
The Civil Defense, a rescue service operating in the region, has said that the death toll from the war stands close to a quarter of a million people, including many Christian and Muslim civilians, while over 11 million have been driven from their homes. This has created a huge migrant crisis, with millions displaced across Syria, and millions of others seeking refugee status overseas, including in Europe.
Valkenburg noted that the conflict is not a black and white situation, and is causing a lot of confusion for Americans.
"We're not really sure what side we should be on," he said. "Basically it's a family feud, and we're trying to get in the middle of it. This is an inter-Islamic squabble."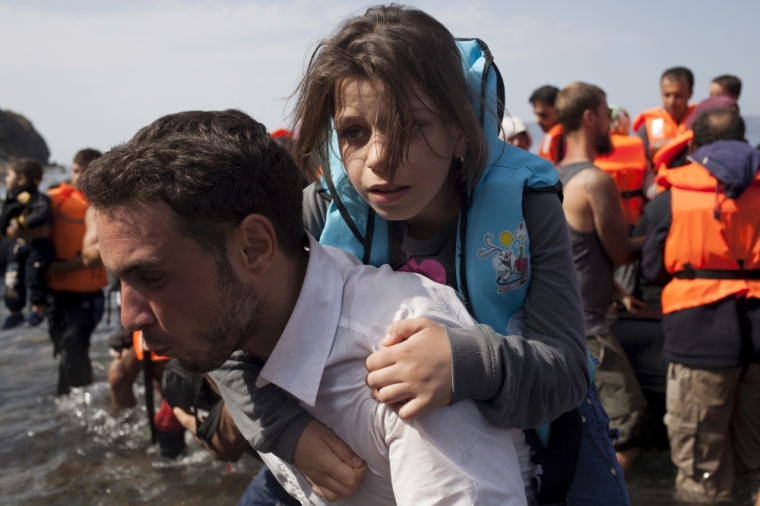 He said that Americans in general would really like to help the suffering people, and added that he has received a lot of phone calls from people asking what they can do to help, such as potentially sponsoring a Syrian refugee family.
Countries around the world have offered different responses to the coming refugees — Germany for instance is welcoming close to 800,000 migrants, while nations like Hungary have decided to build a 110-mile long fence along its border with Serbia in an attempt to control the flow of migrants.
Valkenburg said that despite concerns that welcoming millions of Muslims might change Europe's composition, it is an opportunity to show what Christianity really is about.
"There are all kinds of people that are coming into Europe. There are some that are terrorist minded, there are some who are becoming Christ followers, there are some that are just disillusioned," he said.
"There is great opportunity for ministry among those people. They are basically going into Europe with nothing, except scars and heartache and desperation, and it's a great opportunity to reach out."
Valkenburg mentioned one ministry in Greece that Christian Aid Mission has been working with, which is helping both with the physical but also with the spiritual needs of refugees coming over. He said that the ministry has been praying and sharing the Gospel with many of the refugees, and even when they leave their care, many of those people keep in contact and build on those relationships.
"Some fear this might be a tipping point as to the number of Muslims in Europe — still it could be a time when God really works in hearts, and there's a real awakening there," he added. "As a Christian, you really pray for that."