Turkish Army Invades Iraq to Hunt Down Kurdish Rebels as War Against ISIS Continues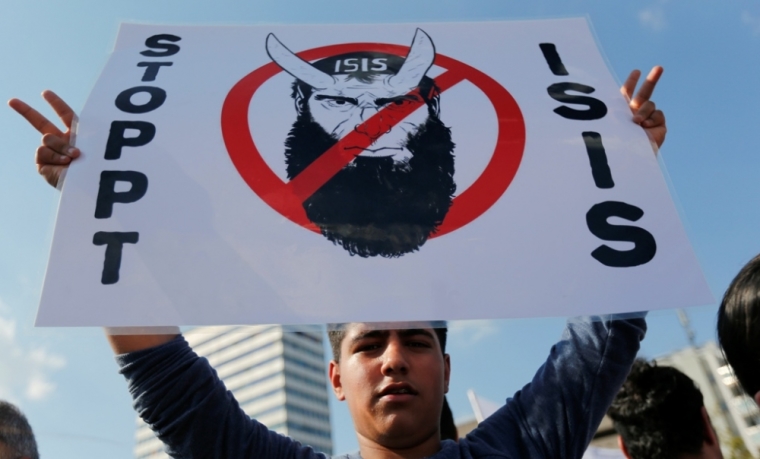 Turkish ground forces and warplanes invaded Iraq on Tuesday in what officials described as a "short-term" measure to hunt down Kurdistan Worker's Party rebels accused of killing at least 14 Turkish police officers in a bomb attack in the eastern Igdir province.
"Turkish security forces crossed the Iraqi border as part of the hot pursuit of PKK terrorists who were involved in the most recent attacks," a government source told AFP news agency.
"This is a short-term measure intended to prevent the terrorists' escape."
A two-year ceasefire between the PKK and Turkey collapsed in July following a suicide bombing by the Islamic State terror group near the Syrian border, which led to mutual recriminations between Kurdish groups and Turkey, BBC News noted.
In an article in August, Fox News mentioned the complexities of the conflict in Iraq, where Kurdish militias have been fighting IS militants and have received support by the U.S. and other Western nations.
The PKK fighters are considered a separate group, however, and since the 1970s have been fighting Turkey and launching attacks in an effort to establish independent Kurdish state.
Retired Army Brigadier General Ernie Audino admitted that Turkey's invasion into Iraq might still be confusing for Western allies.
"It clearly confuses Western countries whose citizens largely have become quite pro-Kurdish as a result of the Kurds continuing, clear will to fight ISIS, typically against great odds. These same citizens generally looked favorably at Turkey's recent decision to begin targeting ISIS in Syria, but were mystified when Turkey's first actions after the decision included kinetic operations against Kurdish PKK bases in northern Iraq," Audino noted.
There have been heavy clashes since the ceasefire agreed upon in 2013 ended in July, with Turkish President Recep Tayyip Erdogan estimating that close to 2,000 PKK members have been killed in just the space of two months. Turkey on the other hand has lost close to 100 members of its security forces in the fighting.
The PKK militants have also been kidnapping Turkish citizens in raids, though on Tuesday released 20 hostages it had taken from the eastern regions of the country in August.
"The recent developments are a result of the ensuing panic. The losses inflicted on the organisation by (Turkish military) operations can be expressed in the thousands," Erdogan said on Sunday, according to Reuters.
While the U.S. government has backed its NATO ally in its war with the PKK, it has expressed concern at the break down of the ceasefire, and is calling on both sides to restart negotiations.
"The United States has indicated that it is important for Turkey and the PKK to return to their process of reaching a peaceful solution," White House spokesman Josh Earnest said, adding that the U.S. "obviously stands with our ally in Turkey."