T.D. Jakes on Michael Brown: Racial Profiling Puts Black Men 'on the Endangered List'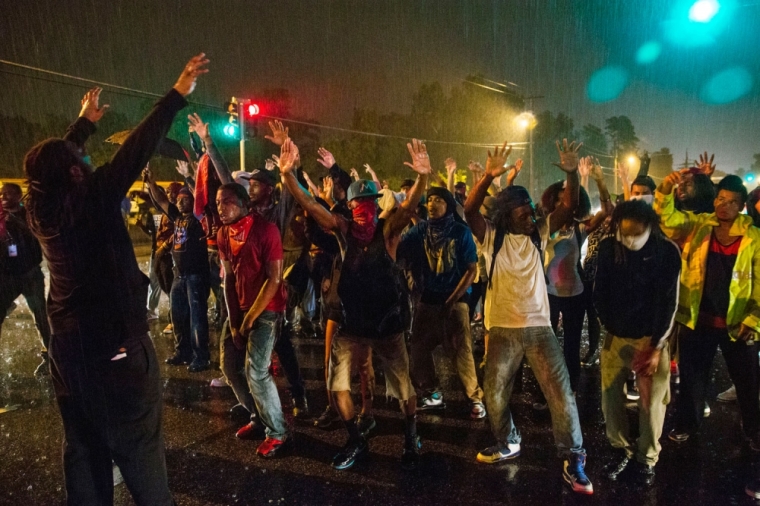 Texas Megachurch pastor T.D. Jakes blamed racial profiling for the fatal police shooting of 18-year-old Michael Brown, saying America is far from being a post-racial society and that racial profiling is putting black men "on the endangered list," in a blog published on Huffington Post.com.
In the essay posted Tuesday morning, Jakes wrote "We are a far cry from the post-racial, peace and love society envisioned by '60s idealists or the melting pot that our forefathers portended."
He argued that cities like Ferguson are still being governed with race-related tactics such racial profiling.
"Although legislation was put forth to end this heinous exercise, the state of Missouri's own 2013 statistics show the disproportionate execution of 'just-us' Ferguson-style: Of the 5,384 police stops, 686 were white, while 4,632 were black. Of 611 searches, 47 were white, 562 were black. Of 521 arrests, 36 were white, 483 were black," he wrote.
He also noted that "According to U.S. News and World Report, African-Americans in Ferguson, are not only stopped more often, they are also searched and arrested more than whites, even though the data show that whites are more likely to be caught with contraband if searched. In short, whites were stopped for actual suspicious behavior, whereas black were routinely stopped for racially motivated reasons."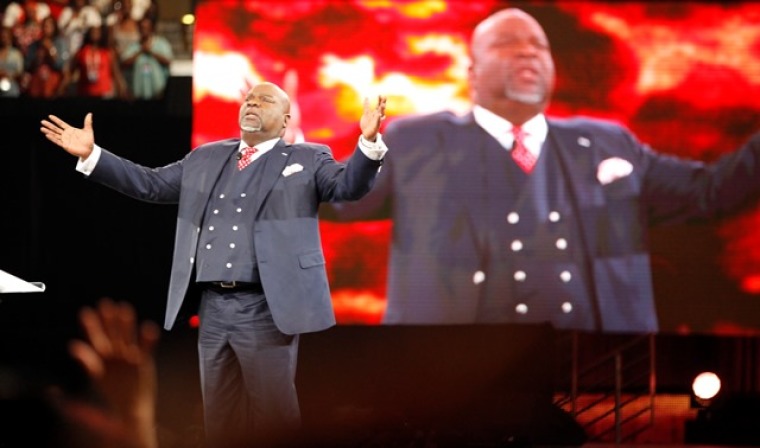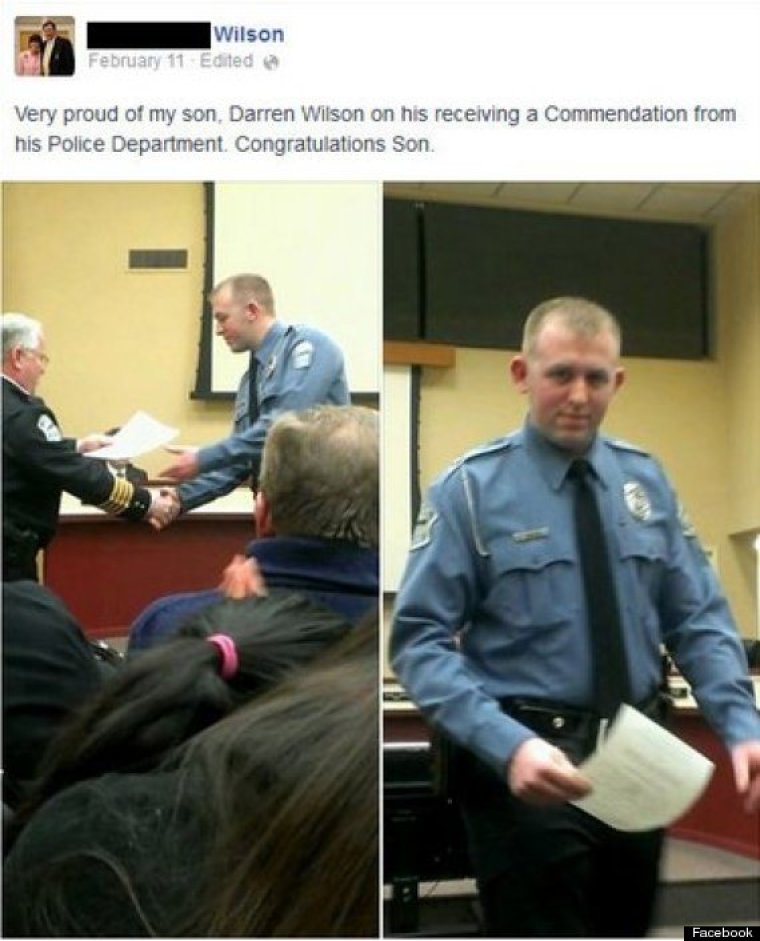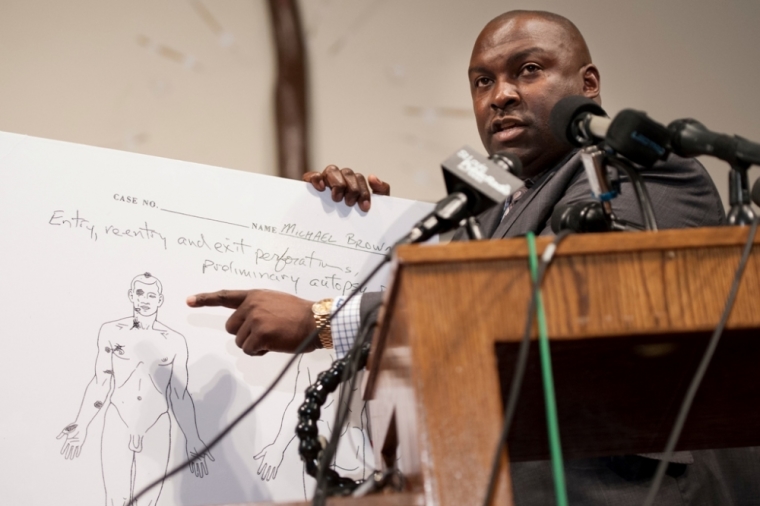 View Photos
Ferguson police officer Darren Wilson confronted Brown and a friend while they were walking in the street on Aug. 9. Wilson allegedly asked Brown and the friend to move from the middle of the stree. When Brown did not move, Wilson allegedly reversed his car to approach the two. Witnesses say there was a struggle inside the car and then a shot was fired. Brown initially fled the scene, but allegedly surrendered after being shot, raising his arms in the air. Onlookers then said Wilson fired two shots at Brown's head.
The investigation is ongoing, but the Potter's House pastor believes Brown was another victim of racial profiling.
"The seemingly willful killings of unarmed black men like Michael Brown Jr. in Missouri, Trayvon Martin in Florida or Eric Garner in New York, all have their origins in the odious practice of racial profiling," charged Jakes.
As the pastor of a largely African-American church, Jakes described racial profiling as just one of the many obstacles that black men contend with every day.
He wrote "As a father of three African-American sons and a pastor to more than 15,000 black men not to mention the other 23 nationalities that make up The Potter's House of Dallas, I'm deeply troubled by the constant erosion of the black males whose battle to survive poverty, drugs, violence, dropout rates and other community maladies only to come to such a forlorn and hideous end! We certainly don't need the added burden of racial profiling or any form of injustice leveled against our already perplexing ills."
Incidents like Brown's death, Jakes explained, put all young African-American men, including his sons, "on the endangered list."
Jakes said inner-cities need "the kind of cultural sensitivity among our officers that comes with living in the communities that they serve to understand the cultural nuances, share the values of its citizenry and to begin to rebuild trust."
He is hopeful that Michael Brown's death will be a much-needed catalyst for change. "It's an accepted fact that 100 black men are killed by white police officers in America annually. My hope is that the Michael Brown Jr.'s case would become the catalyst for a systemic change that has been long overdue within our judicial system. I hope it moves us a long way forward toward racial equity."