T.D. Jakes Taking Legal Action Against Rapper Young Jeezy for 'Holy Ghost' Song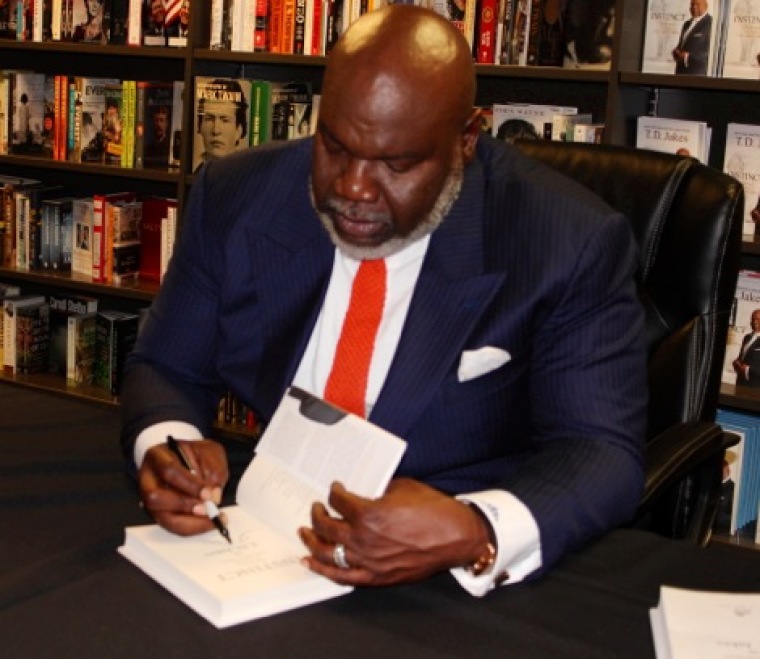 Bishop T.D. Jakes is not happy with part of his sermon added to rapper Young Jeezy's "Holy Ghost Remix" song and has threatened to take legal action.
Jakes, the senior pastor of The Potter's House megachurch in Dallas, Texas, is featured in the introduction of the 36-year-old rapper Young Jeezy's song, along with rapper Kendrick Lamar. However, Jakes' team has made it clear that the rapper did not seek permission for using his voice on the record, which could possibly result in a lawsuit.
The pastor's team took to Facebook to let people know that there was an issue with Jakes' voice being used on the rap record.
"SPECIAL NOTICE: The 'Holy Ghost' remix by Jeezy featuring Kendrick Lamar was produced without the knowledge or consent of T.D. Jakes, TDJ Enterprises, Dexterity Music or its associated companies," the Facebook message from T.D. Jakes Ministries reads. "We are taking the necessary legal actions to stop the unauthorized use of T.D. Jakes' intellectual property."
In the song's hook, Jeezy, who was born Jay Wayne Jenkins, raps the Rolls Royce that he nicknames a Holy Ghost.
"Please Lord forgive him, you know he got that thug in him, we lust for alcohol and we love women ... Got the seats reclined and I be doin' the most in the back of this Holy Ghost," Jeezy rhymes on the record.
Lamar also contributed a verse to the song which Jakes does not wish to be associated with.
"I swear to Lord as my shepherd, I'm 'bout to go cop a Lexus. I'm 'bout to go f--- Alexis, take this and flood my Rolexes," Lamar raps. "... Find inner peace inside heaven, find diamond pieces in hell, will I burn."
Jakes voice is used in the song's introduction where he states,
"... I'm under attack, but I'm still on fire
I got some chatter, but I'm still on fire
I got some threat, but I'm still on fire
I got some liabilities, but I'm still on fire
If it's not amazing that I'm on fire
I've been to hell and back, but I'm still on fire."