Tamera Mowry-Housley Prays Her Daughter Will Encourage Women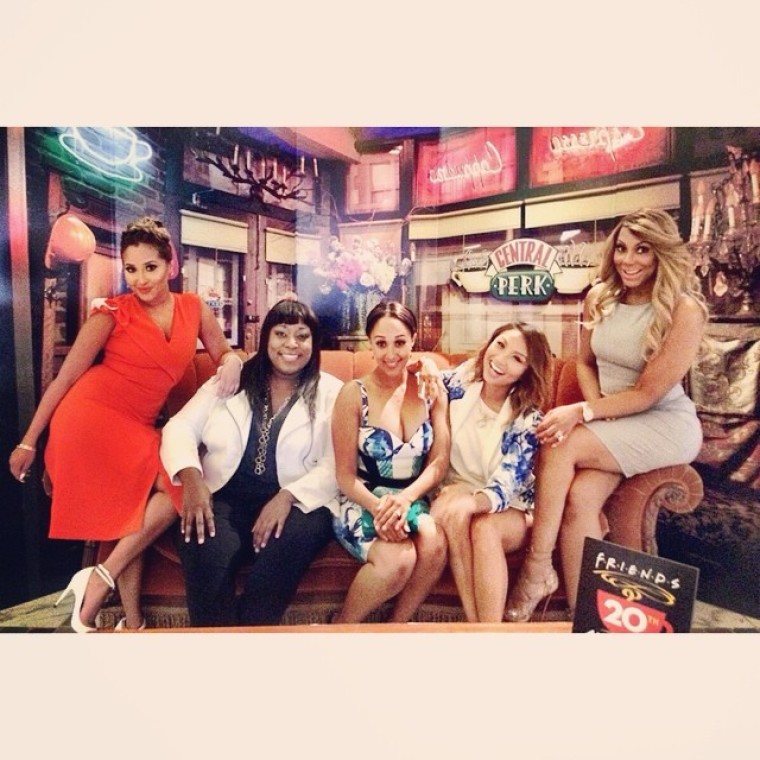 Tamera Mowry-Housley has been vocal about how much of a blessing her daughter is, and now the actress and talk show host says she wants to raise her child to bless others.
Mowry-Housley, the 37-year-old co-host of "The Real" talk show, is praying her 8-month-old daughter Ariah can be a champion for other women.
"This little nugget is an answer to my prayer. I will raise her to be a girls' girl," she wrote in an intimate Instagram post. "In the sense that we woman CAN be each other's rock. Too many times now a days women are in competition with one other; side-eying, trying to one-up."
Mowry-Housley said she wants to see her daughter encourage other people.
"It's discouraging and sad. I will raise this beauty to be an encourager," she wrote. "To be a lover. To be a blessing and to always be there."
The Christian actress and wife of Fox News correspondent Adam Housley, previously took to Instagram to prayerfully reflect about some of her parenting goals for 2016.
"Time flies by so fast in the midst of the blissful chaos of parenting.This year I'm learning to soak in every sweet moment and take a picture of it with my mind," she wrote. "Lord, thank you for the lil blessings you've given to me. Help me raise them according to your word and your glory. I'm so grateful for them and the family you've given me."
The actress knows firsthand just how much prayer can impact things in her daughter's life and revealed that one of her prayers concerning the infant has already come true.
"You have to watch what you pray for!" Mowry-Housley told People. "Ariah's a big girl, but I love the fatness. I love to show off her rolls and I dress her in rompers for summer. She has the chubbiest legs!"
Ariah was born at 2:54 p.m. on July 1, 2015 with a weight of 10 pounds, 2 ounces and 20.5 inches, according to People magazine. She joins her 2 ½-year-old brother, Aden John Tanner Housley. The actress and co-host has not held back from publicly gushing about the joys of her baby girl.
"Those first four weeks, it's like Groundhog Day — changing diapers and they lay there like a big blob. The moment you get that smile back though, it's just all worth it," Mowry-Housley told PEOPLE. "It makes me feel good as a mom, it's been so great."
After naming their daughter, the Housleys realized they had given her a faith-based name.
"It wasn't until after we had decided on Ariah Talea Housley that Adam and I learned the origin and meaning of both names — they couldn't be more appropriate for a family like ours whose faith is so very strong," Mowry-Housley previously wrote on her website. "Both Hebrew names, Ariah means Lion of God and Talea means one who resembles the morning dew of Heaven. We couldn't have found names with a better meaning if we had tried."