Tamera Mowry-Housley Struggles to Forgive Herself After Breaking Vow to God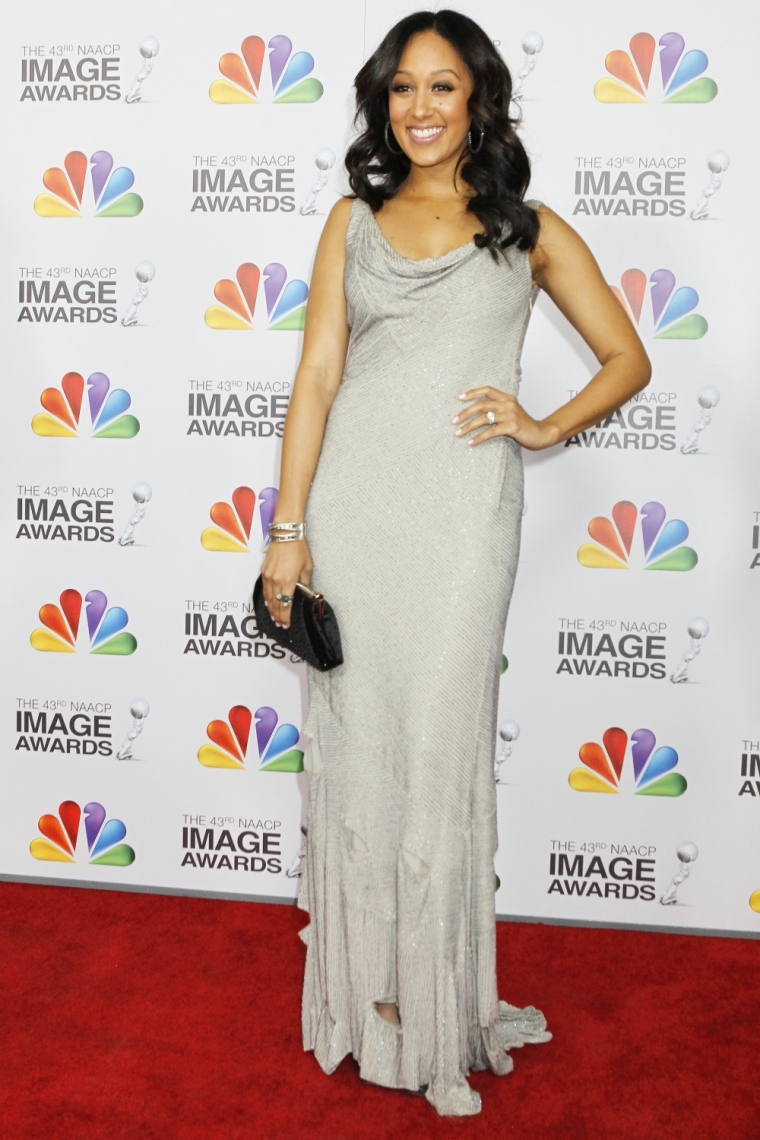 Actress Tamera Mowry-Housley says after she broke her vow to God not to have sex before marriage, she has struggled to forgive herself.
"I think one of the hardest things to do is forgive just in general," Mowry-Housley said on the daytime talk show "The Real" when asked a questions about forgiveness. "But I think the hardest thing to do is forgive yourself.
"Sometimes when you do something that you know maybe you shouldn't have done, it's hard to move on," she said. "I have a very long story about what I needed to forgive myself about. You guys all know that I made a pact to myself to stay a virgin before I got married and I tried for a very very very long time."
The "Tia & Tamera" actress grew up in a Christian household, but she confessed that after dating her then boyfriend FOX News correspondent Adam Housley for some time, she broke her vow and it really affected her.
"I waited until I was 29; however, I had made that pack with myself and with God, so it really messed me up you guys, when I, you know…," she said as she burst into tears.
"I know this isn't easy for you cuz I know we talked about it," her co-host Adrienne Bailon interjected.
Loni added, "It's hard to forgive yourself but it's OK, because you know what? Look at the person that you are today that God forgives, and that's all that matters."
The audience cheered as Mowry-Housley pulled herself together.
"Most importantly, He knows my heart," she declared. "And I think in all of it I had to learn that God, He doesn't see things in a legalistic manner. You don't really have to earn His love, He loves you just as you are."
Her co-host proceeded to praise her for her "heart of gold," her "honesty" and for being such a great example that so many can look up to.
"I'm telling you honestly, just hearing you say this makes me respect you so much because it makes me feel like, 'Wow those moments where we make a mistake or we have a journey that takes us a path that we didn't control,' shows me that you're human and that I am looking up to and looking beside a friend who really is someone that I can mold myself with and along, your not untouchable," Jeannie Mai said as she praised Mowry-Housley.
After losing her virginity before marriage, the "Sister Sister" star said she decided to stay celibate until she and her husband finally married, three years later.
"I'll be very very honest. We decided, it was both of our decision, not to live together for religious reasons. ... I wanted to do what felt right for me. I became re-virginized," she shared to TheYBF in a past interview. "But if you want to be celibate, definitely don't live together because that makes it harder for you. Have people around you to keep you accountable! Surround yourself with people who support your decision, because they're only going to root you on."
Mowry-Housley has now been married for five years to Housley, has two children and her public messages to her husband shows that their love is stronger than ever.
"We've been through ups and downs, through thick and thin. People always ask what makes our love our love," Mowry-Housley wrote in an Instagram post to her husband on Valentine's Day. "Persistence, forgiveness, unconditional love, honesty, communication, but most importantly our relationship with God:) You love me anyhow @adamhousley and I thank you for that."
"The Real" segment ended with Mowry-Housley stating that she has learned to forgive herself because that is the only way to truly move on.