Target CEO Responds to Transgender Bathroom Protests: 'Our Focus on Safety Is Unwavering'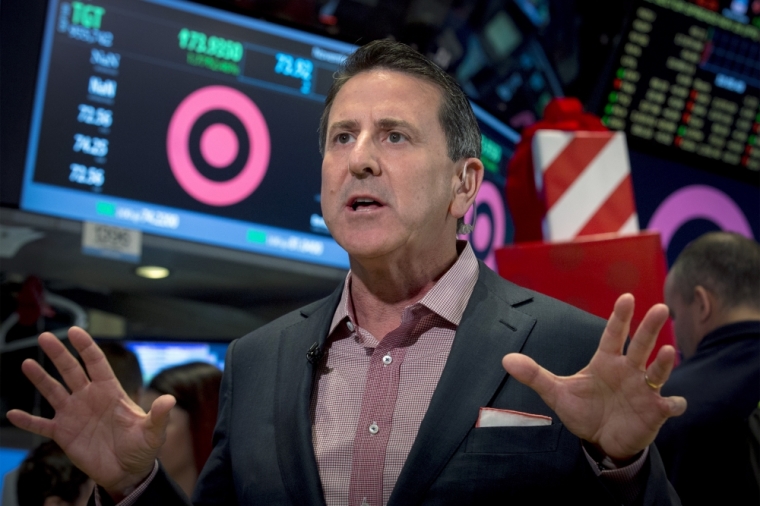 Target Chairman and CEO Brian Cornell has responded to a petition signed by over 1.2 million people and ongoing protests against its policy that allows customers who are men according to their birth sex to go into women's bathrooms by saying that women and girls are safe.
"Our focus on safety is unwavering. And we want to make sure we provide a welcoming environment for all of our guests," Cornell said during an interview on CNBC's "Squawk Box" Wednesday.
In response to the American Family Association's call for the retail giant to offer a unisex bathroom, separate from men's and women's bathrooms, as solution for transgender customers, Cornell asserted, "What's been lost in this story is the fact that the vast majority of our stores, over 1,400 of our stores, already have a family restroom. We are committed over the next few months to make sure every one of our stores has that option."
The AFA has led the boycott Target petition, warning that fluid bathroom rules meant to present transgender people with a choice would allow men to dress as women and potentially harass or abuse children in bathrooms and dressing rooms.
"As someone has recently noted, a transgendered man, for example, who walks past a unisex restroom in order to enter the woman's bathroom is not primarily interested in relieving himself. He wants to make a point," AFA President Tim Wildmon wrote last week as part of his push for Target to install unisex bathrooms in all of its stores.
Cornell insisted, however, that Target has no plans to reverse its bathroom policy, and likened the corporation's stance to its decision back in the 1960s to show African-American models in advertising.
"Back then, it wasn't well received. We had a lot of tough feedback. But sitting here today, we know we made the right decision," the Target CEO said.
He reiterated that as much as the corporation wants to be inclusive to everyone, it also does not take safety issues lightly, and wants to achieve a balance of both.
Several Target stores nationwide faced protests from parents over the weekend who said they are not convinced that children can feel safe under such bathroom policies.
Johnny Brekeen, who was among the parents protesting at a Jackson, Mississippi, store said, "I'm not saying that a transgender would harm a child. What I'm saying is if men are allowed to go into the restroom, children are going to be harmed."
Carrie Peterson of Layton, Utah, who is leading a separate petition calling on Target to go back to designating men's facilities exclusively for men, and women's facilities for women, said: "With Target's new policy, it's unverifiable. You cannot verify a person's intent, so these sexual predators will use these policies to gain access into the women's restroom, making it a dangerous place for women and children."