Target Gets 500K More Boycott Petitions, Still Refuses to Bar Men From Women's Bathrooms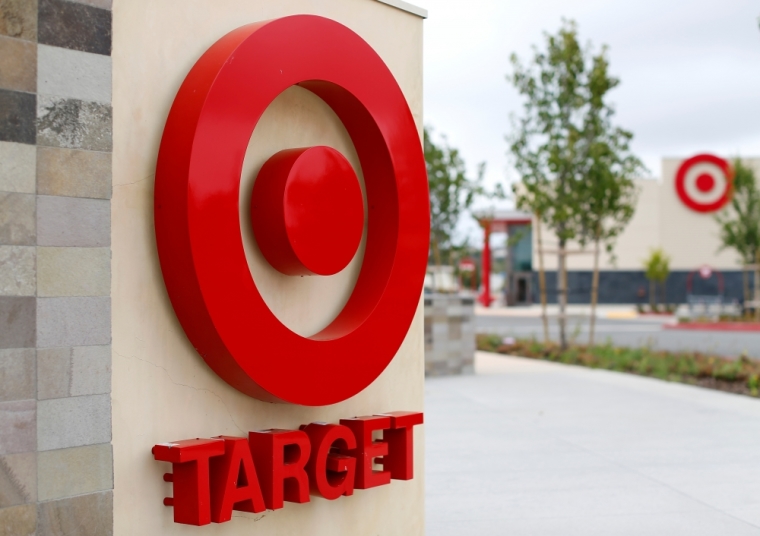 Target is refusing to change its bathroom policy that allows men to go into women's bathrooms and dressing rooms, despite receiving 500,000 more boycott signatures from the American Family Association at its Minneapolis headquarters.
AFA President Tim Wildmon said in an article on the AFA website on Wednesday that he personally delivered the #BoycottTarget signatures and met face-to-face with Target executives.
He revealed that he again explained to them conservatives' concern that bathroom policies that do not separate men and women could lead to sexual predators coming into women's changing rooms and restrooms.
"Target representatives were gracious and respectful, but sadly, they rejected our offer. They basically repeated what Target CEO and Chairman Brian Cornell said during an interview on CNBC, 'We're going to continue to embrace our belief in diversity and inclusion...,' code-words for sticking with its dangerous policy of allowing men to use women's dressing and bathrooms," Wildmon said of Target's response.
"Like you, I am disappointed in Target's response. Therefore, the boycott of Target continues," he added.
AFA's petition has been signed by over 1.5 million people, but despite the boycott and reported plunging sales, the retail giant has made no indication that it's willing to reverse its policies, which it adopted last year.
AFA spokesman Walker Wildmon told One News Now that Target's executives seemed "more understanding" compared to AFA's last meeting with the company in 2016, but still said they are not planning to make any changes.
"Target gave no indication that they would reverse their policy," Wildmon said.
"They did say that they understood our stance and our objections to their policy but they gave no indication that there would be any changes in the near future on their policy."
Cornell finally admitted back in April that some mistakes were made in the way the transgender bathroom policy was made known to the public.
The Target CEO reportedly "expressed frustration about how the bathroom policy was publicized, and told colleagues he wouldn't have approved the decision to flaunt it. Target didn't adequately assess the risk, and the ensuing backlash was self-inflicted, he told staff. Now, it was too late to reverse course," The Wall Street Journal reported.
Reports from the end of February said that although Target saw its e-commerce business rising, it was hit hard by its third straight quarter of lower sales from existing stores.
"Target also forecast first-quarter profit short of Wall Street estimates. Shares sank 12.1 percent to $58.79, their biggest one-day percentage drop since 2008," Reuters reported.
"The stock has lost a quarter of its value since the holiday shopping season started in November, back to levels last seen in August 2014."
AFA said that it is continuing to urge people to comment on Target's Facebook page, send the company messages on Twitter, and to call their local Target store manager and "politely remind them that you are still boycotting Target."