Target Shares Plummet, Hit 2-Year Low After Mass Conservative Boycott Over Bathroom Policy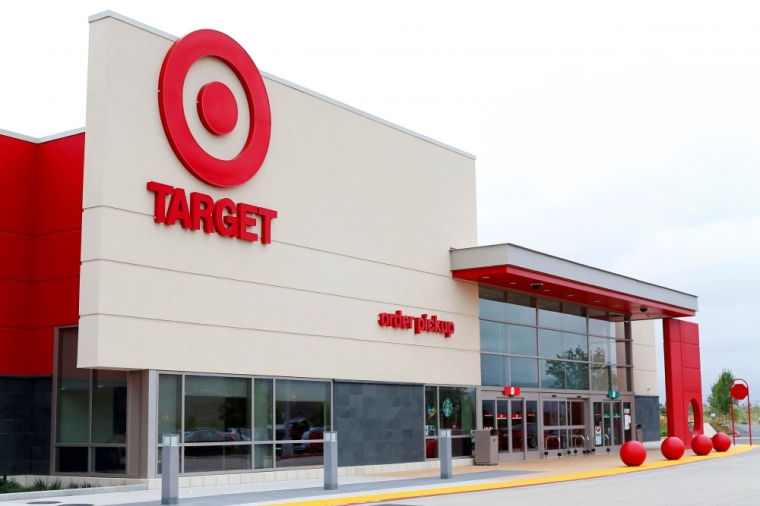 Chain store giant Target, the subject of a conservative boycott over its transgender bathroom policy, saw its shares plunge to a two-year low in its fourth quarter 2016 earnings.
Reuters reported that although Target saw its e-commerce business rising, it was hit by its third straight quarter of lower sales from existing stores, with Brian Cornell, chairman and CEO of Target, admitting that there was "unexpected softness in our stores."
"Target also forecast first-quarter profit short of Wall Street estimates. Shares sank 12.1 percent to $58.79, their biggest one-day percentage drop since 2008," Reuters described.
"The stock has lost a quarter of its value since the holiday shopping season started in November, back to levels last seen in August 2014."
Several conservative organizations, such as 2ndVote and the American Family Association, campaigned heavily throughout 2016 for families to take their business elsewhere, arguing that Target's decision to allow people to choose the restroom or changing facility that corresponds with their gender identity left women and girls exposed to the dangers of sexual predators.
"This Christmas shopping season, customers sent a clear message by taking their dollars #AnywhereButTARGET and it's not surprising," 2ndVote Executive Director Lance Wray said in a statement.
Wray accused Target of "pushing a radical agenda over common-sense and safety," and said that the giant retailer is shooting itself in the foot by continuing to hold onto such policies.
"2ndVote's #AnywhereButTARGET campaign is helping conservatives and concerned shoppers engage Target directly for their politics and providing alternative shopping options that are a better match for their personal values," Way continued.
"Target's disastrous fourth quarter is showing retailers that customers would rather do business with companies that do not carry the water for the liberal agenda."
Target has defended its policy by insisting that they are aimed at helping people feel comfortable.
"We welcome transgender team members and guests to use the restroom or fitting room facility that corresponds with their gender identity. ... Everyone deserves to feel like they belong," the company said in 2016.
AFA President Tim Wildmon pushed back against that argument in September and wrote that "Target's policy is exactly how sexual predators get access to their victims. And the proof keeps mounting."
Cornell said in his latest statement that Target is looking at "long-term, sustainable growth," revealing that the retailer will invest in lower gross margins to become more competitively priced.
Kim Forrest, senior equity research analyst at Fort Pitt Capital Group in Pittsburgh, positioned that Target is making missteps in its business, however.
"Target didn't do its job of trying to engage its customers and the theory is they may have lost the ability to do it," Forrest said. "That's what the [stock] market is telling you."