Target Boycott Over Transgender Bathroom Re-Energized for Christmas, AFA Declares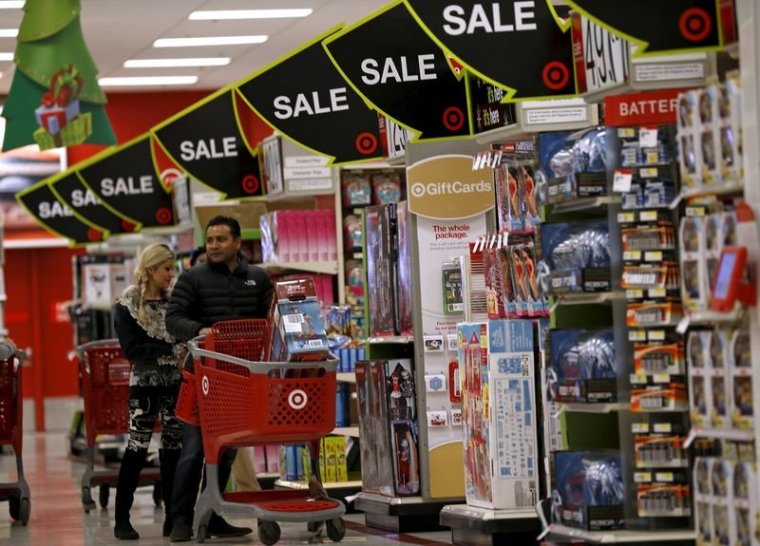 The American Family Association has renewed its call for customer to avoid chain store giant Target in their Christmas shopping this season, given that the retailer has not changed its policies despite reported incidents of sexual predators entering women's bathrooms.
"Target is hoping that you won't care that they allow men into women's bathrooms and changing rooms and will do your Christmas shopping with them. AFA knows that you do care," AFA Senior Vice-President Buddy Smith wrote in an article.
Smith argued that despite Target claiming otherwise, allowing people who are born male but identify as female to use women's bathrooms is a problem, and pointed to 10 reported incidents this past year that exposed why the policy is dangerous.
AFA President Tim Wildmon wrote in September that "Target's policy is exactly how sexual predators get access to their victims. And the proof keeps mounting."
"Clearly, Target's dangerous policy poses a threat to wives and daughters. Over 1.4 million people have pledged to boycott Target stores until protecting women and children is a priority," he added, referring to the conservative group's ongoing petition against the chain store giant.
Target defended its policy earlier this year saying that it aimed at being accommodating:
"We welcome transgender team members and guests to use the restroom or fitting room facility that corresponds with their gender identity. ... Everyone deserves to feel like they belong."
Target CEO Brian Cornell has also said in past interviews that despite concerns, the safety of customers is a top priority for the retailer:
"Our focus on safety is unwavering. And we want to make sure we provide a welcoming environment for all of our guests," Cornell said.
AFA's Smith said in his latest statement that the conservative boycott is having an effect, however, with many customers deciding to shop elsewhere.
"Target's policy is costing them money...big money. Since the boycott began, Target's stock price has dropped nearly 20 percent," he wrote.
"In addition, Target's grocery sales have slumped to the point that experts are calling on the company to scrap the food division company-wide. In fact, grocery sales have been so bad, Target has dismissed its senior vice-president over the grocery department."
AFA suggested that the reason for Target's grocery problems is because a decreased amount of foot traffic means food freshness expires before it is purchased.
The AFA Senior Vice-President noted that a company as big as Target can withstand short-term loss of sales, but said that this is why Christmas shopping is so important, as the company is hoping to turn around its fortunes with good sales.
"Let's hold firm to our conviction that men have no place in women's restrooms and dressing rooms and continue our pledge to boycott Target stores, especially through the Christmas shopping season," Smith urged.
"With Target hoping you'll do your Christmas shopping with them, send them the strongest possible message you can and let Target know, 'Don't Count On Me!'"