Target Stock Prices Plummet After 1 Million-Strong Boycott Over Transgender Bathroom Policy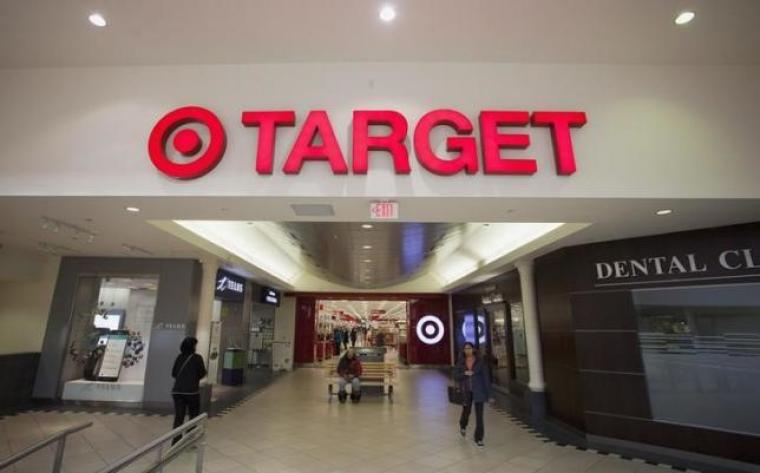 Target has seen its stock prices plummet after over 1 million people signed a petition pledging a boycott over its new bathroom policies that allow employees and customers who are men according to their birth sex to go into women's bathrooms and dressing rooms.
The Family Policy Institute of Washington reported that the company's stock fell from $84.10 per share on April 19 to roughly $79.36 on Friday, explaining that a loss of $4.74 per share "would represent a corporate loss of over $2.5 billion," if constant.
Breitbart News also reported on Target's plunging stock prices, arguing that it shows that the company's "favorability among shoppers are crashing as the public rebukes the retail giant for ignoring their vigorous protest against mixed-sex changing rooms and bathrooms."
The controversy arose from Target's announcement earlier in April to adapt a more "inclusive" policy regarding bathrooms and changing facilities, allowing people to choose which room to use based on their gender identity.
"In our stores, we demonstrate our commitment to an inclusive experience in many ways. Most relevant for the conversations currently underway, we welcome transgender team members and guests to use the restroom or fitting room facility that corresponds with their gender identity," a statement from Target said at the time.
"Everyone deserves to feel like they belong. And you'll always be accepted, respected and welcomed at Target."
The American Family Association and other conservative groups have warned, however, that such a policy would leave the door open for men to dress as women in order to attack them in bathrooms.
"Target's policy is exactly how sexual predators get access to their victims. And with Target publicly boasting that men can enter women's bathrooms, where do you think predators are going to go?" the AFA's petition states.
"Clearly, Target's dangerous new policy poses a danger to wives and daughters. We think many customers will agree. And we think the average Target customer is willing to pledge to boycott Target stores until it makes protecting women and children a priority."
The boycott pledge has continued to grow after passing the 1 million mark last week, and as of Monday morning reached over 1,130,000 signatures.
Target has not yet indicated it has any plans to reverse its new bathroom policy, however.
FPIW argued that even the AFA petition doesn't portray just how large the American consumers' pushback against Target is, stating that many other customers will simply stop doing business with the chain store giant.
"It represents the thousands of people who no longer have an interest in holding Target's stock in their investment portfolio," the group wrote.
"Most importantly, the petition represents the vast majority of Americans who are uncomfortable with trading their family's safety and privacy for a politically-correct solution to a problem that didn't previously exist," it added.