Taylor Swift Wanted by Cancer Patient for Prom
A southern New Jersey teen battling cancer has taken to Facebook to see if one of his favorite performers, Taylor Swift, could accompany him to his school's prom.
Kevin McGuire's sister, Victoria, was the one who created the "Taylor Swift take Kevin McGuire To Prom!" page.
The Facebook page that she made states her brother Kevin, 18, was diagnosed with leukemia 5 years ago. Victoria explains that her brother won the battle with cancer in 2010, but he is now in a relapse.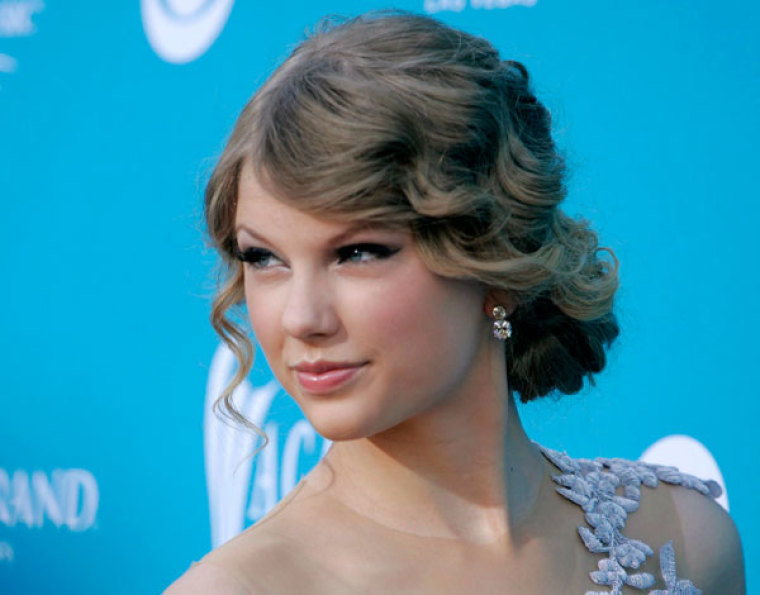 "Kevin is the kindest, most noble 18 year old a person could even fathom meeting, and throughout his ups and downs Kevin never even questioned 'why me?'" Victoria wrote.
According to the Facebook page, Kevin, a senior at Sterling High School in Somerdale, New Jersey, plays football and basketball and is known throughout the community as a "real life Superman."
As of Wednesday night there were more than 30,000 people who accepted the invite to the page, and that number was continuing to grow late into the night.
Victoria explains that there is nothing that gives her brother more joy than Taylor Swift. When he talked about being unable to go to school, she said he could still go to the prom, according to the Philadelphia Inquirer.
"He said, 'Who's going to want to go with me? I'm going to be bald,'" Victoria said.
"What if I got Taylor Swift to go with you?" she said.
"She's just his favorite singer, he refers to her as perfect, and I said, 'I'll get your perfect girl for your prom.'"
Victoria recalls that when she told her brother this that he had a grin from ear to ear. "It was the first time that I've seen him smile so big since he was in the hospital," she said.
There have been other people who took to social media to ask their favorite stars out. Both Justin Timberlake and actress Mila Kunis said yes to attending military balls. The McGuire's are still waiting to see if Swift will see their Facebook page and respond to the invitation.