TBN Founder Paul Crouch Now Breathing on His Own After Oct. 22 Heart Scare Led to Hospitalization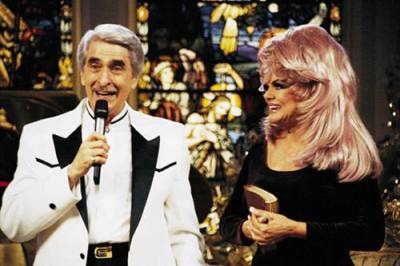 Paul F. Crouch, co-founder of the Trinity Broadcasting Network (TBN), the world's largest Christian-owned cable station, was taken off a ventilator this week after breathing difficulties and shortness of breath led to his hospitalization late last month.
Crouch was admitted to a Dallas, Texas, hospital on Oct. 22 and, according to a statement from TBN, has returned home to California where he remains under doctors' care.
The statement from TBN, dated Nov. 5, 2013, reads in part:
TBN attorney and spokesman Colby May said that doctors have removed a ventilator and Dr. Crouch is now breathing on his own.

"Dr. Crouch has returned to California and is resting comfortably as doctors continue to address his heart and related health issues," Mr. May explained.

Mr. May said that on November 3rd he spent time with Dr. Crouch, visiting and discussing network-related business, and was encouraged by Dr. Crouch's level of engagement and interaction.

"It is evident that the passion for Christian television that has motivated Dr. Crouch over the past forty-plus years continues unabated," said Mr. May. "We are encouraged by Dr. Crouch's ongoing progress, although his condition remains serious."

Added Mr. May: "The Crouch family and everyone here at TBN are grateful for the outpouring of support and encouragement we have received from friends and partners all over the world. We cherish your continued prayers on behalf of Dr. Crouch as he recuperates."
TBN initially made public reference to Crouch's health scare in a Facebook post on Oct. 22, writing: "Please join us in praying for Dr. Paul Crouch, who is currently in the hospital. Prayers for complete healing and quick recovery in Jesus name."
On Oct. 24, an official statement was released by the network, which revealed that the TBN president and co-founder had fallen ill while at the company's Colleyville, Texas, facility.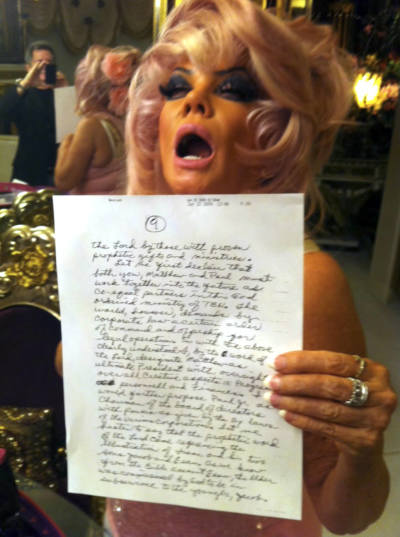 "Over the last decade, Dr. Crouch has been treated for a chronic heart condition and last year he received a pacemaker," TBN revealed.
As noted in TBN's statement, this is not Crouch's first health scare. In Sept. 2011, he was admitted to the hospital for congestive heart failure. At the time, Crouch, presumably preparing for the worst, had written a letter identifying who he wanted to inherit his position as president of his 40-year-old broadcasting company.
Michael Koper, husband of the Crouches' granddaughter Brittany B. Koper, alleged in court documents submitted last year that Jan Crouch and her son Matthew Crouch had been in possession of the Crouch patriarch's letter. Koper accused them of "celebrating what they believed was Paul Crouch Sr.'s impending death and Matthew Crouch's promotion to President of TBN that would subsequently occur."
After the elder Crouch's health improved, Matthew Crouch took over the everyday operations of TBN while his brother Paul Crouch Jr., the previously presumed heir, suddenly departed the family-run company and took a position with the Word Network all in a matter of two months.
The Crouch family members, in the meantime, have expressed "their deep and sincere appreciation for the countless prayers and expressions of support and encouragement offered by TBN's many friends and partners all over the world."
There was no word as yet on when Crouch, 79, would be completely in the clear and back at TBN, whose headquarters is in Costa Mesa, Calif.