TD Jakes Conference Quietly Nixes Potter's House Denver's Chris Hill Amid Affair Allegations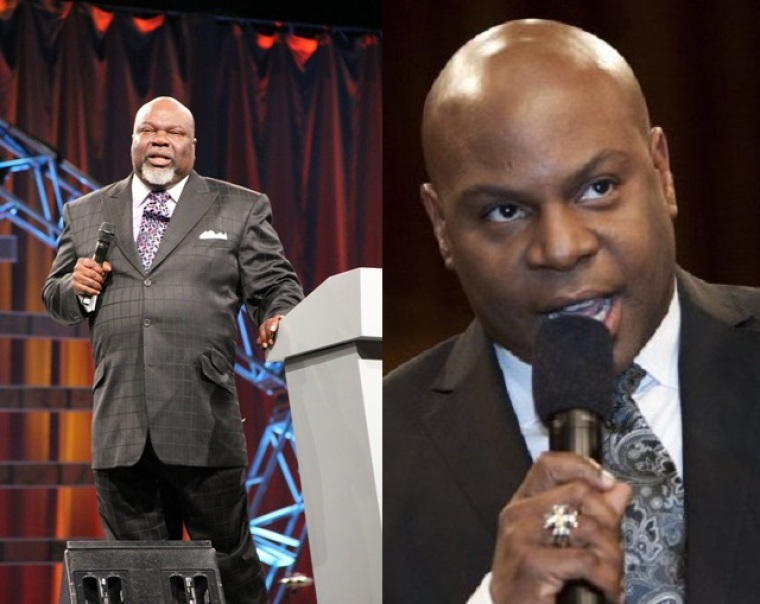 T.D. Jakes Ministries confirmed Friday that Potter's House Denver Pastor Chris Hill has been nixed from a leadership conference set for this month as allegations of adultery against the embattled pastor continue to swirl.
Hill, a protégé of Bishop Jakes, was slated to speak at the International Pastors & Leadership Conference, founded by the iconic Dallas preacher, T.D. Jakes. The conference is set for April 27-29 at Jakes' The Potter's House of Dallas in Texas.
Originally, a Facebook post by T.D. Jakes Ministries on March 16 had announced that Hill would be teaching a workshop on vision. When The Christian Post reached out to T.D. Jakes Ministries on Friday, two separate agents confirmed that Hill's name does not currently appear on the list. One agent explained that he was removed but no explanation was given.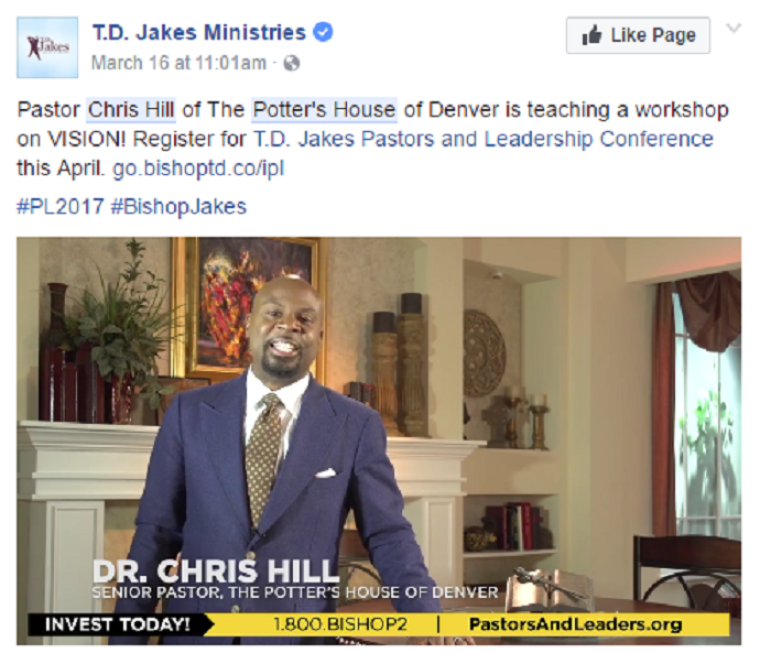 The International Pastors & Leadership Conference "provides pastors and leaders from around the world with tools needed to catalyze a shift in their ministry and community."
The 2016 version of the conference was attended by more than 8,000 pastors and leaders from 20 states and 17 countries. Some 10,000 attendees are expected for 2017.
Hill's removal from the conference comes in the wake of recent allegations that he had an affair with his married goddaughter who is also a parishioner at Potter's House of Denver. Her husband recently announced on Facebook that he is "separated."
The affair allegations were first made in a mass text message sent by Joy, Hill's wife of more than 20 years, to members of his 7,000-member church in Colorado.
In the text, Joy Hill alleged that she was able to verify that her husband carried on an affair with their young goddaughter, Shirnae McFarlane, who got married to Arthur McFarlane III on September 26, 2014.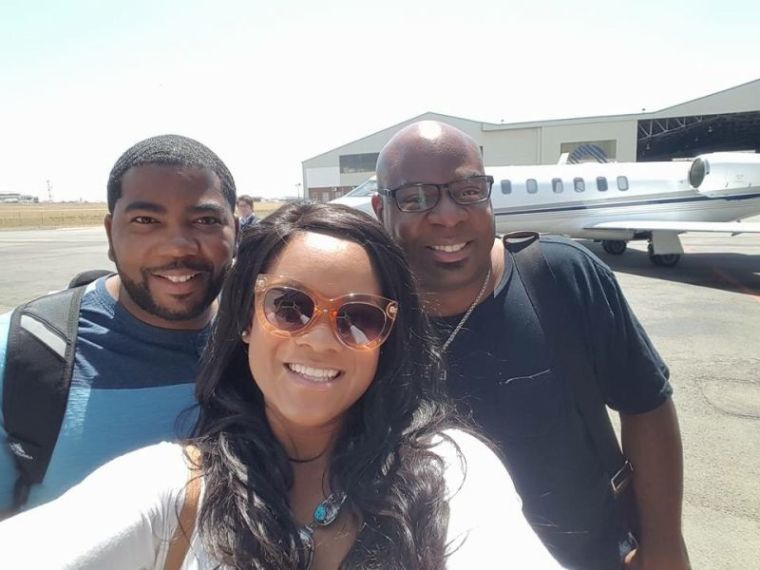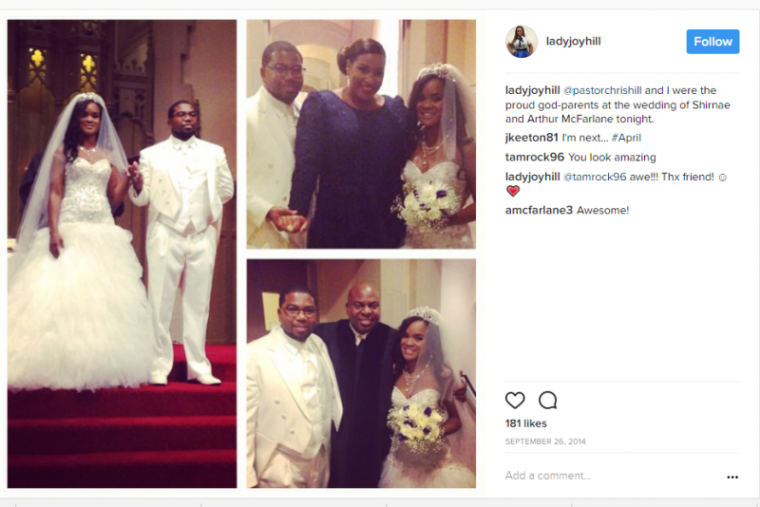 "FYI Pastor called the police on me tonight because I yelled at him asking him to leave the house tonight and he wouldn't. I was upset because he won't stop having an affair with Shirnae, and I can't live like this anymore. They've been having an affair for SEVERAL months, and he finally admitted it yesterday (after I hired a private investigator to have them followed over the past 6 weeks). So since he wouldn't leave the house tonight. I threw his clothes in our DRY/EMPTY hot tub," Joy Hill reportedly said in the text message first cited by the Obnoxious Television blog, which broke the news about the late Bishop Eddie Long's cancer last September.
When contacted Thursday, the Potter's House of Denver which is closed on Fridays, declined commenting on the allegations. But an independent public relations consultant, who said he was hired by a private entity to assist the Potter's House of Denver and asked not to be identified in this story, responded to questions from CP. His association with the church could not be verified immediately.
The consultant explained that Hill asked his church for some personal time about two weeks ago and it was granted by the leadership of the Potter's House of Denver.
He said as far as he was briefed, Hill addressed the congregation and "the congregation supported him. They wished him well and they continued to pray for him and his wife."
According to the consultant, Hill did not specifically address the affair allegations.
He also confirmed that Hill's goddaughter, Shirnae McFarlane, who the pastor is alleged to have had a months-long affair with, is no longer with the church though he could not say if she was fired.
"I can't talk specifics on church personnel issues so I wouldn't say she was let go. I can't say whether or not that was accurate or not," he said.
When asked how long Hill will be away from the pulpit, the consultant said: "At this time, we don't know. He has requested some personal time. I wasn't in the church but I heard that he said four weeks or so he could be out. And that's as much as I know."
The consultant said since Hill made the announcement, he has not been speaking to anyone in the church as far as he was aware.
"To the best of my knowledge he is not talking to anybody in the church right now. That he is focusing on his relationship with his wife and like I said, I know that everybody in the church is praying for him and hope that they can work things out and address their personal issues amongst themselves and hopefully be able to move forward.
"We just don't know [when] that is because we have not spoken with him since he left on his leave," said the consultant.
Before becoming lead pastor at the Potter's House of Denver, Hill was a former youth and associate pastor of the T.D. Jakes-led Potter's House of Dallas. He was an elder at that church for 10 years. Under Hill's leadership, the Dallas church youth group grew by thousands, becoming one of the largest in the country.