Tebow Cure Hospital Opens in Philippines; 'We Will Share Love of Jesus and Bring Physical Healing,' Says CURE CEO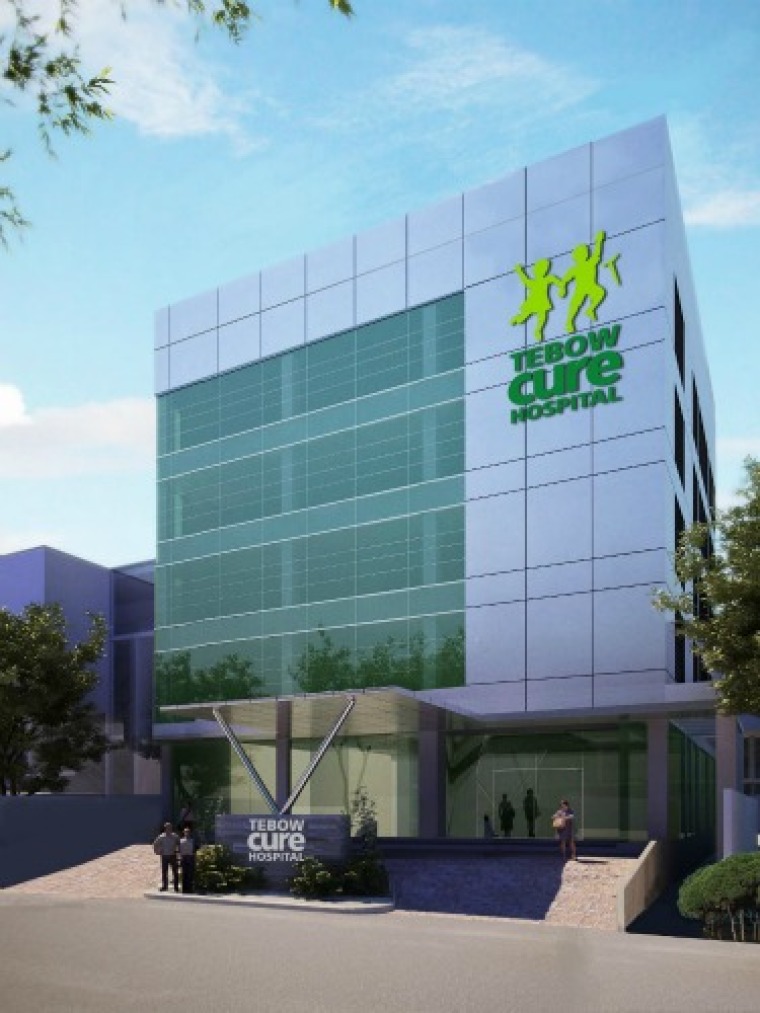 The Tebow CURE Hospital, built by a foundation of former NFL quarterback and Heisman Trophy winner Tim Tebow and the Christian organization CURE International in the Philippines' Davao City, was inaugurated Friday.
Ribbon cutting and an open house were part of the inauguration ceremony of the hospital, which specializes in treating children with orthopedic conditions, CURE said in a statement.
To honor the Philippines-born athlete, who is an outspoken Christian, the hospital features a Timmy's Playroom, a special space set aside where children who are patients can take a break from medical treatment and enjoy being a kid. The Tim Tebow Foundation has decorated the playroom.
The hospital, which had been in the works since 2012, began treating patients late last year but it officially opened Friday.
Davao City Mayor Rodrigo Duterte and CURE President and CEO Dale Brantner as well as representatives of the Tim Tebow Foundation, the Tebow family, the Sacred Harvest Foundation, the U.S. Embassy, USAID and the Philippines Department of Health were among the attendees at the opening.
"We've been looking forward to this day for a long time," Brantner said. "After many years of prayer and much hard work, I am thrilled to be able to say the Tebow CURE Hospital is officially open! In this place, we will share the love of Jesus and bring physical healing to children and families who desperately need it."
"The Tim Tebow Foundation is so honored to be working with CURE International and so many incredible donors to make this hospital a reality," said Erik Dellenback, executive director of the Tim Tebow Foundation. "Tim, who was born in the Philippines, has always had great passion for this country and its amazing people."
"We're excited to be open for business in Davao City, and we're grateful for the strong support from the community, our donors, and other partners to make this project a reality," said Leron Lehman, Executive Director of the new hospital. "We are already providing life-changing surgeries to children with physical disabilities and are excited about the opportunity we have to make a difference."
"I have always had a great love and passion for the Filipino people," Tebow, the founder of the foundation, said in a statement earlier. "It is so exciting to be able to provide healing and care for these incredibly deserving children halfway around the world."
The Tebow CURE Hospital marks the 12th hospital that CURE International has helped open around the world.
In the past, Tebow has preached the Gospel to Filipino schoolchildren and entire villages. He also supports over 40 national evangelists working in the archipelago.
Tebow has also been a strong pro-life activist. Along with speaking at pro-life events, Tebow is known to many pro-life advocates as a shining example of the purpose behind the pro-life movement.