Tebow Foundation Online Series 'The Movement' to Highlight Charity Work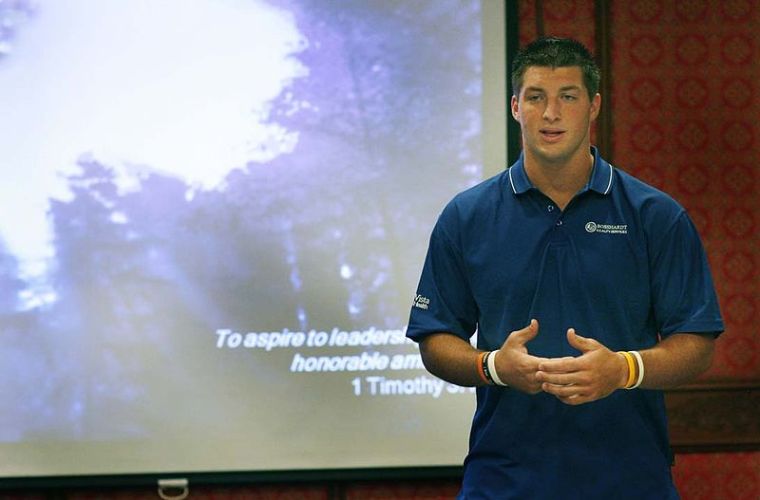 Former Heisman Trophy winner Tim Tebow's nonprofit will debut a series centered on the charitable work that the organization does worldwide.
Titled "The Movement," the first episode will launch Monday at 8 p.m. Eastern time on Facebook Watch and on the Tim Tebow Foundation's website.
In an email to supporters, the Tebow Foundation said the new series was created to "bring each donor and TTF family member closer to the difference they are making through the TTF ministry."
"This new video series will bring you behind-the-scenes with unparalleled access as we document the journey of TTF and how God is using this ministry to change lives," the foundation said. "This is a movement of faith, hope and love, and we want you to be in the midst of how God is working!"
The foundation went on to explain that the new series also emphasizes transparency, which they said is one of their "core values."
"This new series is our most concerted effort to bring you alongside the TTF team to the front lines of exactly how your support is working to bring faith, hope and love," the foundation reiterated.
"We don't want you to guess how your giving makes a difference, we want you to be a part of the journey as you watch how your giving profoundly impacts lives."
Items slated to be featured in the 12-episode first season of "The Movement" include ministry work done in nations like Mexico and Haiti, as well as the "Night to Shine" proms for those with special needs.
Since his NFL career ended, the former University of Florida star quarterback has been active in several endeavors, including charity work, playing in the minor leagues for the New York Mets' organization, and having a nonfiction book published.
In September, Tebow had a book released through WaterBrook titled This Is the Day: Reclaim Your Dream. Ignite Your Passion. Live Your Purpose.
"In this inspiring, motivational book, readers will receive the advice and encouragement to daily move from 'pause' to 'play' in finding deeper meaning and success," reads the book's description.
"Tim illustrates the book's themes with stories from his personal life that will delight all readers, including ... an update on his dream pursuit of a baseball career."