Ted Cruz's Father Calls on Americans to Vote for Judeo-Christian Principles in New Book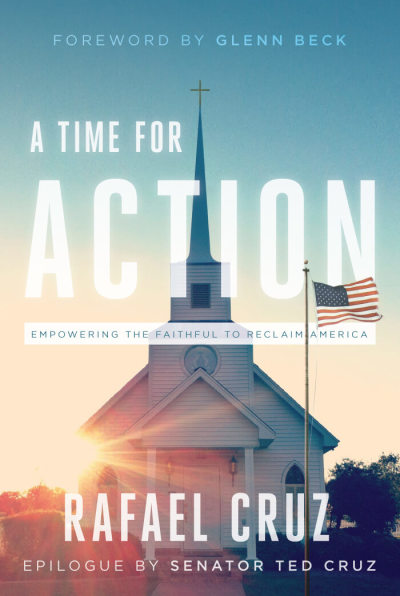 The father of U.S. senator and Republican presidential hopeful Ted Cruz is calling upon Christians to vote for biblical principles this election season.
In his new book A Time For Action: Empowering the Faithful to Reclaim America, Pastor Rafael Cruz calls upon pastors and churches to be politically active.
Pastor Cruz told The Christian Post in an interview Tuesday that he felt compelled to write the book because he saw "America deteriorating very rapidly."
"America is a country that was founded on the Word of God. Founded by men and women seeking the freedom to worship God. And yet we have seen for decades now a decay of conscience, we've seen secular humanism take over," said Cruz.
"I realized that the great majority of Christians are not even voting. Are not even involved in the political process and so what we have in America today has been a result of people of faith, people of principle, becoming disengaged from the political process."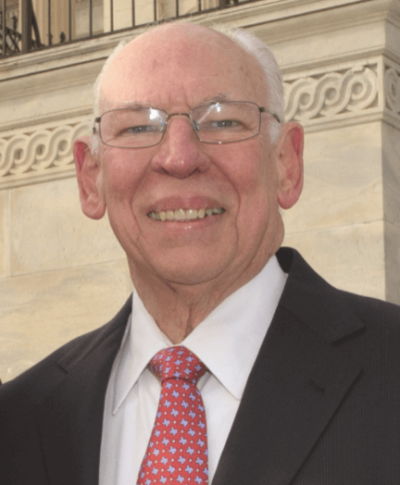 A Time For Action is part of Cruz's overall effort to tell pastors and Christians that they must be politically involved, telling CP that "we need to get the Body of Christ engaged again in the political arena."
"The people of God, the people of principle, the people that follow the Judeo-Christian ethics that has made this country great need to again stand up and become involved," continued Cruz.
"I have been trying to warn pastors that they have a responsibility to share the biblical principles which are also the constitutional principles that have made America great and call the country back to righteousness."
The Cuba Comparison
Born in Cuba in 1939, while a teenager Rafael Cruz was active in the resistance against the America-backed dictator Fulgencio Batista.
While Cruz initially supported Fidel Castro he later renounced his position as the Castro-led government implemented increasingly repressive Communist policies.
In both A Time for Action and in comments to CP, Cruz stated that he felt there were parallels between the rise of Communism in Cuba and the current direction of the United States.
One example Cruz posited was the Obama Administration's usage of the term "freedom of worship", which Cruz said was very different from "freedom of religion."
"The way they define 'freedom of worship' is what you do inside of a house of worship. If you go to a Communist country around the world, you go to Cuba today, there are sanctioned churches and you can preach the Gospel inside those churches. But if you share the Gospel on the street you are put in prison," asserted Cruz.
"They want to confine the Christian message to the four walls of the church. In other words, take God out of the civic society. Secularize society. We very much see that happening in America today."
As examples of religious persecution in America, Cruz cited a few incidents related to legalized gay marriage. This included Kim Davis, the Kentucky county clerk who was imprisoned for refusing to obey a court order to issue marriage licenses to same-sex couples and Melissa Klein, a baker who was fined $135,000 for refusing to make a wedding cake for a gay couple.
"The Supreme Court had no jurisdiction to rule on marriage. And not only that, according to Article III of the Constitution, the judicial branch cannot make law, they can only render opinions," continued Cruz.
"It is much more than a decision about same-sex marriage. Because what is happening is it is become a decision against religious liberty."
'Fruit-Checking' Politicians
Pastor Cruz's book comes at a time when his son Senator Cruz is running as a presidential candidate in the Republican primary.
As the Iowa Caucus draws closer, Senator Cruz has done much to reach out to the Evangelical Christian community, a crucial voting bloc within the GOP.
Regarding his involvement in his son's campaign, Pastor Cruz commented that "my involvement started long before he started running for president" and noted that calling the nation back to Judeo-Christian principles was "intertwined" with the campaign.
"I feel that it is still very much intertwined with what we're trying to do in the campaign," said Pastor Cruz to CP. "We must elect people that uphold the fundamental principles that have made America the greatest country on the face of the earth."
Cruz also felt voters needed to go beyond the spectacle of politics and look into the actual views and actions of politicians.
Cruz referred to this as "fruit-checking" candidates, alluding to Matthew 7:16 when Jesus said that false prophets could be identified by "their fruits."
"I tell pastors all the time, I tell conservatives all the time, don't listen to the rhetoric, look at the record. Don't listen to what politicians say, look at what they do and what they have done," said Cruz.
"I believe that if we vote for candidates that uphold those principles, the fundamental principles from the Word of God, we will see America's best days ahead."
Published by WND Books and released in January, A Time for Action includes a foreward written by conservative pundit Glenn Beck and an epilogue by Senator Ted Cruz.