Tedashii Reflects on 1-Y-O Son's Death; Rapper Cites John the Baptist as Inspiration for Saving Marriage After Tragedy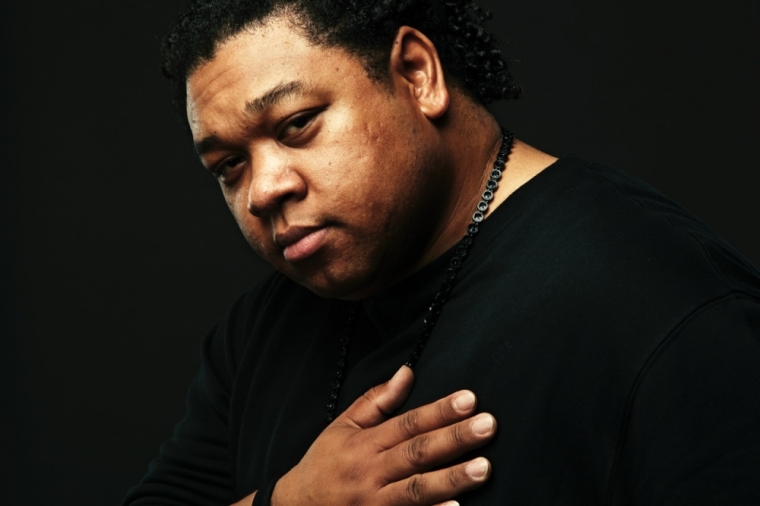 Tedashii recently opened up about finding strength and redemption in the Bible after the tragic death of his son.
Last year, the acclaimed rapper, who is also a member of Christian hip-hop troupe The 116 Clique, was left wounded and broken following the accidental death of his one-year-old son.
Initially, the tragedy placed strain on his marriage and led him to substance abuse; however, in time, the Houston, TX., native redeemed himself by returning to his faith. He chose to relinquish his pain to Christ to begin his healing process and the journey inspired his latest album "Below Paradise."
Back in March 2013, Tedashii Anderson, affectionately nicknamed T-dot, was on his way home after an event and his life would never be the same.
After landing in Dallas, the talented hip hop artist, renowned for his deep voice and gentle spirit, received a phone call that shattered his world and forever changed his life.
"I get a phone call on the plane and it was my wife letting me know what happened - my 1-year-old son had passed away. That weekend he was sick [but] seemed to be getting better ... it sort of all came out of the blue," Tedashii told the Christian Post exclusively.
"Below Paradise," his fourth studio album, is some what of a journal detailing the pain and heartbreak he endured as a result of his loss. The album reached No. 17 on the Billboard 200 Chart.
His last album "Blacklight" debuted at No. 2 on the iTunes Hip-Hop chart and his sophomore album "Identity Crisis" charted at No. 2 on the Gospel Billboard chart.
After learning that his youngest son had died in a car accident, Tedashii fell into a deep depression as he and his wife began their grieving process. He didn't leave his bedroom for two days, couldn't bring himself to eat and his marriage would soon be affected.
On "Be With You" and "Never Leave" Tedashii, who has sold more than 120,000 albums to date, recounts clashing with his wife while coming to terms with their loss.
"[These songs] all open up my life to the world. The album is a journal over the last year of my life and each song depicts a moment in that year," he said. "We were in counseling not just for marriage but for grieving and just learning how to live with this new normal … So that strain was definitely real and evident."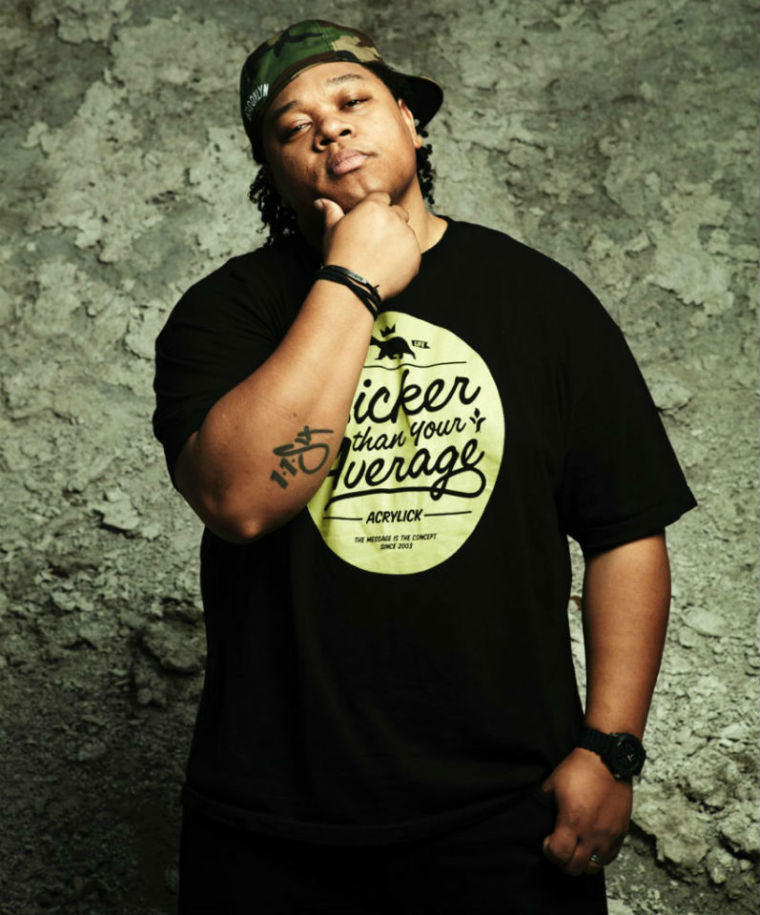 The Lufkin-born artist, who became a Christian in college and once had dreams of playing in the NFL, shares his struggle with substance abuse on the track "Dark Days And Darker Nights." A few months after the death of his baby, Tedashii turned to his faith to reclaim his life after realizing that his family needed him.
"I could no longer work off the grief and run from the pain and I ended up just finding myself in some dark places... the reality of who I said I was wasn't matching what I was doing," he recalled.
"So I said 'I want to live righteously and I want to be true to who I am' and it's evident even more so when you're at home and your wife's there and our eldest boy is there and you go 'they're depending on me. They're looking for me to be honest and true to who I am,'" he said. "Those moments kind of mattered most and through the month of May of last year through the month of June, that was kind of the season when I said this has to change."
A good friend offered Tedashii a piece of marital advice, which resonated and ultimately encouraged him to fight for his marriage.
"[He] just encouraged me to make sure that when I am grieving to grieve with my bride and not just alone, " he remembered. "We just fought to keep focused on what we vowed and then also the reality that I really am grateful to have you here with me going through this."
One particular scripture, John 3:30, helped the hip hop artist, who serves at The Village Church in Denton, TX, let go of his anger at God and gave him the strength to continue forward.
"Looking at the life of John The Baptist was huge … You know this brother was faithful to proclaim the gospel of who Jesus is, to make disciples, to baptize … he was doing everything he was prophesizing he would do but if you look at the end of his life, it doesn't seem like he was able to ride off into the sunset," he explained. "After the glory days, it was really tragic and gruesome … and so I looked at John and said 'in what ways can I learn from what he's experienced?'
Tedashii cited John 3:30 which reads: "He must increase, but I must decrease. 31 He that cometh from above is above all: he that is of the earth is earthly, and speaketh of the earth: he that cometh from heaven is above all."
The scripture encouraged him to delve deep into his pain and ask honest questions about faith, before leading him to discover his greatest lesson.
"God's goodness isn't predicated on our circumstances, He's good regardless and I think that was really a wrestle early on and is still is at times. I mean this is something we'll live with for the rest of our lives. We'll be in that select group of people who experience this but God's goodness is evident, even in my hardship," he said. "And it's cliché for some when the book of James says 'count it all joy' when you go through various trials but I think in some moments, being able to count it all joy wasn't just this conjuring up of emotions ... it was a genuine, sincere look at who God is and joy kind of welling up from that."