Televangelist Rod Parsley's World Harvest Church Refuses to Fully Shoulder $3.1M Settlement for Daycare Beating
World Harvest Church, led by Pentecostal prosperity teacher Rod Parsley, was fighting its insurer in court over having to completely shoulder a $3.1 million settlement for the beating of a 2-year-old child on its Columbus, Ohio, campus.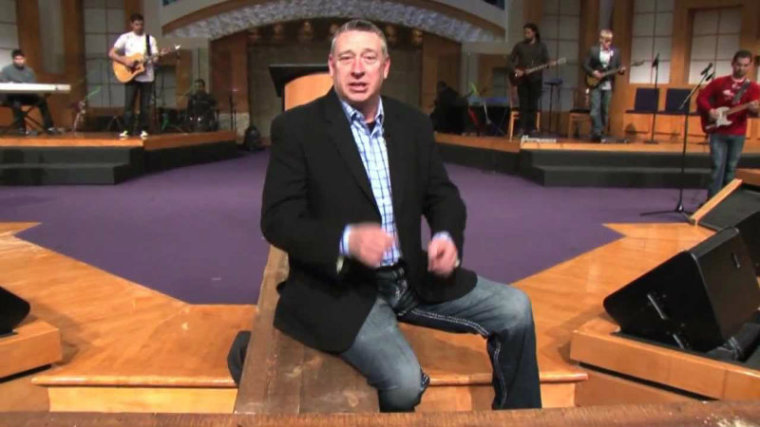 An attorney representing World Harvest Church argues that, due to an earlier appeals court ruling in its favor, Grange Mutual Casualty Co. was responsible for helping to pay the $3.1 million settlement. The insurer's legal team, meanwhile, asserts that a clause in the company's contract with the megachurch absolves it of providing coverage for acts of abuse or molestation, the Columbus Dispatch reported.
Legal parties battled it out in Ohio's Supreme Court on Tuesday and were awaiting the court's decision to see whether Grange Mutual Casualty Co. must contribute $1 million to the settlement, as World Harvest Church asserts.
The case stems from a settlement World Harvest Church made with Michael and Lacey Faieta, who alleged in a lawsuit that their 2-year-old son was injured when he suffered a "horrific" beating with a ruler by daycare worker Richard Vaughan in 2006.
The Columbus Dispatch reports:
World Harvest contended at trial that the incident never took place and that the welts and bruises on the boy's body, including his penis, were the result of a skin rash.

A jury awarded $6 million in damages, but the amount was reduced by a judge to $2.9 million to reflect caps on damages. The church then settled the case in 2009 for $3.1million, including post-judgment interest, and sued Grange Mutual.
At issue is whether Justice Paul E. Pfeifer decides that Vaughan's beating of the child falls under corporal punishment or abuse, the latter of which is not covered under World Harvest Church's policy with its former insurer and would force the nonprofit organization to pay out the full sum on its own.
World Harvest Church was founded by a 19-year-old Parsley as "a backyard Bible study" with 17 people in 1977, according to the megachurch's website. Reportedly more than 12,000 people attend the church, located in the Columbus suburb of Canal Winchester. "At every (World Harvest Church) service you'll find a family-friendly congregation of Spirit-filled believers in Jesus Christ, representing every age, ethnic group and walk of life," the ministry states on its website.
Parsley, who describes himself as "a TV host, evangelist, educator, humanitarian and statesman," regularly teaches about financial blessings and prosperity in health and relationships. Through his Breakthrough ministry, which also supports relief missions, Parsley was currently promoting a prayer cloth in exchange for a "seed-faith gift," otherwise known as a tax deductible donation.
"Do not miss this opportunity for Pastor Parsley to pray for you, along with KENNETH COPELAND, a gifted preacher with incredible understanding of God's power — a man of astonishing faith! They will lead an army of prayer warriors to pray for YOUR needs!" reads the promotion. "Then we'll send your prayer cloth back to you saturated with the anointing!"