Televangelist Todd Coontz Found Guilty of Buying Luxury Cars, House, Clothes in Tax Fraud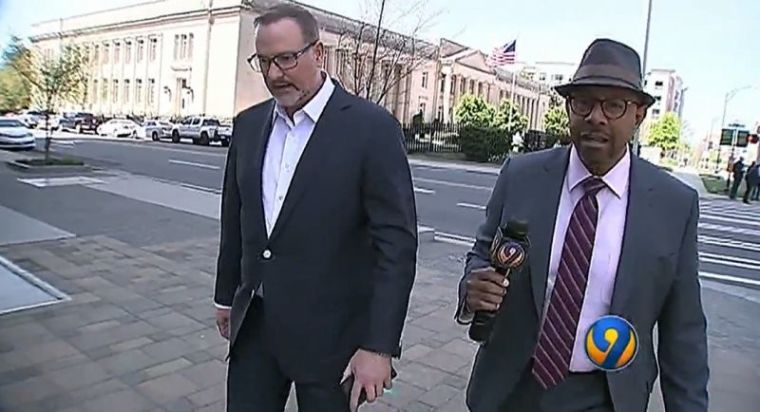 North Carolina televangelist Todd Coontz was found guilty of failing to pay taxes and filing false tax returns, including claiming luxury cars and a $1.5 million condo as tax expenses, by a federal jury on Thursday in Charlotte.
Coontz, who has written several books on the topic of seed giving that he says can make people rich, was found to have claimed as business expenses his family's $1.5 million condo, along with several luxury cars, including a Ferrari and a Maserati.
The United States Attorney's Office said in a statement that the televangelist's supposed business expenses included more than $200,000 for clothes and $140,000 for meals.
"Coontz has been released on bond. The failure to pay tax charge carries a maximum prison term of one year and a $100,000 fine, per count. The aiding and assisting in the filing of false tax returns charge carries a maximum prison term of three years and a $250,000 fine, per count," the U.S. Attorney's Office added.
Coontz served as minister of Rock Wealth International Ministries from 2010 to 2014.
WSOC-TV Channel 9 attempted to interview Coontz as he left the courthouse following the verdict, but he gave no comment when asked about the years of tax fraud he was found guilty of.
Coontz's legal team attempted to argue in court that the preacher, who also appeared on TV shows pushing his seed giving message, was not trying to deceive the government.
"It wasn't intentional. It was due to a series of miscommunications and misunderstandings, and obviously the jury felt otherwise," defense attorney Mark Foster argued.
Jury foreman Kenneth Letts said that the evidence against Coontz was "overwhelming."
When announcing the charges in June 2017, U.S. Attorney Jill Rose said: "This is a classic example of 'Do as I say, not as I do.'"
Rose added: "As a minister, Coontz preached about receiving and managing wealth, yet he failed to keep his own finances in order. Coontz will now receive a first-hand lesson in 'rendering unto Caesar' that which is due."
Foster insisted back then that the preacher "has always endeavored to follow the law and to be a good citizen, father, and minister. He trusted others to manage his finances and taxes for him and was shocked to find out he was under criminal investigation by the IRS."
Trinity Foundation, a group that monitors ecclesiastical fraud, told The Christian Post last year in relation to Coontz's case that "it's time the IRS started looking into these people that are raping the Christian community."
"They are cheating the people of knowing the mystery of God," Trinity Foundation President Ole Anthony added.