Tenn. gov. signs bill requiring burial, cremation of aborted babies' remains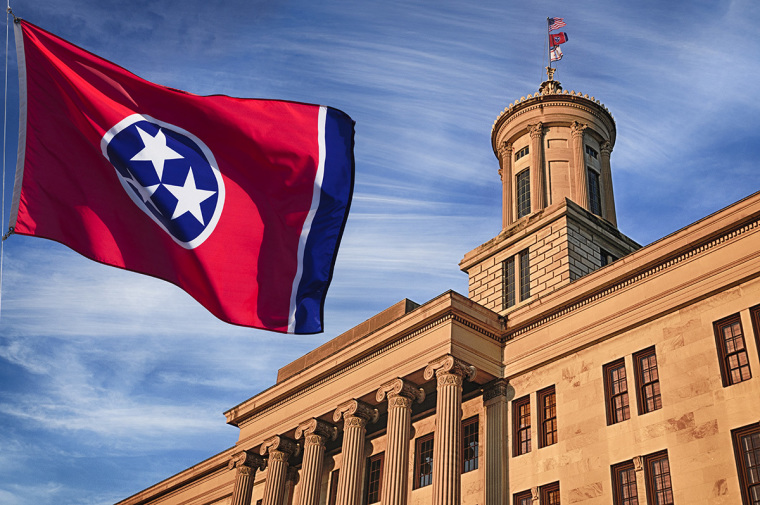 Tennessee Gov. Bill Lee has signed into law a bill requiring the burial or cremation of aborted babies' remains, one of many pro-life bills enacted in the state in recent years.
Lee signed the "Unborn Child Dignity Act" into law last week. The bill declares that "final disposition of fetal remains from a surgical abortion at an abortion facility must be by cremation or interment." The mother has the option to decide where she wants the remains disposed but if she declines to state a preference, the decision is left to the abortion facility. 
The legislation, which will go into effect July 1, requires abortion facilities to "pay for and provide for the cremation or interment of the fetal remains from a surgical abortion performed at that facility" unless the aborted baby's mother requests that the remains be disposed at a location other than one provided by an abortion facility. 
In a statement following Lee's approval of the Unborn Child Dignity Act, Republican state Sen. Janice Bowling, who sponsored the Senate version of the legislation, remarked: "It's a tragedy in Tennessee that we regulate how veterinarians properly dispose of the remains of animals, but there are no regulations regarding human babies. These are the remains of human beings and should be treated as such. This new law corrects that oversight and ensures that the remains of unborn children are treated with dignity." 
Last month, the bill passed the Tennessee Senate by a vote of 27-6 and the House of Representatives approved it by a vote of 69-22. The pro-life group Tennessee Right to Life praised the bill's enactment as an example of how "life continues to win in the great state of Tennessee." 
Meanwhile, Planned Parenthood of Tennessee and North Mississippi raised concerns that the Unborn Child Dignity Act would create "trauma for our patients and additional, unnecessary post-surgical steps and costs for our affiliate." The abortion provider and advocacy group characterized the bill as "a clear attempt to shame people choosing abortion." 
Francie Hunt, the executive director of Tennessee Advocates for Planned Parenthood, slammed the legislation as "nothing more than targeted regulation at abortion providers — aimed at closing @PPFA — and it gives extremists a way to make every patient feel ashamed about their decision." In a separate tweet, Hunt described the Unborn Child Dignity Act as an example of Tennessee's "forced birth agenda." 
Tennessee is not the first state to enact a law requiring the humane disposal of aborted babies' remains. When former Vice President Mike Pence served as governor of Indiana, he signed into law a measure that required the cremation or burial of aborted babies. 
The Seventh Circuit Court of Appeals struck down the law as unconstitutional, however. In 2019, the U.S. Supreme Court reversed the lower court's decision, allowing the Indiana law to remain in place. Late last year, Ohio Gov. Mike DeWine signed into law a similar measure in his state that was later blocked by a judge just a day before it was scheduled to go into effect. 
In addition to the fetal remains bill, Tennessee has enacted several other pro-life laws in recent years, most notably a ban on the abortion of babies based on a diagnosis of Down syndrome or race or sex. The law included a provision that would ban abortions after a baby's heartbeat can be detected, usually around six weeks gestation. The Sixth Circuit Court of Appeals allowed the law to go into effect, reversing an order by a lower court preventing the state from enforcing it. 
Previously, in 2015, Tennessee implemented a 48-hour waiting period for those seeking abortions that was later credited for reducing the abortion rate by 6%. While the law found itself subject to court challenges, the Sixth Circuit ruled just last month that it could go back into effect, reversing a lower court decision.