Tennessee House passes bill to make Dolly Parton's 'Amazing Grace' official state song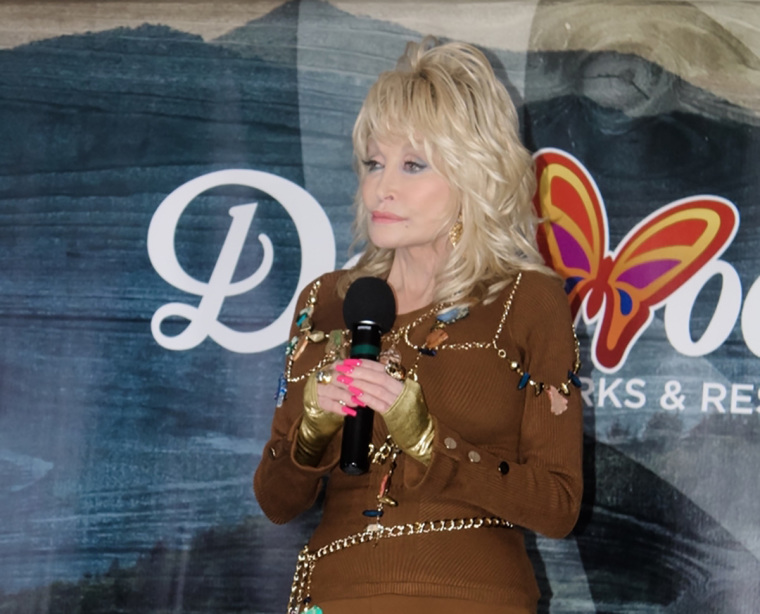 Tennessee lawmakers' push to make Dolly Parton's rendition of John Newton's famed hymn "Amazing Grace" an official state song got one step closer to being a reality Monday when the bill was passed by the House. 
In February, Rep. Mike Sparks, R-Smynra, and Sen. Raumesh Akbari, D-Memphis, introduced HB 0938/SB 1416, which would make the hymn, written in the 18th century by Newton, a slave trader-turned-abolitionist, and sung by Parton, an official state song. 
On Monday, the bill passed in the House 91-1, Fox Nashville reports.
Arguing that Tennessee "should recognize songs of historic significance that have influenced the state," lawmakers reference Newton's Christian faith, his denunciation of slavery, and his later efforts to support the abolishment of slavery.
"John Newton struggled against the temptation of profits earned by merchants and slavers and uncertainty as to his religious belief during the first two decades of his life," the bill notes. 
"Mr. Newton's life, rife with 'dangers, toils and snares,' frequently made him feel as though he had been miraculously spared, despite his struggles. … [H]e experienced a spiritual conversion after his ship was caught in a severe storm in 1748; he began reading the Bible and other religious literature during the remainder of his return journey to England."
The bill explains that during Newton's first year serving in the town of Olney, England, he wrote the hymn, which became one of the "most celebrated songs in modern history."
The state acknowledges that though many others with Tennessee connections have performed the song, including Elvis Presley, Garth Brooks and Willie Nelson, they chose Parton's specific rendition. Other designated songs in Tennessee include "Rocky Top" and "Smoky Mountain Rain."
Also on Monday, Tennessee's General Assembly unanimously adopted a resolution honoring Parton, founder of the Imagination Library that provides free books to children from birth to age 5, for her contributions to children's literacy. 
The resolution states that it is meant "To recognize and honor beloved Tennessean and cultural icon Dolly Parton for her contributions to children's literacy."
Parton, a Tennessee native, recently turned down the state's offer to erect a statue of her on Nashville's Capitol Hill. 
"Given all that is going on in the world," she said, "I don't think putting me on a pedestal is appropriate at this time."
In a 2019 interview with The Christian Post, the country star shared how she believes it's her God-given responsibility to "do something good" with her platform. 
"Every day I pray for God to lead me and to take out all the wrong things, wrong people in my life, and bring all the right things, right people, and to let me glorify Him and uplift mankind — to do something in this world to make it a little better than it was. And let me be a light and a vessel to be used," Parton said.
"I just wanted to do what I can in this world to make things better if I can, and I'm in a position to do it. If you get in a position to help, you should help," she added.
The legendary singer also said she's not quitting anytime soon.
"I live on spiritual energy, creative and spiritual energy, because I do go a lot," Parton said. "I work hard. I work really, really hard. But I love my work. It's like, only when you go through family problems or heartaches [that] you actually have to lean on God for even more. But I really feel like I have a calling. I always felt I had a mission. Don't know what all it is, but I feel like God had told me early in a feeling that I was supposed to go until He told me to stop."
"He ain't said nothing yet about quitting," she continued. "So I ain't said nothing about retiring yet. But I just know that I will go until I can't go anymore, 'cause I do believe that I can give something to this world. Until God says stop, I'll keep going."