'Tequila Makes Her Clothes Fall Off' and Other Shocking Church Signs
1. New Series - *PURE SEX* (YourLameSexLife.net)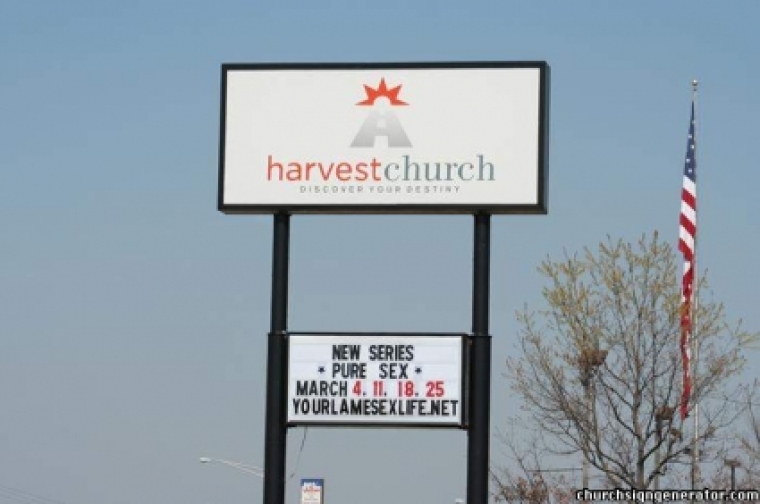 2. "Tequila Makes Her Clothes Fall Off"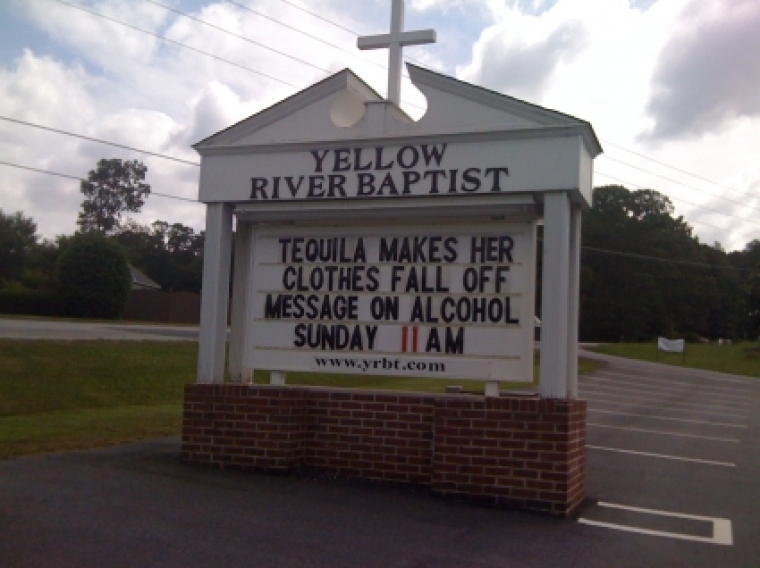 3. "It Will Get Hotter for Some"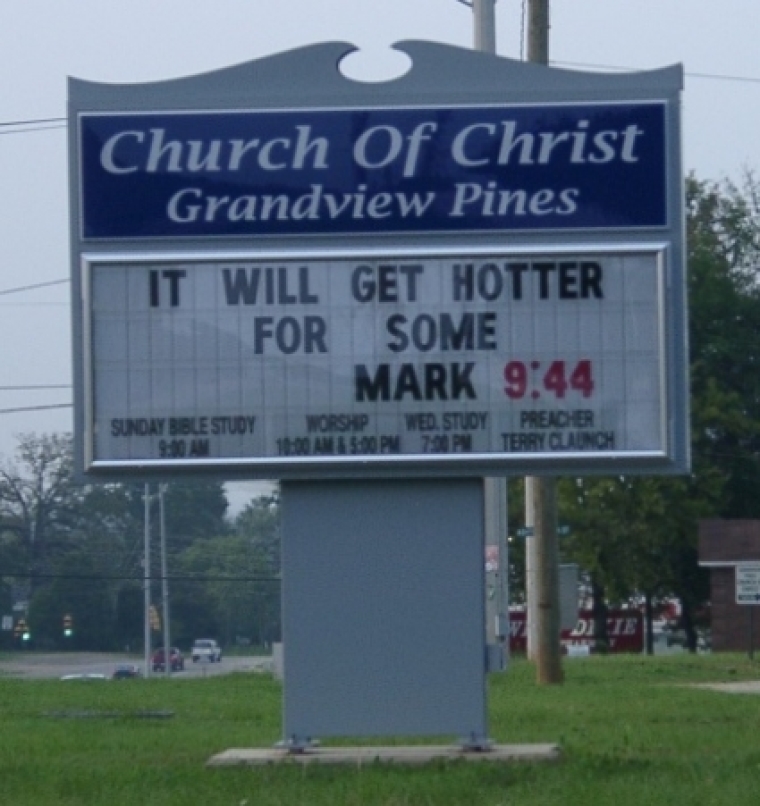 4. "Stoners Welcome"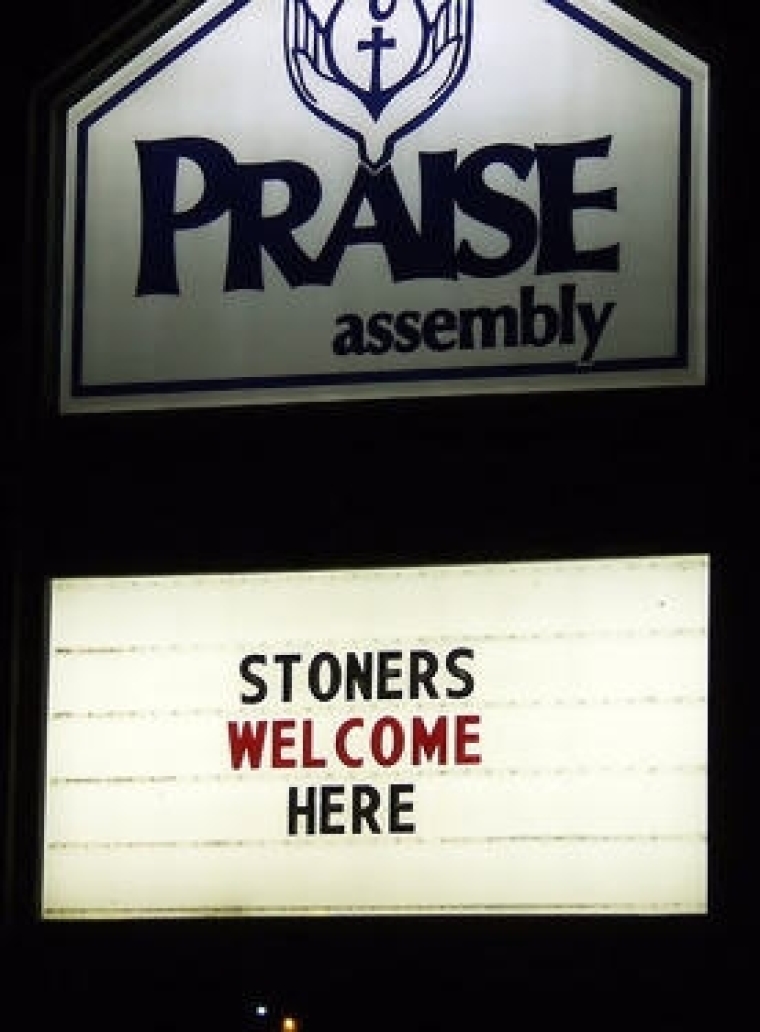 5. "Staying in Bed Shouting 'Oh God!' Does Not Constitute Going to Church"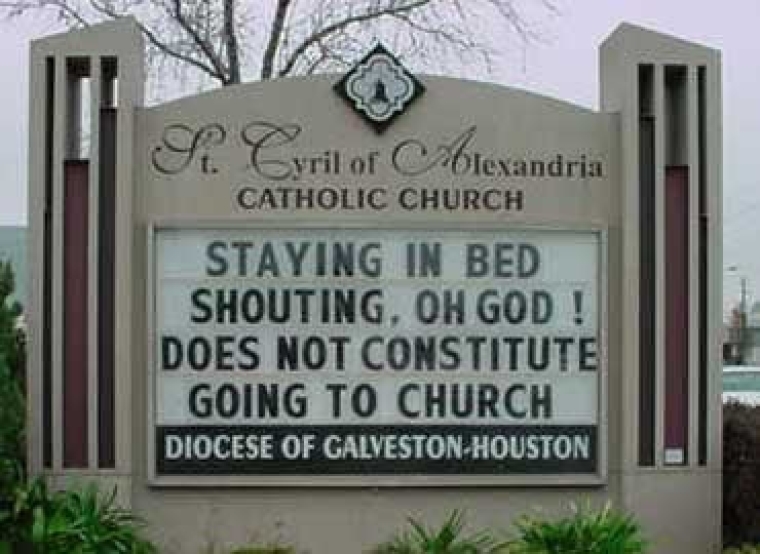 6. "How Do We Make Holy Water? We Boil the Hell Out of It!"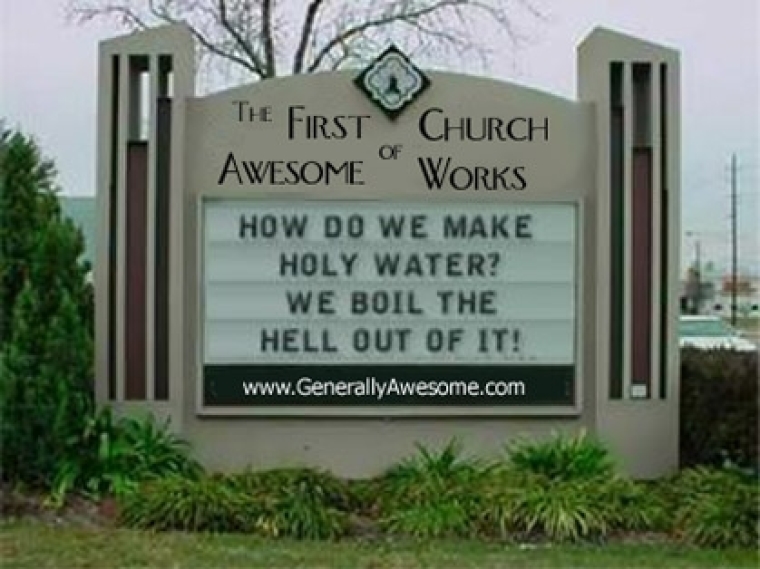 7. Erm..."Is It Safe to Kill Black People in America?"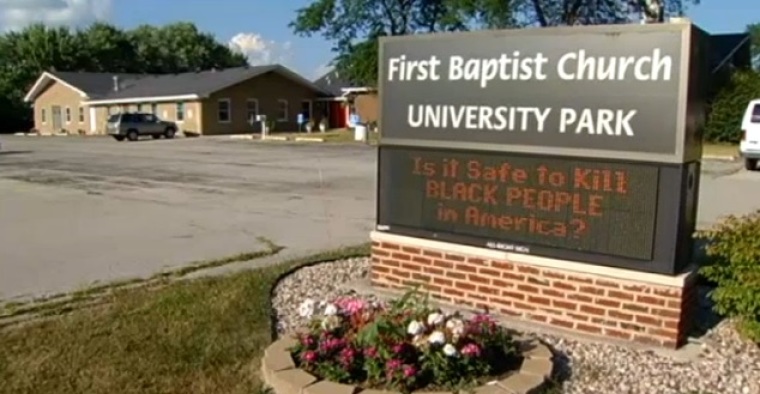 8. Jesus vs Satan Friend Requests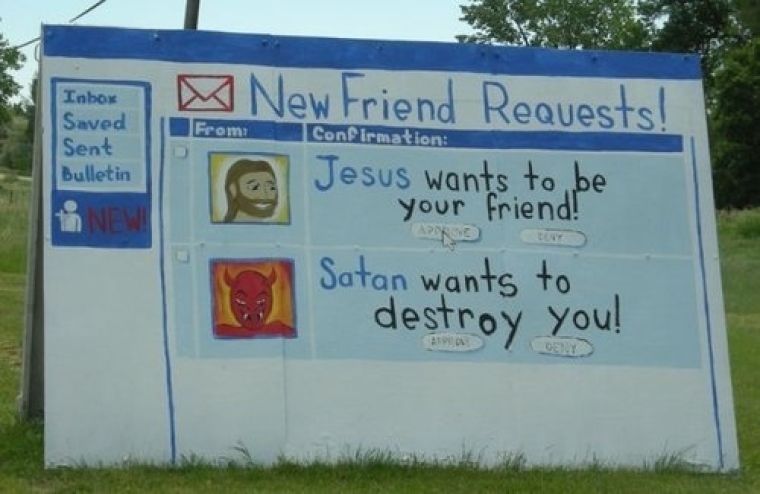 9. "There Will Be No Atheists In Hell"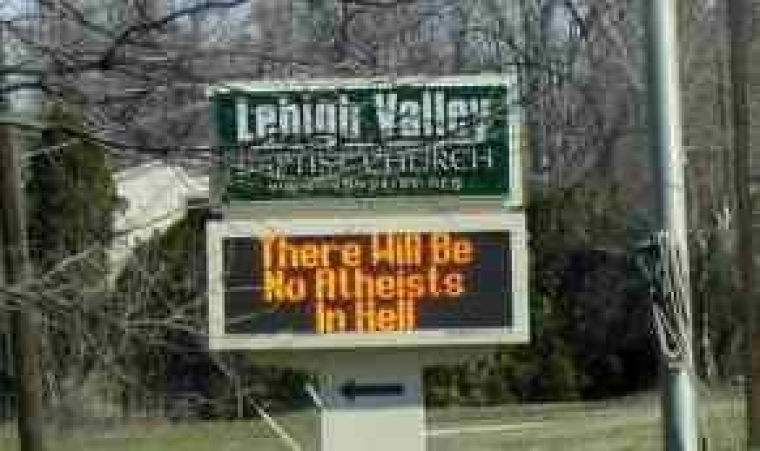 10. "Converting to Catholicism Does Not Magically Grant Your Dog a Soul" ... ok?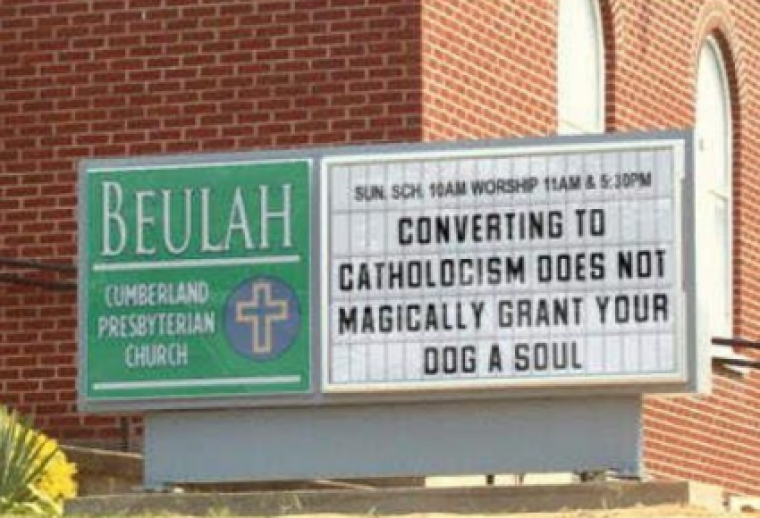 11. "This Heat Wave is Temporary. Be Certain You Won't Face An Eternal One!"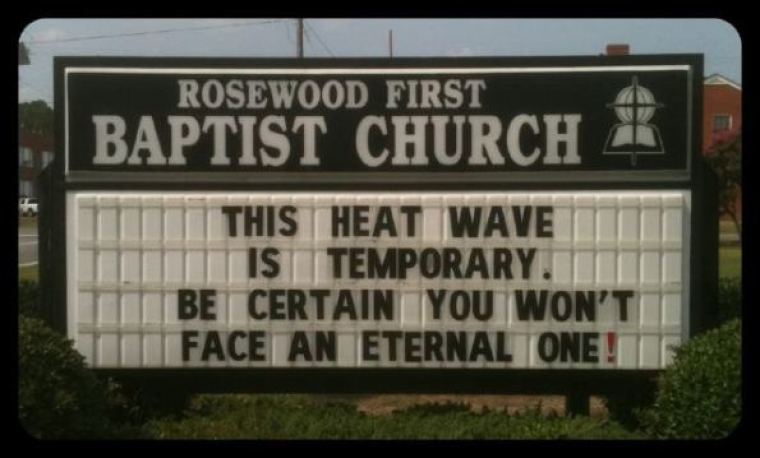 12. "God Does Not Believe in Atheists Therefore Atheists Do Not Exist"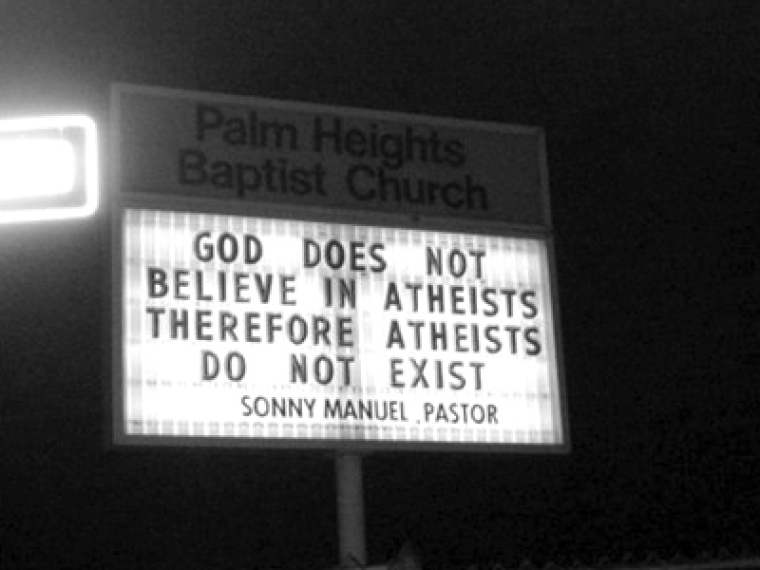 13. "Bring Your Sin to the Alter And Drop It Like It's Hot"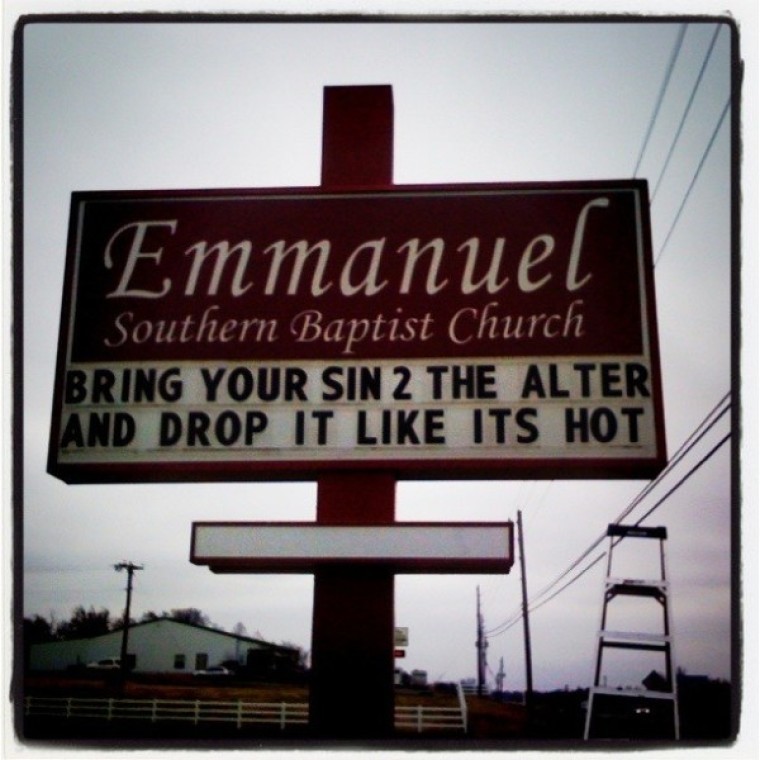 14. "Will Anyone Be In Heaven Because of You?"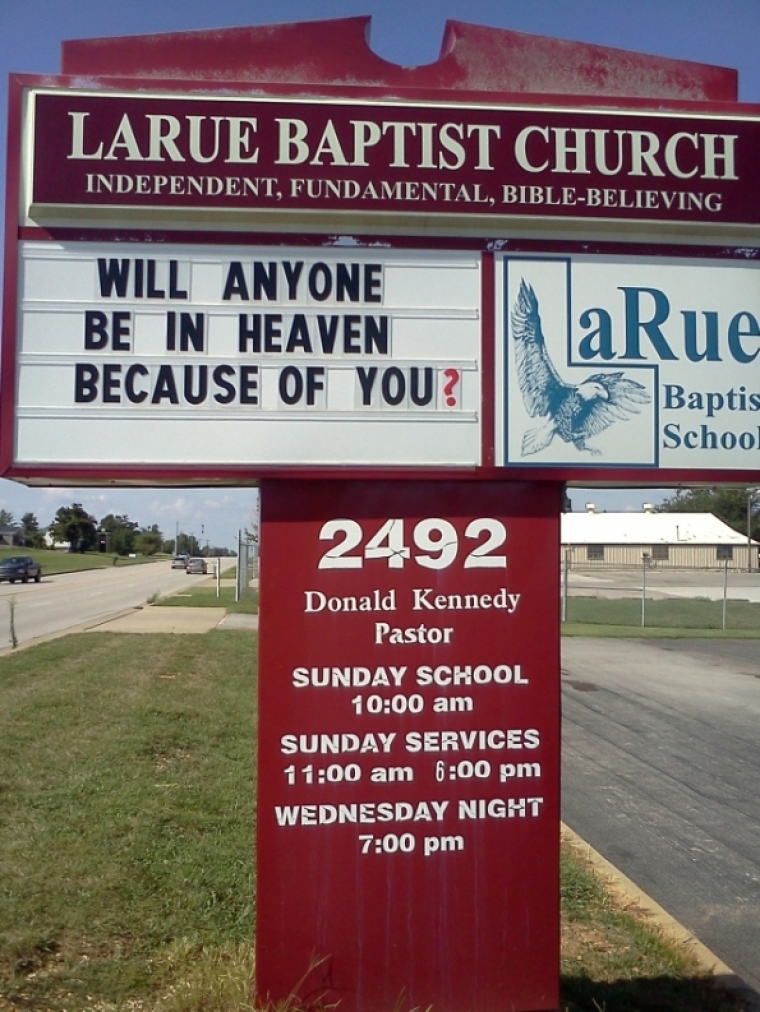 15. "Easter Comes Once a Year. How Often Do You?"