Terror Group Behind Pakistan Easter Bombing Threaten More 'Devastating' Attacks on Christians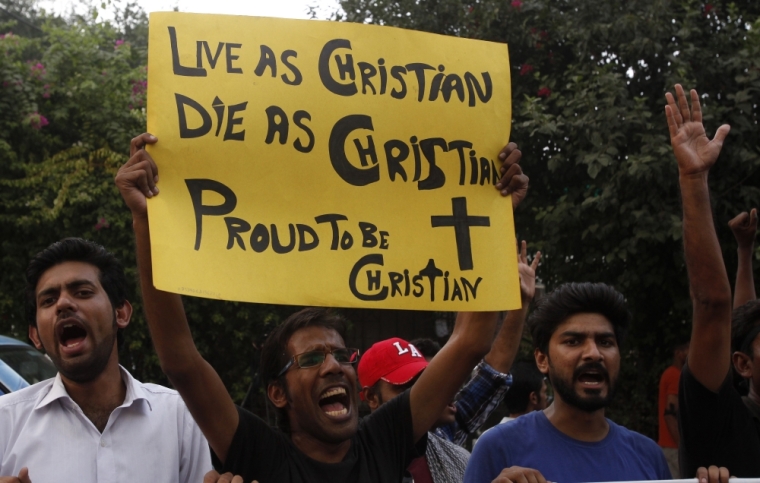 The Islamic radical group Jamaat-ul-Ahrar has threatened that even more "devastating" attacks against Christians are coming, following the Easter Sunday bombing at a fun fair in Lahore, Pakistan, which killed 73 people, mostly women and children.
Ehsanullah Ehsan, a spokesman for the offshoot of the Pakistani Taliban group, told NBC News during an interview published Monday that the extremists are planning "more devastating attacks that will target Christians and other religious minorities as well as government installations."
Ehsan identified the suicide bomber who blew himself up in the Lahore attack as Salahuddin Khorasani, describing him as a martyr who "carried out the attack on the eve of the Christian festival Easter."
He added that Khorasani was trained in a remote region in Afghanistan before being brought over to carry out the deadly attack.
Ehsan denied that Jamaat-ul-Ahrar has any links to the Islamic State terror group, which is active in Iraq and Syria, and explained that the target of its attacks are both Christians and representatives of the central government.
The same group has launched a number of bombings since splitting from the large Pakistani Taliban organization in mid-2014, and has claimed responsibility for bombing two Christian churches in Lahore last year.
The spokesman revealed that Jamaat-ul-Ahrar leader Maulvi Omar Khalid had been injured in NATO airstrikes in the Nangarhar province two years ago, and said that the Easter attack in Lahore was aimed at taking revenge against the government.
"We decided to teach a lesson to the prime minister Nawaz Sharif for launching military operation against us," Ehsan said.
While Pakistan's government has vowed to deliver justice for the victims and bring down the terror group, Muslim leaders around the world have condemned the terror attack, expressing "outrage" at the "inhumanity" of the slaughter.
"We strongly condemn the attack in Lahore and express our deepest condolences to the families of all the victims. We must join together to tell our clear horror of such acts of inhumanity," read a letter by Mohamed Fatris Bakaram, the Mufti of Singapore, sent to the country's Roman Catholic Church.
The mufti added, "it is unjustifiable to attack another human being just because they have a different faith," and described the attack as "an act of inhumanity and an affront to the people who believe in the values of compassion and peaceful coexistence."
The Islamic Religious Council of Singapore insisted it is "outraged by such cruelty," referring to the numerous attacks carried out by Islamic radicals across the world in recent weeks in places such as Istanbul, Jakarta, Syria, Ankara, Brussels, as well as in Lahore.
"Along with all Muslims and all the inhabitants of Singapore, we express closeness and solidarity to the families of all the victims of these senseless tragedies," the Council stated.