Testimony of Ex-Gay Member of Texas Megachurch: 'Thank You for Loving Me More Than She Ever Could'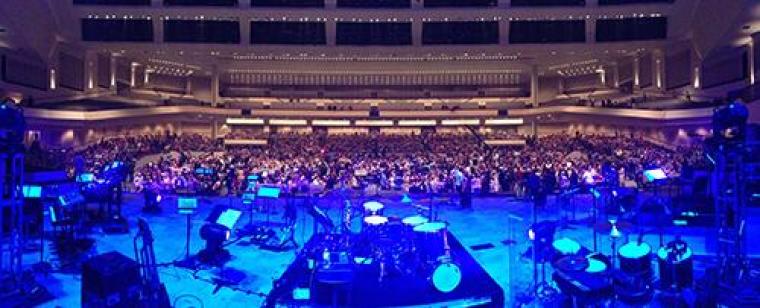 In the latest of its #TVCStories series of testimonies from church members, The Village Church's Cymone Lonon recounts her same-sex relationship and the emptiness she felt being away from the church.
Beginning with a prayer, Lonon thanked Jesus for "loving her more than she ever could or ever would." She recounts the examples of relationships within her family, which were not strong nor a good example of unfailing love. "My whole life I watched my grandparents sleep in separate rooms," Lonon shared on the church's website. "My father cheated on my mother and left our family before I was born. My aunt fled her abusive husband. At the mere age of 18, my brother felt he was doing the right thing by marrying the mother of his child, only to find out his now ex-wife was pregnant with another man's child three months after their wedding."
Lonon states that she never knew true love, and accepted what she thought it was, based on the first person who gave it to her, which happened to be a woman. She says she exchanged the truth of God's word for lies, and loved the creature rather than the creator. Lonon began to distance herself from her friends and family as she sunk deeper in with the young woman she was dating.
"Any extra money went towards her and entertaining us rather than giving back and encouraging others like I once did," Lonon explained. "Worst of all, I found myself clinging to her in hard times instead of your Word."
Lonon couldn't find peace in the midst of the situation and felt the unhealthiness of the relationshp weighing on her. She didn't like the person she was becoming because it was so far from the person she had been. Lonon quoted Leviticus 20:13 which reads "If a man has sexual relations with a man as one does with a woman, both of them have done what is detestable. They are to be put to death; their blood will be on their own heads." Lonon thanked the Lord for putting the person she was to death.
She recalled running back to God and was pleased to find that He took her back into his arms with as much love as He had for her in the very beginning. "You fought for me, and I'm so glad you won," Lonon said. "The love you have shown me goes well beyond what I could ever dream of."
Thankful to those around her that continue to support her in her pursuit of The Lord, Lonon vowed to help more of her brothers and sisters find Christ.
The Village Church is a multi-site church led by Pastor Matt Chandler. Chandler, who after being diagnosed with brain cancer in 2009 continued to preach during the time he was being treated, is also the president of the Acts 29 Network for church planters and author of The Explicit Gospel. He was recently in the news for his comments on "white privilege" in the wake of the shooting of unarmed teenager Michael Brown in Ferguson, Missouri.