Texas Abortion Regs Bar 'Gosnell of Texas' From Performing Abortions, But His Clinics Are Still Open
Texas abortionist Douglas Karpen, who has been dubbed the "Gosnell of Texas," is no longer performing abortions because he's unable to obtain hospital admitting privileges, according to pro-life group Live Action. Karpen's Houston clinics, however, remain open and doctors continue to perform abortions at his ambulatory surgical center.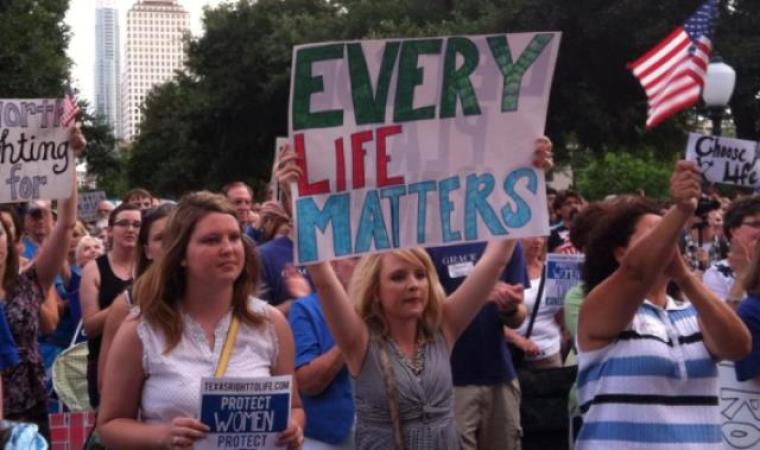 Among the requirements of an abortion clinic regulation bill that was passed by the Texas legislature and signed into law by Republican Gov. Rick Perry last July, is that abortionists must be able to obtain admitting privileges at a local hospital within 30 miles of the abortion facilities in which they work, so that they can accompany their patients to the nearest hospital in cases of emergency.
Karpen was called out as being the Gosnell of Texas, and possibly worse, by Operation Rescue, which joined other pro-life groups and Republican Lt. Gov. David Dewhurst last year in pressuring the Harris County District Attorney's Office and Texas Department of State Health Services to investigate Karpen.
Former abortion clinic employees claimed to have witnessed Karpen perform illegal late-term abortions and killing babies born alive, a violation of the federal Born Alive Infant Protection Act.
In a video released last year by Life Dynamics, a Denton, Texas-based pro-life organization, three former employees discuss the details of routine late-term abortions in Karpen's clinic in which babies were allegedly born alive and then subsequently killed by the abortionist.
The Harris County DA's office told The Christian Post in March that the child abuse division didn't find enough evidence at the Aaron Women's Clinic to pursue the charges against Karpen.
Unlike the unannounced raid conducted by state and federal authorities who investigated Kermit Gosnell in Philadelphia, officials in Texas announced their pending investigation of Karpen.
According to leaders of pro-life groups, the advanced notice gave Karpen and his staff time to clean his abortion facility and dispose of any evidence that might have proved he was performing illegal late-term abortions.
The Aaron Women's Clinic in Houston remains open, but the scheduler at that clinic told CP on Tuesday that abortions are only being performed by other abortion doctors who are on staff at his ambulatory surgical center, also in the same city.
Among the likely reasons why Karpen is unable to obtain hospital admitting privileges is because a woman who had an abortion performed by him last year filed a lawsuit against him in March, after she sustained life-threatening injuries caused by the botched procedure that was done at the Aaron Women's Clinic.
Melanie Mendoza filed a lawsuit in Harris County Court on March 10, alleging that Karpen ruptured her uterus during a late-term abortion, and failed to inform her that she needed emergency surgery to save her life.
Mendoza, who was 23 weeks pregnant at the time of her abortion in February 2013, claims in her lawsuit that Karpen rushed through the late-term abortion procedure, which led to her internal injuries.
The lawsuit states that when the case is tried, the OB/GYN who performed emergency reparative surgery on Mendoza the day after her abortion will testify that "… the injuries caused by Dr. Karpen was one of the worst injuries to a uterus that she had ever seen or read about."
According to the lawsuit, Karpen's negligence has "caused irreversible and permanent damage to Mendoza's uterus, such that, in reasonable medical probability, she will be in extreme danger should she ever become pregnant."
Cheryl Sullenger, senior policy adviser for Operation Rescue, told CP recently, "Most hospitals won't extend privileges to abortionists because they've either been disciplined before or have [a long history of] lawsuits that make them a liability to the hospital."
On Sept. 1, the portion of HB2 that requires abortion clinics to meet the same health and safety standards as ambulatory surgical centers will go into effect. Clinic owners who opt to not upgrade their facilities to meet these requirements will close.
Abortion clinic owners have had one year to upgrade their facilities to meet these basic requirements, which includes having adequate plumbing, heating, lighting and ventilation, and equipment that can properly sterilize surgical instruments; ensuring that the doors to the facilities can accommodate stretchers for emergencies; and maintaining a sanitary facility to ensure the health and safety of patients.