Texas Bathroom Bill May Affect State's Future Super Bowl Chances, NFL Warns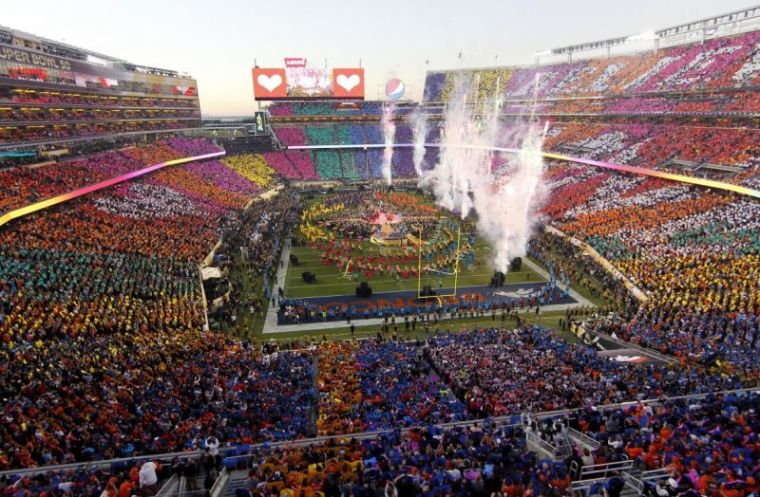 The National Football League has warned the state of Texas that if it passes a transgender bathroom law similar to the one passed in North Carolina last year, it would likely affect the state's chances of hosting league events or future Super Bowls.
Now that the Houston-hosted Super Bowl LI is in the rearview mirror, the NFL has finally spoken out against a bill currently being considered in the Texas legislature that would require people to use state-owned bathrooms, showers and changing areas consistent with their biological sex.
Taking after the highly controversial bill signed into law by former North Carolina Gov. Pat McCrory last March, the Texas "bathroom bill," S.B. 6, would also prevent municipal and county governments from enacting local ordinances that require businesses and places of public accommodation to allow transgender individuals to use bathrooms consistent with their gender identity.
The bill was introduced in January by Republican Sen. Lois Kolkhorst of Brenham. Lt. Gov. Dan Patrick is actively pushing the legislation and at least 15 Republican lawmakers have signed on as co-sponsors.
"The NFL embraces inclusiveness," NFL spokesman Brian McCarthy wrote in an email to The Houston Chronicle last week. "We want all fans to feel welcomed at our events and NFL policies prohibit discrimination based on age, gender, race, religion, sexual orientation or any other improper standard."
"If a proposal that is discriminatory or inconsistent with our values were to become law [in Texas], that would certainly be a factor considered when thinking about awarding future events," McCarthy added.
The threat does not immediately affect Texas' chances of hosting a Super Bowl, as the NFL has already selected its Super Bowl sites up to 2021, which do not include cities in Texas, ESPN reports.
Texas likely wouldn't be getting a Super Bowl for a while, considering that the state had hosted three Super Bowls in the last 13 years, including Houston in 2017 and 2004 and Dallas in 2011.
While Texas Gov. Greg Abbott has remained rather silent on the bill, Patrick's office issued a statement in response to McCarthy's warning. Patrick's spokesperson Alejandro Garcia said in a statement that the bill in no way forces NFL stadiums to keep transgender individuals out of the bathrooms they want to use and asserted that the state is dedicated to "making sure that every Texan is welcomed."
"Despite persistent misinformation in the media, under Senate Bill 6, all Texas teams will be able to set their own policies at the stadiums and arenas where they play and hold their events," Garcia stated. "There is no conflict with the NFL's statement today and Senate Bill 6."
The Texas bill comes after former Houston Mayor Annise Parker led an effort to pass a transgender bathroom ordinance that forced places of public accommodation to allow transgender individuals to use bathrooms, locker rooms and showers consistent with their gender identity.
The HERO ordinance, led by a coalition of 400 Houston area churches that stood in disapproval of the ordinance, caused public uproar.
The ordinance was later struck down after enough signatures were obtained to force a referendum vote. By a wide margin, Houston residents voted against the ordinance in November 2015.
"We proved that these ordinances create unequal rights for a tiny few who are broken and hurting that, instead of pointing them toward hope and healing, trample on the safety, privacy and freedom of our women and children," Willie Davis, a member of the Houston Area Pastor Council's executive council, said in a statement on S.B. 6, KVUE reports. "Equal protection means exactly that and we must keep all Texas women and children from suffering the violation of their privacy and safety that American Blacks fought to eliminate."
Opponents of SB 6 have argued that passing the legislation would be detrimental to the Texas economy.
In North Carolina, businesses like PayPal and Deutsche Bank nixed plans to expand into the state in protest of the law. The NBA pulled its 2017 all-star game from Charlotte. The NCAA pulled seven championship events from North Carolina and a number of prominent entertainers canceled shows they had scheduled in North Carolina. Additionally, it was reported that the NCAA may keep all of its major events out of North Carolina until at least the year 2022.