Texas Chick-fil-A Locations Open Sunday to Deliver Free Food for Tornado Victims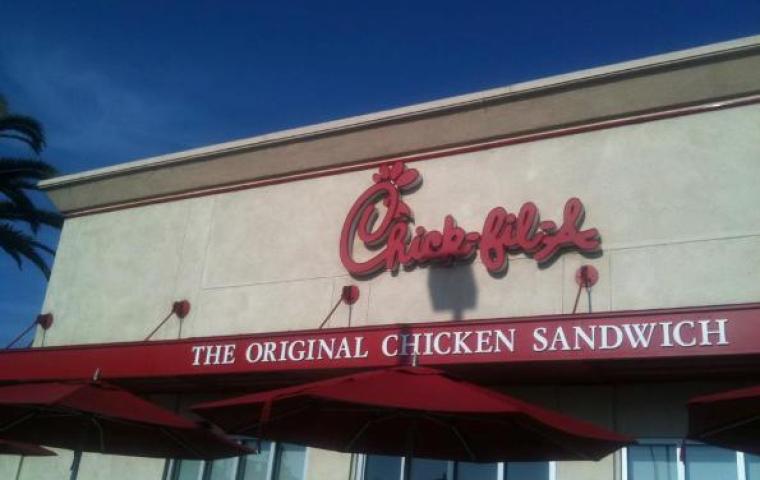 Despite the fact that the Christian fast-food chain Chick-fil-A is notorious for being closed on Sundays, several Texas Chick-fil-A locations operated on Sunday to prepare and distribute free food to victims impacted by the deadly tornadoes that created havoc and destruction throughout the state.
After tornadoes and severe storms swept through the Dallas area over the weekend and killed as many as 11 people and damaged hundreds of buildings, Chick-fil-A employees from a number of stores northeast of Dallas opened the kitchens and volunteered their time to provide free food for first responders and victims of the natural disaster. Volunteers also delivered sandwiches to rescue workers and victims.
The humanitarian work of the Chick-fil-A restaurants was first publicized by Facebook user Jared Guynes who posted on Sunday about how the restaurant chain was breaking its own rule for the "best reason possible." He posted a picture of a Chick-fil-A pickup truck delivering food to a disaster services ambulance.
"This morning Chick-fil-A is breaking their own rule and cooking on a Sunday," Guynes wrote. "For the best reason possible, to help feed those first responders and people in need affected by last night's tornadoes."
Chick-fil-A spokeswoman Amanda Hannah clarified to CNBC that the restaurants were not open to the public but the kitchens were in operation to provide food to those in desperate need.
"The locations were not open to the public, but team members from various restaurants in the area did volunteer to prepare and distribute free food to responders and others affected by the tornadoes — serving those in need during this tragic event," Hannah stated in an email.
The Christian Post contacted Chick-fil-A for more information regarding the number of Texas Chick-fil-A restaurants that opened on Sunday to feed the victims and first responders, however, Chick-fil-A spokesperson Anne Lerner explained in an email that no additional information was available and referred to Hannah's statement.
According to AL.com, Chick-fil-A's charity work in Texas is not the first time the Christian-based chain has provided for communities and families facing disaster and hardships.
In 2014, a Chick-fil-A location in Alabama distributed over 1,000 chicken sandwiches and biscuits to hundreds of people who were trapped by snow on the highways around Birmingham.
In early December, the owner of a Chick-fil-A in Tennessee teamed up with a local pastor to help purchase a minivan for a mother of two whose car caught on fire in the restaurant parking lot. The owner of the Chick-fil-A also donated $500 to the family.
Although Chick-fil-A has a history of providing for those in need, the company's charity efforts are not always welcomed by those who don't agree with the company's biblical Christian view on gay marriage.
In September 2014, a Chick-fil-A restaurant was prohibited from donating up to 200 meals to a local California high school booster club because the school principal did not agree with the chain's owner's views on same-sex marriage.