Texas Methodist Church Provides Free Water for Corpus Christi Families Affected by Contamination Crisis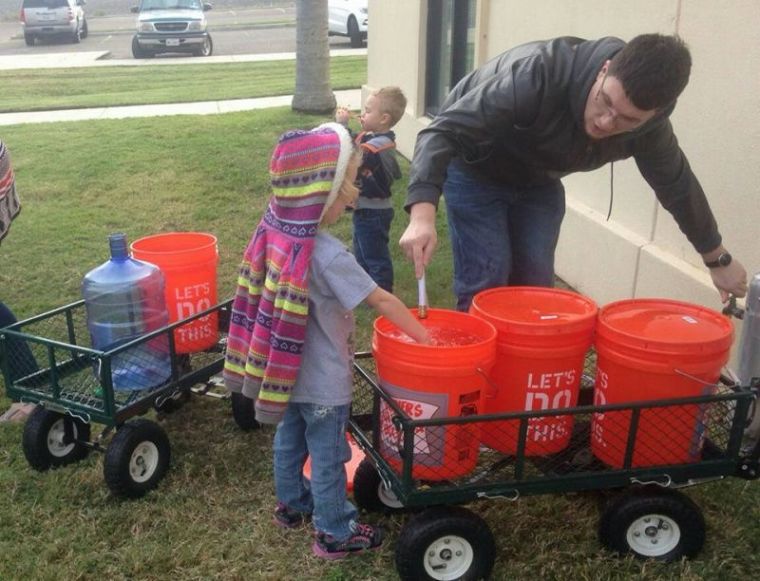 A Texas congregation gave away free water to residents of Corpus Christi following the news that the city's water had been contaminated by a back flow from a nearby oil refinery.
First United Methodist Church of Portland, Texas, located less than 10 miles from Corpus Christi, gave free water to 33 families on Thursday.
Pamela Dykehouse, pastor of FUMC, told The Christian Post that the interest in giving away the water came from "a young couple in our congregation."
"On Thursday morning, upon hearing of the need of our neighbors in Corpus Christi, they contacted me and asked if they could make this happen on our church grounds," said Dykehouse.
"With the blessing of other congregational leaders, I told them to proceed. They enlisted the help of another young couple; both families with their young children made signs to direct folks. Our church trustees got a fresh water hose and it was off and running as an impromptu mission."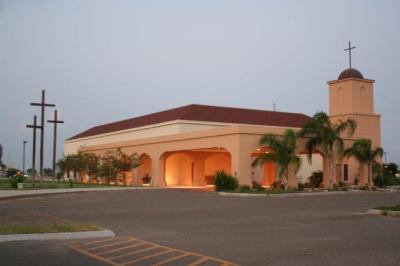 Dykehouse told CP that while other churches were not involved, she and her congregation did get "an inquiry from an individual wanting to get a church in another Corpus Christi suburb to do so."
Earlier this week, city officials issued a warning for residents to stop using tap water after as much as 24 gallons of Indulin AA-86 seeped into the city's water due to a back flow from a nearby oil refinery.
"Indulin AA-86, which is used as an asphalt emollient, is considered hazardous by the federal Occupational Safety and Health Administration. It can cause burns to the eyes, skin and respiratory tract, according a safety data sheet released by its manufacturer," reported ABC News.
 "Ergon Asphalt and Emulsions Inc., a Mississippi-based company, issued a statement on Thursday night that it has been in contact with the Texas Commission on Environmental Quality [and] said it is 'working cooperatively to provide all information to ensure state officials can remedy the situation as quickly as possible.'"
Governor Greg Abbott issued a statement Thursday noting that his office is "aggressively monitoring the situation in Corpus Christi and is coordinating with the Texas Division of Emergency Management, the Texas Commission on Environmental Quality and the Department of State Health Services."
"The governor has directed the Texas Division of Emergency Management to coordinate shipments of drinking water to Corpus Christi to ensure the residents have access to a safe and clean water supply," read the statement.
"Governor Abbott's top priority is a transparent response and the safety of Corpus Christi residents, and our office will continue to provide any and all support to remedy this situation as quickly as possible."
When asked by CP what she hoped people took away from her church giving the water to the families affected by the water crisis, Dykehouse replied that she hoped "people take away not only needed water for daily living, but also that they see the life-changing love of Jesus Christ in our act of charity for our neighbors."
"Today we are prepared to give those who come for water a handout with a special invitation to worship with us on Sundays and at our Christmas Eve services," she said.
"We pray that sharing this story will bless others and inspire other Christian churches to do likewise in serving their neighbors."