Texas churches pledge to sponsor exiled Mayflower Church members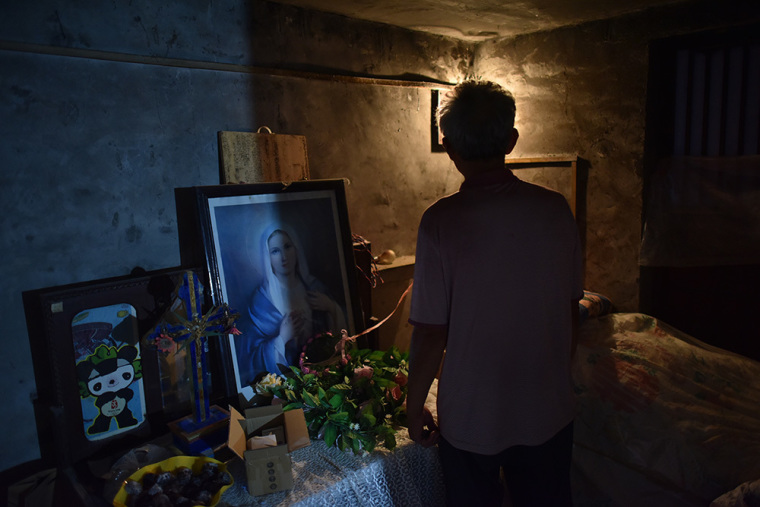 Churches in Texas have pledged to sponsor the resettlement of 64 Christians from China's persecuted "Mayflower Church" who fled to South Korea in 2019 but were denied asylum.
Southern Baptist congregations and other churches in East Texas have said they will sponsor the exiled members of Shenzhen Holy Reformed house church, which came to be known as Mayflower Church after some 60 Chinese Christians, including 32 children, arrived in South Korea's Jeju Island in 2019. Sixteen families are now in Thailand awaiting responses to their refugee applications first submitted to the U.N.'s refugee agency UNCHR on Sept. 5, 2022.  
The name Mayflower comes from the English ship that carried passengers — some of whom were Protestant separatists seeking religious freedom from the Church of England — who traveled to the colonies in the 17th century.
Deana Brown, the founder and CEO of Freedom Seekers International, and Bob Fu of ChinaAid have been collaborating to help resettle the Chinese Christians who fear repatriation to China after South Korea's Gwangju High Court rejected their final asylum appeal.
The Midland, Texas-based ChinaAid, which monitors human rights violations inside China, said 10 more families still need resettlement sponsors.
Members of the church have applied for refugee status with the U.N., but are still awaiting approval from the office in Thailand, added ChinaAid, which is assisting the 64 Chinese Christians living in Thailand, while Freedom Seekers International in Tyler is seeking sponsors for their resettlement to the U.S.
"So far, only two of the 16 families have been granted a second refugee determination interview with the U.N.," said Brown of FSI, a former Southern Baptist missionary, in an interview with Baptist Standard.
The sponsoring churches include First Baptist Church, Tyler's South Spring Baptist Church, Flint Baptist Church, Sylvania Church in Tyler, Grace Community Church and Rose Heights Church.
Rep. Michael McCaul, R-Texas, chairman of the House Foreign Relations Committee, recently sent a letter on behalf of the Mayflower Church to Rashad Hussain, U.S. ambassador-at-large for International Religious Freedom, and Julieta Valls Noyes, assistant secretary of the Bureau of Population, Refugees and Immigration, urging them to speak to the U.N. High Commissioner for Refugees about their status. 
In the letter dated Feb. 24, McCaul also raised concerns about China's "ability to compel the repatriation of Chinese citizens who have sought refugee status." 
The letter stated in part: 
At every step of the journey for the Mayflower Church, there has been substantial opposition from the PRC. When the group first sought asylum in the Republic of Korea, the PRC Consulate refused to issue a passport to a member's newborn child, rendering the baby stateless and unable to travel. In interrogations with family members who remained in China, Ministry of Public Security agents have accused the church members of treason, collusion with foreign forces, and subversion of state powers for their desire to practice religion independent of the State. Church members have also received dozens of phone calls from Chinese government officials accusing the church of committing national security offenses by leaving China. Furthermore, in October 2022, the Chinese Embassy in Thailand demanded the Thai police send over all 58 passports to be "examined," implying that they may be illegal. ...

"The United States must intervene to help ensure the safety of the group, protect them against refoulement and continued harassment by the PRC, and support their prompt assessment for protection as refugees, including consideration by the United States Refugee Admission Program."
Last March, Doug Bandow, a senior fellow at the Washington, D.C.-based Libertarian think-tank the Cato Institute, wrote in an op-ed published by Foreign Policy that refusal to give asylum to the Chinese Christians was "a particularly bizarre stance for outgoing President Moon Jae-in's government."
"It is not hard to envision the reception Mayflower refugees will face if forcibly repatriated to China," Bandow continued.
Bandow noted that in 2018, Pan Yongguang, pastor of the Shenzhen Holy Reformed Church, signed a statement along with 456 other house church pastors and his friend Wang Yi, who led a 500-member unregistered home church, to protest against the increasing persecution of Christians. Later that year, the authorities arrested Wang and about 100 members of his church during a Sunday evening service. Wang was tried and convicted in 2019, receiving a nine-year prison sentence for the charge of "subversion of state power."
ChinaAid said that another reason for the Christians' decision to flee China was related to the ongoing interrogations they endured during the Hong Kong protests in 2019. Even though members of the church did not participate in the Hong Kong protests, they faced tremendous pressure and were interrogated by authorities in Shenzhen, which is near Hong Kong. Repeated threats and interrogation led members to vote en masse to flee China. 
The Wall Street Journal reported in June 2021 that the Chinese Christian families wanted to resettle in the U.S. A couple of church members who had returned to China after fleeing to South Korea faced retribution. Their homes were raided by police who confiscated Christian books and electronic devices and monitored and restricted their movements.
Open Doors USA, which monitors the persecution of Christians in over 60 countries, estimates that China has more than 97 million Christians, many of whom worship in unregistered or "illegal" underground churches.
The five state-sanctioned religious groups in China are the Buddhist Association of China, the Chinese Taoist Association, the Islamic Association of China, the Protestant Three-Self Patriotic Movement and the Chinese Patriotic Catholic Association.
Even the organizations affiliated with the five authorized religions can be subject to surveillance and monitoring.
In 2018, the communist regime released a document titled "China's Policies and Practices on Protecting Freedom of Religious Belief." It declared that Chinese faith communities "should adhere to the direction of localizing the religion, practice the core values of socialism, develop and expand the fine Chinese tradition and actively explore the religious thought which accords with China's national circumstances."