Texas Congregation Suing Presbyterian Church (USA) to Keep Property After Leaving Denomination Over Its Stance on Homosexuality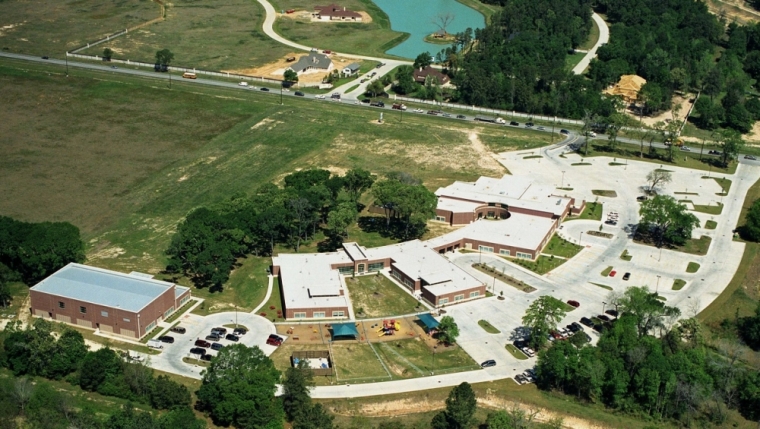 A large Texas congregation that recently decided to disaffiliate from the largest Presbyterian denomination in the United States over its increasing acceptance of homosexuality is suing to keep its property.
Windwood Presbyterian Church of Houston has been waging a legal battle to not have to pay to keep their church property after having left Presbyterian Church (USA) earlier this year.
The Rev. Kevin C. Rudolph, pastor at Windwood Presbyterian, told The Christian Post that the lawsuit dates back to 2008.
"We have been involved in a lawsuit over the ownership of the property since 2008 and that suit is still in process," said Rudolph, who noted that the congregation voted to disaffiliate back in May.
"Our congregation has approximately 1,100 members and we had more than 30 percent of the congregation present for the vote and the vote to disaffiliate and move to ECO received more than 99 percent of the vote."
Windwood Presbyterian filed suit against PCUSA back in 2008, arguing that the denomination's "trust clause" did not apply to their congregation.
According to the PCUSA Book of Order G-4.0203, the "trust clause" states "All property held by or for a particular church … is held in trust nevertheless for the use and benefit of the Presbyterian Church (U.S.A.)."
The provision notes that this property includes not only for "a particular church" but also "a presbytery, a synod, the General Assembly, or the Presbyterian Church (U.S.A.) …"
Adopted back in 1981, the "trust clause" means that any church that disaffiliates from PCUSA must pay a varied amount of money to the denomination in order to maintain control of their property.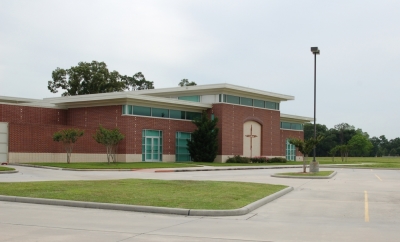 Rudolph told CP that Windwood Presbyterian took issue with the direction of PCUSA, which includes its growing acceptance of homosexuality.
In 2011, PCUSA General Assembly voted to allow regional bodies, or presbyteries, to ordain noncelibate homosexuals.
Known as Amendment 10a, the measure has prompted a growing number of congregations, including multiple churches in Texas, to vote to leave PCUSA.
The vote also led to the creation of the Evangelical Covenant Order of Presbyterians, a more theologically conservative group that Windwood voted to join.
Cindy Pirtle, director Adult Discipleship at Windwood Presbyterian, told CP that initially the courts ruled against her congregation.
"The First Court of Appeals has reversed both its previous ruling against Windwood and the trial court's ruling against Windwood and remanded the case back to the trial court," said Pirtle.
Windwood Presbyterian is not the only congregation that has attempted a legal measure to retain possession of their property without having a pay a sum to their former presbytery.
Highland Park Presbyterian Church, a megachurch located in Dallas, had voted to leave before Windwood and also filed a lawsuit attempting to not have to pay for their property in accordance with the "trust clause."
In September, Highland Park agreed to settle out of court with the PCUSA Presbytery of Grace, and will pay $7.8 million to leave PCUSA.
While belonging to PCUSA, Windwood Presbyterian had been under the jurisdiction of the Presbytery of New Covenant.
Mike Cole, general presbyter of New Covenant, told CP that presently both sides are waiting for the lawsuit to be processed.
"The Texas Court of Appeals denied our motion for a rehearing and sent the case back to the original trial court. No date for trial has been set. Thus the lawsuit is still pending," said Cole. "We continue to hope for a way to settle this lawsuit and have offered at numerous points, including now, to meet with church representatives to discuss a mutually agreeable resolution."
Regarding the Highland Park settlement, Pirtle told CP that she did not believe the settlement would affect Windwood's suit.
"We do not believe that Highland Park's case has any direct effect on Windwood's litigation," said Pirtle, who was pleased that Highland Park also joined ECO.
"Each church comes with its own set of circumstances and history. While we are not privy to the internal discussions or decisions that Highland Park's Session had, we are pleased to welcome them and join with them as members in ECO."