Texas Denies Stay of Execution for Mentally Ill Man; Lawyers Plead Supreme Court to Intervene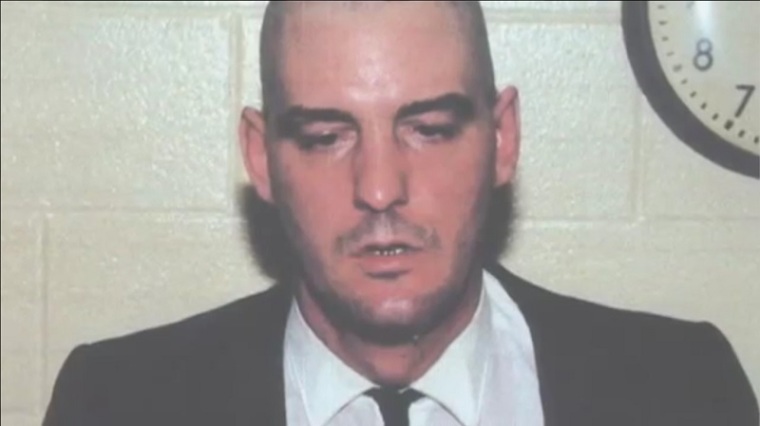 The Texas Board of Pardons and Paroles unanimously voted 7-0 on Monday afternoon to deny a stay of execution for Scott Panetti, a severely mentally ill man who is scheduled to be executed on Wednesday for the murder of his parents-in-law. Panetti's lawyers have urgently asked the Supreme Court to intervene and save his life.
"Mr. Panetti is a sick man who has suffered from schizophrenia, an incurable mental illness, for over 30 years, including prior to and during the crime, and during his trial at which he represented himself in a floridly psychotic state," Kathryn Kase, attorney for Scott Panetti and executive director of Texas Defender Service, wrote in a statement.
"Widespread and diverse voices agree that Mr. Panetti's execution would cross a moral line and serve no retributive or deterrent value, including national and Texas leaders in mental health, leading conservative, libertarian and evangelical Christian voices, former judges and prosecutors, legislators, governors and attorneys general and many more," she continued.
"Despite the board's short-sighted recommendation today, there is still time for Governor Rick Perry to issue a 30-day reprieve in order to evaluate Mr. Panetti's competency to be executed, which has not been assessed in over seven years."
Panetti was found guilty of murdering his parents-in-law in 1992. He had been hospitalized 12 times due to psychotic behavior before he committed the murders, and has shown that he believes he is in a spiritual battle with Satan. The 56-year-old man, who has attempted to subpoena the Pope, John F. Kennedy and Jesus Christ while representing himself in trial, has also indicated that he believes he is being executed for preaching the Gospel.
A new poll released by Public Policy Polling meanwhile found that although most Americans remain split on the subject of the death penalty, most would reject executing mentally ill people. Fifty-eight percent of respondents to the poll opposed executions for the mentally ill, while only 28 percent supported it.
"Today's important polling is part of significant new research which clearly shows an emerging consensus against using capital punishment in cases where the defendant is mentally ill," said Robert Smith, an assistant professor of law at the University of North Carolina at Chapel Hill.
"The poll joins other new data demonstrating that sentencing trends are down across the country for death-eligible defendants with severe mental illness. Combining this public polling, sentencing practices, and the recommendations of the mental health medical community, it's clear that a consensus is emerging against the execution of a person like Scott Panetti, who suffers from a debilitating illness which is similar to intellectual disability in that it lessens both his culpability and arguable social value of his execution."
The PPP poll of 943 registered voters was conducted on November 24-25, and has a margin of error of +/- 3.1.
Panetti's lawyers cited the poll in their plea for a stay of execution to the Supreme Court, noting that the Eighth Amendment protects people from cruel and unusual punishment and prohibits states from executing people with severe mental illness.
A group of over 50 Evangelical leaders have also opposed Panetti's execution, stating that it would cross a moral line for the nation.
"As Christians, we are called to protect the most vulnerable, and we count Mr. Panetti — a man who has suffered from severe mental illness for over 30 years — to be among them. If ever there was a clear case of an individual suffering from mental illness, this is it," the Christian leaders wrote to Perry earlier in November.