Evangelical Leaders Ask Rick Perry to Stop Execution of Mentally Ill Texas Man Who Believes He's Being Punished for Preaching the Gospel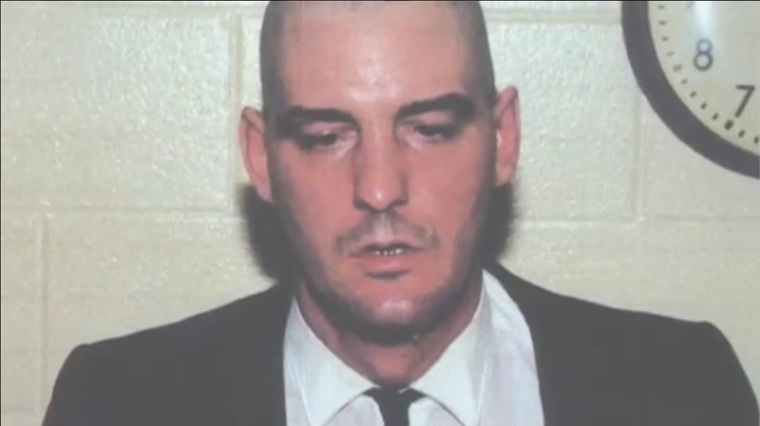 The attorneys for Scott Panetti, a severely mentally ill man who believes Texas is trying to execute him for preaching the Gospel, have asked the state to stay his execution. Panetti's death sentence, however, is not for preaching the Gospel, but for murdering his parents-in-law in 1992. His planned execution is being opposed by both mental health professionals and over 50 evangelical leaders.
"If his execution date is not withdrawn, he will go to the execution chamber convinced that he's being put to death for preaching the Gospels, not for the murder of his wife's parents, and the retributive goal of capital punishment will not be served," the Texas Defender Service group warned.
Lawyers Greg Wiercioch and Kathryn Kase filed the new motion late last week in the 216th District Court in Kerrville, Texas, seeking to stay Panetti's execution scheduled for Dec. 3.
The motion noted that the mentally ill man, who has suffered from schizophrenia for over 30 years and believes he's in a battle with Satan, has not had a competency hearing in nearly seven years.
Newly released records from the Texas Department of Criminal Justice note that the 56-year-old man has undergone "alarming and aberrational changes" in his behavior over the past two years. Panetti has said that he believes he's "hearing voices" and has a "listening device implanted in his tooth." He has also said that he believes he's being executed "because TDCJ wants him to 'shut up' about the corruption and to stop him from preaching the Gospel."
Last week over 50 evangelical leaders signed a joint letter to Texas Gov. Rick Perry, warning that Panetti's execution would "cross a moral line."
"As Christians, we are called to protect the most vulnerable, and we count Mr. Panetti — a man who has suffered from severe mental illness for over 30 years — to be among them. If ever there was a clear case of an individual suffering from mental illness, this is it," the Evangelicals said.
"Mr. Panetti is a paranoid schizophrenic, which was apparent at his trial, where he represented himself with his life on the line. He wore a TV-Western cowboy costume and attempted to subpoena the Pope, John F. Kennedy, and Jesus Christ. The fact that his trial was carried out in such a fashion is a mockery of the criminal justice system."
Panetti was found guilty of the murders of his parents-in-law in 1992 and sentenced to death. He was initially scheduled to be executed in 2004, but a federal judge stayed the order.
Mental health professionals have called for Panetti to be given life in prison instead, noting that the man has been diagnosed with paranoia, delusions, schizophrenia, depression, chronic undifferentiated schizophrenia with acute exacerbation, brain dysfunction, auditory hallucinations, posttraumatic stress disorder, and schizoaffective disorder.
The mentally ill man had also been hospitalized 12 times due to psychotic behavior before he committed the murders. The attorneys added that the first time Panetti showed signs of a psychotic disorder was in 1978, over 14 years before the crime.
They added that at the time of the murder, Panetti was again showing clear signs of having a severely disturbed mind. He had gone off his antipsychotic medication, shaved his head and dressed in camouflage fatigues before going to his in-laws home where he killed them.
"The Gospel message compels us to speak for those without a voice and to care for the most vulnerable. For this reason, it is imperative that we treat those with mental illness in a fair and humane manner," states the letter, signed by evangelical leaders, including the Rev. Sam Rodriguez of the National Hispanic Christian Leadership Conference; Jay Sekulow of the American Center for Law and Justice; Lynn Hybels of the nationally prominent Willow Creek Church; and Gabriel Salguero of the National Latino Evangelical Coalition.
Further information about the case and about the various instances in which Panetti has shown to be suffering from mental illness is available on the Texas Defender Service website.