Texas pastor disowned by Iranian father for leaving Islam says great cost for Jesus is worth it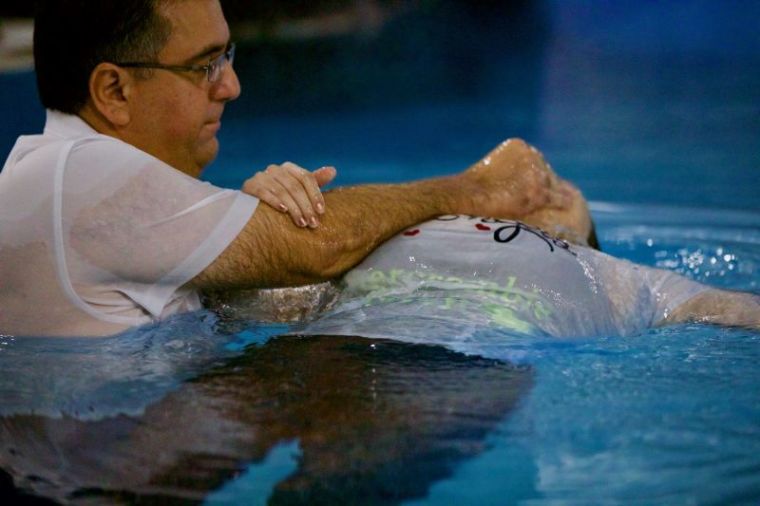 A pastor in Texas has shared his story of how his Iranian father disowned him for deciding to leave Islam and follow Jesus Christ, declaring that the great cost is worth it.
"When I left Islam to follow Jesus, I didn't know what it would cost me," Pastor Afshin Ziafat of Providence Church in Frisco, Texas, wrote in a desiringGod.org piece on Sunday.
Ziafat was born in Houston, Texas, to a devout Muslim family and though his family moved back to Iran when he was 2 years old, the Islamic Revolution of the 1970s forced them to return to Texas.
He noted that while he was in the second grade a Christian English teacher gave him a copy of the New Testament and shard the Gospel with him, which eventually led to his decision 10 years later to convert to Christianity following other discussions and evangelistic events he attended.
After declaring his faith in Jesus at an evangelistic crusade, he admitted he was fearful of telling his Muslim father, who had been the most important person in his life.
At first he hid his faith from his family, but eventually his father saw his Bible and began asking questions.
Ziafat shared the exchange:
"'Son, what's going on? There's something different about you.' I said, 'Dad, I'm a Christian.' He said, 'No, you're not, young man. You're a Muslim and you'll always be a Muslim.' I said, 'Dad, the Bible says that if I trust in Christ alone for my salvation, then I'm a Christian — and I do.' My dad said, 'Afshin, if you're going to be a Christian, then you can no longer be my son.'"
Despite his urge to keep his relationship with his father, he proclaimed the words that would lead to him being disowned on the spot: "Dad, if I have to choose between you and Jesus, then I choose Jesus. And if I have to choose between my earthly father and my heavenly Father, then I choose my heavenly Father."
He said that at the time, he had to lose his father in order to follow Christ.
Ziafat said he was led by God to attend seminary which enabled him to attain a college pastor and ministry speaking position through which he has seen other Muslims come to Christ.
"I have partnered with a ministry that reaches into Iran with the Gospel, and have had the privilege of training and equipping Iranian pastors, helping to spread the Gospel in the same nation from which my family came," he wrote.
"I now pastor a church in Texas where I get to weekly remind our people to count the cost of following Christ. As a result, we have grown, planted three churches, and sent out several missionaries around the world. Finally, I am thrilled to say that my relationship with my dad has been restored, and I continue to pray for his salvation daily."
The pastor said that there is a difference between simply knowing truths about Jesus and being a follower of Christ, urging believers to face up to what it might cost them to follow Him.
Christian ministries and church leaders focused on reaching Muslims in Iran also participated in the International Day of Prayer for the Persecuted Church in November.
Mike Ansari, president of the missionary group Heart4Iran, told The Christian Post at the time that millions are in need of prayers.
"Much of today's Islamic world, including Iran, was once Christian. The churches across Iran and Iraq were once great and enduring churches, which sent the first missionaries to China. Yet with [the] emergence of Islam, these communities were marginalized and at times completely destroyed," Ansari told CP.
"It seems there is an organic re-emergence of Christianity across Iran," he added of reports of many coming to faith.
"God is on the move and building His Church. [But] with growth comes persecution," he warned.