Texas Pastors Swap Pulpits on Palm Sunday to Share the Gospel's Call for Christians to Lead Racial Reconciliation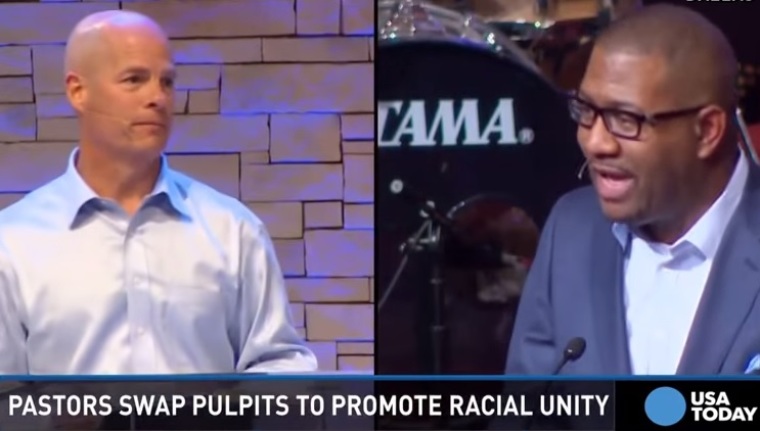 Hooked by the biblical call for racial reconciliation, two Dallas area pastors — one from a predominantly white church and one from a predominantly black church — swapped pulpits last Sunday to discuss the obligation the Gospel places on the church to work through racial tensions and unite people from all ethnic backgrounds.
On Palm Sunday, Rev. Bryan Carter, an African-American pastor at the Concord Church in south Dallas, traveled about 25 minutes north to lead the services at the mostly-white Park Cities Baptist Church, while Caucasian Park Cities senior pastor, Jeff Warren, gave a sermon at Concord Church.
The two pastors have developed a strong relationship through their interaction as integral parts of a coalition of approximately 18 Dallas-area pastors from across the city who periodically meet to discuss racial tensions in their communities and ways that the church can begin to help alleviate those issues.
Upset with the revelation that two of the students involved in the Sigma Alpha Epsilon fraternity racism scandal at Oklahoma University turned out to be from Dallas, Carter and Warren felt it was time to initiate a racial reconciliation tactic that they had spent some time discussing: a pulpit swap.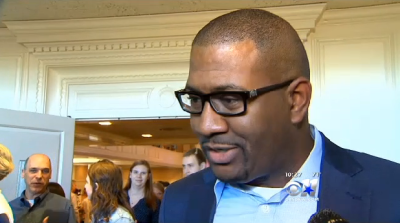 Both pastors told The Christian Post on Tuesday that their Sunday sermons centered on the Gospel and explained how although people of different races might have physical and social differences, every believer is united in their identity in Christ.
"We really believe the Gospel is the central answer or solution to the racial divide, and that is why the church needs to step in and guide us," Warren told CP. "Then I talked about how, as believers, our core identity is Christ and what He had done for us, not in the color of our skin."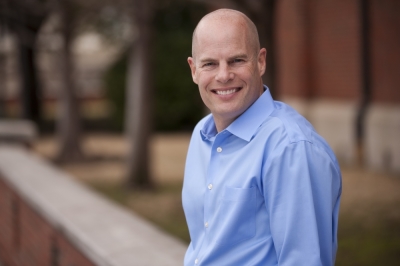 Carter asserted that in this day of racial divide and uncertainty over the fairness of the justice system, no other group or organized entity is more qualified to bridge the racial divide than the church.
"We believe that there is no other group that is uniquely qualified to address the matter than [the church]," Carter contended. "I think the challenge is that we depend on schools and legal system and justice system and the government — the reality is that it's the church that's uniquely qualified to really do the work of racial reconciliation."
In the wake of the Ferguson, Missouri, riots and destruction of local businesses last year that transpired after the death of Michael Brown — who had committed a strong-arm robbery and was later shot and killed by a local police officer during a physical altercation — the pastors pondered how their own city would hold up if a scenario like Ferguson were to occur.
"When Ferguson happened last year year, we asked ourselves: 'If Ferguson happens in Dallas, how will Dallas respond? How can we we build our relationship now to better be equipped to serve the city collectively. But also, when those difficult topics come up, we can address them.'" Carter added.
Warren suggested that alleviating racial tensions starts with building relationships. He added that a lot of the racism that persists today is due to "ignorance" that comes from one person not having any experience or friendships with people of other racial classes.
"I could say that the ultimate goal is not that we have a certain percentage of whites to blacks to Spanish and Asians in the church, maybe the ultimate goal is that I have a black brother or friend in my home across the dinner table from me," Warren said.
Carter further explained that the coalition of pastors has generated other plans to help Dallas churches come up with ways to help bridge the racial divide. He noted that they've already conducted pastoral racial reconciliation roundtables and plan to do more of those in the fall. Additionally, they plan to engage other churches in having a "racial reconciliation day," and small group studies with members of their own church and members of different races.
"We are early into it, but our hope is to gain some ground in the city of Dallas around this important topic," Carter said.
Warren added that one of the next practical steps might be for churches of different races coming together to do joint service projects and missions trips.
"I think our next step is that we serve together or go on mission trips together. We will see where the Lord leads," Warren said. "There is a palpable grace or tangible love in the air and the spirit of the place when black and white people come together and worship God together."