Texas Legislature to consider parental rights in education bills in response to trans indoctrination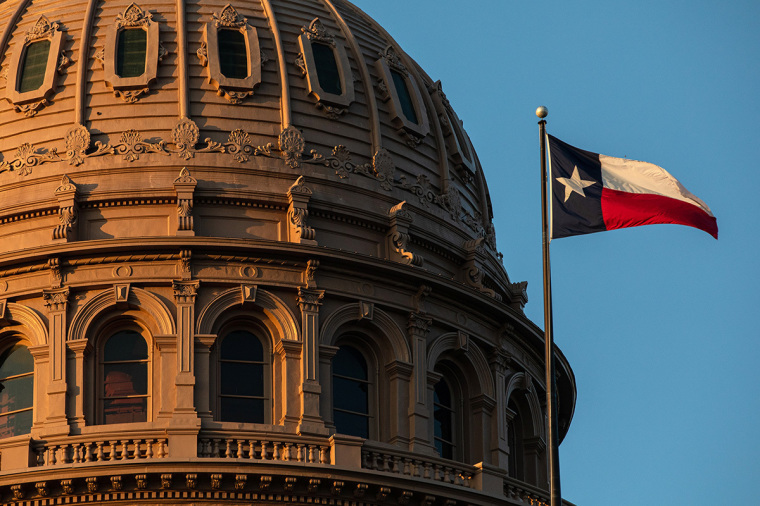 Texas lawmakers are returning to work Tuesday for the 88th legislative session and are expected to take up a bill that would prohibit schools from teaching elementary and middle school students about sexual orientation or gender identity.
Similar to a controversial bill passed by Florida lawmakers last year, House Bill 631, introduced by Rep. Steve Toth (R-The Woodlands), would expand restrictions on teaching such curriculum "by school personnel or third parties" from kindergarten through the fifth grade or "in a manner that is not age appropriate or developmentally appropriate for students in accordance with state standards."
HB 1155, authored by Frisco Republican Rep. Jared Patterson, would extend that restriction until the eighth grade.
Both bills are among several set to be taken up by lawmakers as the 88th Texas Legislature reconvenes Tuesday for its new session, including property tax relief and other proposals amid a record $32 billion budget surplus.
Much like legislation signed by Florida Gov. Ron DeSantis, both Texas bills focus on parental rights and would require school districts to notify parents in the event school officials provide services involving a "student's mental, emotional, or physical health or well-being."
They also call for the Texas Education Agency to "review and revise" best practices for school counselors and educators ahead of the 2024 school year.
There is also no explicit reference to homosexuality in either HB 631 or HB 1155, similar to Florida's version.
HB 631 requires any school district which administers a well-being questionnaire or health screening form to any student in kindergarten through fifth grade to provide a copy of the form and obtain parental permission prior to doing so.
HB 1155 goes even further, prohibiting any school district employee from discouraging or prohibiting "parental knowledge of or involvement in critical decisions affecting a student's mental, emotional, or physical health or well-being."
The Christian Post was awaiting a response from both Reps. Patterson and Toth as of Tuesday afternoon.
In a tweet Tuesday, Patterson called out what he sees as the main arguments from opponents of his legislation: "Opposition to my HB1155 from various far left groups? 1/ teachers won't be able to share their sex lives with kids 2/ schools won't be able to hide important health info about the kids from their parents."
Not unlike the Florida law, the American Civil Liberties Union and other progressive and LGBT activist groups have warned the language in the Texas versions as potentially harmful.
Last March, Amy Turkel, the interim executive director of the ACLU of Florida, told CP the Florida law is unconstitutional because it silences discussions about teachers' and students' LGBT family members and friends. 
"Banning talk about parents serves no legitimate educational purpose and in fact, is detrimental to students," Turkel said. "All young people deserve an inclusive and accurate education, free from censorship or discrimination."
The bill was backed by the Florida Family Policy Council, which argued that the bill's opponents are making "deliberately false allegations about the legislation's content."