Thanksgiving 2014: What Stores Are Open? Which Ones Are Closed?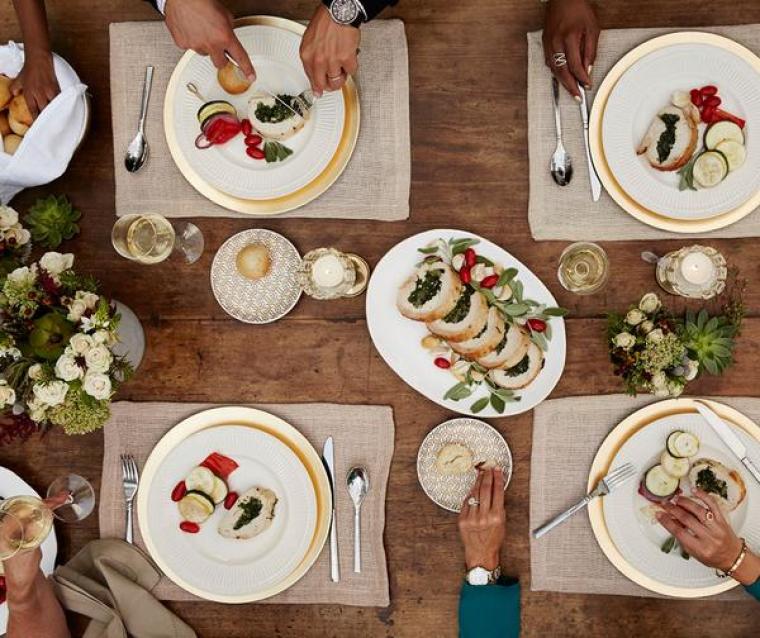 This Thanksgiving, many retailers have made the decision to close in order to allow their employees to spend time with family, while others have chosen to remain open so as to improve profits.
Among the stores remaining open are Walmart, Kmart, Sears, Target, Kohl's, Staples, and Macy's, which will open at 6 p.m. on Thanksgiving Day so as to offer customers deals ahead of the traditional Black Friday. They have all issued statements so that customers will know they can get deals on Nov. 27 instead of waiting until Nov. 28.
"In keeping with the spirit of the holiday, we have many exciting activities and giveaways planned to show just how much we appreciate the hard work and dedication of our associates. Activities and giveaways include swag bags full of goodies, round-the-clock food to keep associates fueled for delivering excellent customer service, pep rallies to drive excitement and energy through the early morning hours of Black Friday, and drawings for fun prizes," J.C. Penney's spokesman, Joey Thomas, told The Huffington Post.
Kmart will actually open at 6 a.m. on Thanksgiving and remain open for 42 hours straight, making it the earliest store to prepare for Black Friday.
Most of the stores that are open on the holiday have said that they asked for volunteers and those who stepped up to fill the shifts will receive holiday pay. There may be other perks as well, as stated by J.C. Penney. Best Buy will open at 5 p.m. in order to accommodate those who wish to get their shopping done even earlier.
However, on the opposite end of the spectrum are several stores dedicated to enjoying the holiday with family and friends. These businesses have chosen to remain closed in order to allow employees to spend time with their loved ones.
"Our employees work especially hard during the holiday season and we simply believe that they deserve the opportunity to spend Thanksgiving with their families. Nothing more complicated than that," Costco spokeswoman told The Huffington Post.
"We believe it's the right decision not only for our employees but also for our customers. Enjoy this time with your loved ones and we'll see you on Black Friday," Game Stop said.
Other stores remaining closed on Thursday are Marshalls, Barnes & Noble, T.J. Maxx, Neimann Marcus, Dillard's and Nordstrom. These stores will be open at various times on Friday but remain committed to allowing associates the freedom to take the holiday off.
"We won't be decking our halls until Friday, Nov. 29," Nordstrom told Mental Floss. "Why? We just like the idea of celebrating one holiday at a time."
"We feel so strongly about our employees spending Thanksgiving with their families. And we don't anticipate this changing in the future," T.J. Maxx's spokeswoman Doreen Thompson added.