Thanksgiving Day Messages From 6 Evangelicals: Be Grateful Always
3. Tony Perkins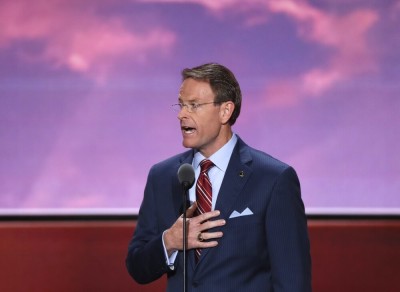 Tony Perkins, president of the Family Research Council, focused his Thanksgiving thoughts on recalling the history of some of the first celebrants of the holiday in the nation.
"You've no doubt read or heard about the Pilgrims and the challenges they faced as they came to America. They came here risking all, not for the freedom of worship, but for the freedom of religion: the freedom to believe, live their lives, and teach their children according to those beliefs," Perkins reminded readers.
"What the record shows is that their gratitude was a choice in their circumstance, not a product of their circumstance. As a result of that choice to be grateful, they laid the foundation for the world's most prosperous and blessed nation."
Perkins also pointed to Paul's preaching on gratitude in the Bible.
"The Apostle Paul provides the key to this continual feast of thanksgiving in his letter to the Thessalonians, which he wrote from prison, instructing them to 'Rejoice always, pray without ceasing, in everything give thanks, for this is the will of God in Christ Jesus for you,'" he said.