The Babylon Bee Exposes Planned Parenthood's Satire of Choice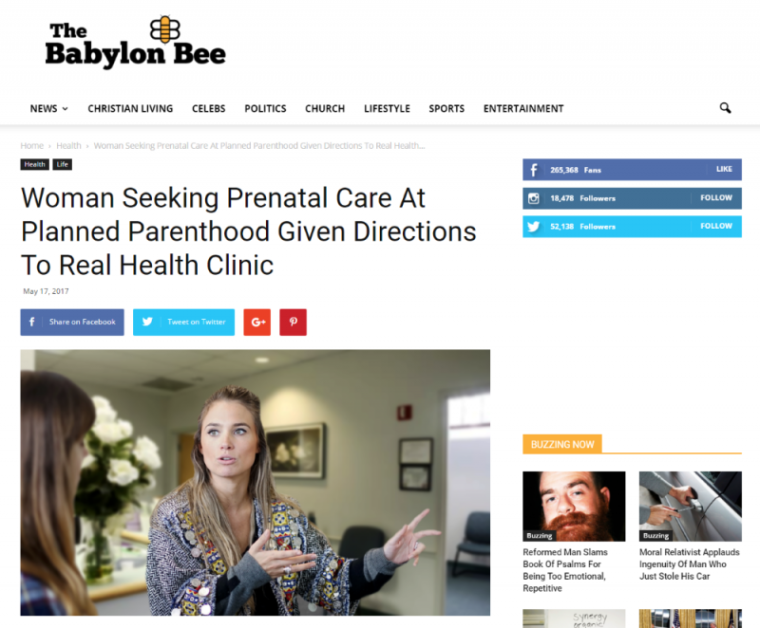 The Babylon Bee is at it again, and we love it.
Their recent (satirical) article on Planned Parenthood (PP) paints the picture of PP staff giving a pregnant woman directions to a center that will help her with pre-natal care.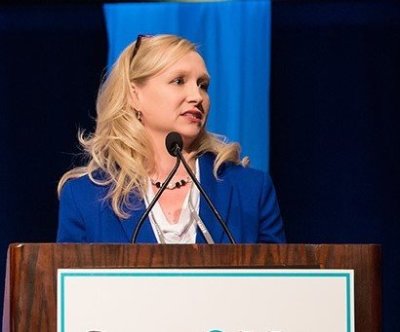 Of course this is satirical, as PP would much rather assist the woman in aborting her child. In fact statistics indicate 94% of what PP does is abortions, though, PP will tell you that abortions are only 3% of what they do, which is in itself satire.
Beyond the irony of thinking PP would help a pregnant woman and preserve the life of a child, is the fact that some Crisis Pregnancy Centers are required to refer to abortion clinics. This leaves me asking why PP's are not required to refer women to centers that actually offer pre-natal care and are interested in the life of the mother, the life of child, and the life of the father.
Assuming any pure motives or good intentions with PP is assuming too much.
So, should PP refer women to pregnancy centers, and should pregnancy centers refer women to abortion services?
Legally it seems that only the latter is true, as in California where late last year the 9th Circuit Court AB 775 — a law requiring pregnancy centers in California to promote abortions was upheld.
According to Alliance Defending Freedom's Senior Counsel Matt Bowman, the government is telling centers what they cannot say, what they must now say, and all of this "under threat of severe punishment" — again the clear irony is that abortion facilities are not required by any law to promote any life-saving alternatives to abortion.
See the irony here, as it is often the PP voices that cry out for freedom of choice, though if your only choice is abort then you do not truly have a choice.
In all this irony and satire, something is not adding up.
Abortion facilities do not refer to pregnancy centers and they are not required to do so, but some pregnancy centers are required to refer to abortion services.
PP says that only 3% of their services are abortion, yet the stats clearly show it is closer to 94%.
PP touts the freedom of choice, but truly only offers one path and no choice for life.
The Babylon Bee is asking a great question with an even better answer — if PP truly promotes choices, then why are PP's not offering pre-natal and life services? Maybe it is because they are not truly pro-choice.
Kathleen Patterson, Ph.D. is a professor at the School of Business & Leadership, Regent University, and serves on the board of CareNet.