'The Bible' Breaks Records on Spanish TV 10 Days Before 'A.D.' Follow-Up Premiere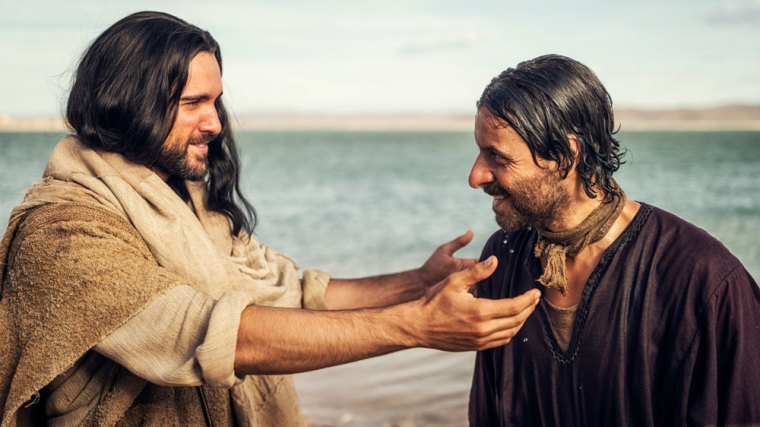 Roma Downey and Mark Burnett's "The Bible" mini-series is still breaking records, becoming a Spanish network's highest rated show just 10 days before the premiere of their follow-up series "A.D.," which will broadcast on Easter Sunday.
"The Bible," which tells the story of the Christian and Jewish Holy book from Genesis to Acts, debuted on the Spanish network Telemundo Wednesday night and pulled in 3.22 million viewers, making it the channel's highest rated 8 p.m. premiere.
"Within just 10 days of the premiere of 'A.D.: The Bible Continues' on NBC, 2013's 'The Bible' series continues to break records, this time on Telemundo, pulling in 3.22 million viewers on Wednesday night," according to statement shared with The Christian Post. "The epic story continues nightly on Telemundo through Good Friday when it will air the epic three hour finale."
"A.D.: The Bible Continues" will debut at 9 p.m. ET Easter Sunday, April 5. The new series will follow the events after the death and resurrection of Jesus Christ, which features the early church and the apostles continuing the mission ushering the Kingdom of God into the world.
Downey and Burnett recently spoke to CP about the follow-up series to "The Bible," and Roma described the scene of Jesus' resurrection in greater detail.
"That moment when we have seen that it's taken six to seven men to push that stone in front of the tomb, and we understand that the Romans and the temple authorities there fear that this prophecy will be fulfilled and placed both temple and Roman guards at the tomb," the actress detailed. "Then on Easter morning, we see the light beginning to radiate behind the closed tomb, and then the heavens move, and the amazing angels show up and glory of God is magnified. Then, He pushes away that stone and those soldiers pull their hands over the faces because they are blinded by the magnificence of the light, and we know that this is just the beginning."
Burnett, who also produces hit series such as "Shark Tank" and "The Voice" feels "A..D." will appeal to all audiences and will not only showcase the events that take place in the Bible, but also first century Roman culture.
"You get to follow along with Acts, but you also get a great drama of Roman life, of domestic life, and you get swept up in the story," he told CP. "So people are not going to feel preached to ... it is not our mission to preach to people."