'The Bible' Producers Promote Tie-in Book
'The Bible' Producers Promote Tie-in Book
The producer behind the hit TV series "The Bible" Mark Burnett and Roma Downey are promoting a book that serves as a tie-in companion to the History's Channel's 10-hour miniseries, called The Story of God and All of Us.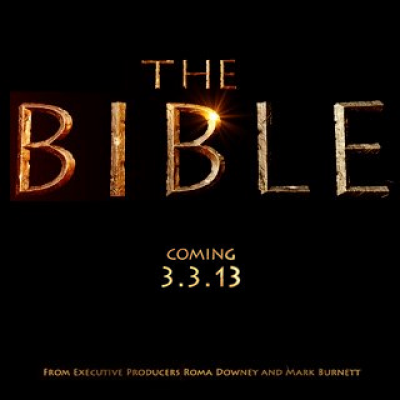 "Beginning with the creation of man and ending with the revelation of a new world, readers will revel in this epic saga of warriors, rebels, poets, and kings, all called upon by God to reveal His enduring love for mankind. Ultimately, God's plan is fulfilled in the story of Jesus the Messiah, whose life, death and resurrection brings salvation to one and all," a synopsis for the book reads.
Burnett and Downey on Monday stopped in Dallas, Texas, for a book signing, a day after the airing of the second episode of "The Bible," which focused heavily on the stories of Samson, Saul and David. Dallas News reported that over 500 guests came to the book signing, which included a number of famous figures.
The Potter's House pastor T.D. Jakes and his wife, Serita, who have declared themselves fans of the TV show, came out to meet the producers, and so did "Dancing With the Stars" performers Emmitt Smith and his wife, Pat. Grammy-winning gospel singer BeBe Winans performed the song "Beautifully" at the event.
"We've approached this as God's love story, God's love of all of us," Burnett said in a recent interview with PBS.
"There's only one perfect character in the entire 66 books. That's Jesus Christ. Everybody else, to lesser or greater degrees, are flawed, like all of us. And people have huge problems, I mean, in kings, but still God didn't give up. And that's the message. It's like an unconditional love story."
"The Bible" series has been gaining some excellent ratings since it premiered two weeks ago, earning its place as the highest rated cable show in all of TV during its run so far. The remaining episodes will run until Easter Sunday, and Burnett and Downey hope that the success of the show translates to interest for The Story of God and All of Us.
Most recently, the Rev. Franklin Graham praised the new miniseries and said that one positive influence it can have on viewers is to inspire them to open up a Bible and start reading.
"The Bible Series ... will likely cause a viewer to want to open the pages of Scripture to see the realities of Almighty God's plan for the human race," Graham wrote on the Billy Graham Evangelistic Association website.
THE BIBLE - Extended Look