The Border Crisis: Nixon Points the Way
In the summer of 1970, the American Southeast baked when eleven states faced federal enforcement of school desegregation, but that social scorcher will be small compared to the border crisis sizzling now from Texas to California. Believe it or not, President Richard Nixon's handling of the challenge 44 years ago could point the way to the best solution.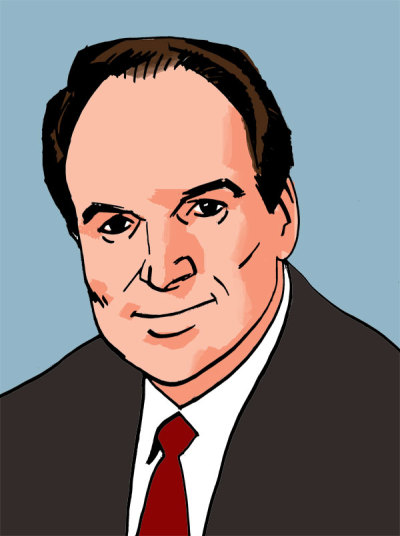 Nixon, much-maligned, was nevertheless exceptional in the way he balanced principle and pragmatics in his policy approach. Nixon's legacy shows policy must be pragmatic enough to address contemporary situations, but allow principle to set the boundaries of the pragmatic need.
Pragmatics may be elastic, but principles non-stretchable. Nixon understood this 44 years ago, and there is a need for the same philosophy and policy application now.
The border problem could explode in the months ahead because of the absence of such cogent, rational policy. Meanwhile, 40,000-plus children wait for someone to fill the immigration policy-vacuum.
First let's diagnose the problem.
"National interests derive from national identity. We have to know who we are before we can know what our interests are," Samuel Huntington wrote in, Who Are We? The Crisis of National Identity. We don't know what to do with our borders because we are no longer a "union" around core principles, but a "disunion," fragmented on pragmatics by the lack of cohesive national identity.
In 1970, school systems in eleven southern states had not complied with federal court orders to desegregate, and potentially faced fines up to $1 million a day. Nixon formed the Cabinet Committee on Education, chaired by Dr. George Shultz – then Nixon's Secretary of Labor, and later Ronald Reagan's Secretary of State – to resolve the crisis.
I was assistant director of the committee, and watched with amazement the way Shultz and Nixon worked through the complex problems. Dr. Shultz remains one of my heroes. The desegregation of the South's public schools occurred in 1970 with minimal disruption. Here are elements of that strategy that could help right now.
1. Discovery through community engagement
Nixon first asked why the school systems were not in compliance, but he wanted information from people in the affected states. He ordered formation of state advisory committees consisting of citizens of all races, opinions, and backgrounds.
For the first time, Ku Klux Klan supporters sat with leaders of the NAACP and other civil rights groups. Our staff was instructed to listen to all their views, and assist in finding common themes and concerns. I was assigned to maintain continual contact with the committees, and make sure the Cabinet Committee got the input from the states and local school systems.
Regarding the present border crisis, it's evident Washington has too little comprehension of what is happening in the regions because of the apparent lack of a systematic, intentional, continual process of dialog.
2. The President's direct involvement
Each state committee was flown to Washington, and, one-by-one, escorted into the Oval Office, where Nixon himself charged them with vision and mission. In August, 1970, all the state committees assembled with the Cabinet Committee in New Orleans to discuss school openings in the newly desegregated systems. Nixon spent an entire day there meeting with the committees individually and together, along with elected and other state and local government officials.
Such direct presidential engagement with citizens in border towns and regions, along with state and local leaders is needed now. Nixon, as Obama, was accused at times of being aloof. However, his intense personal interactions with the state committees showed otherwise, as it would for President Obama.
3. Alignment of resources with needs
We discovered that unfunded court mandates were the main culprit. School systems suddenly had to buy fleets of buses, and establish smaller student-teacher ratios, necessitating more personnel, and enlarged facilities. Nixon requested $1.5 billion from Congress and got $500 million. Still, the school districts could meet essential requirements.
Obama has sought an emergency appropriation of $3.7 billion for the border crisis. The problem is in the word emergency. As we learned in the school crisis of 1970, appropriations requests, wherever possible, must be framed in the context of a larger policy, and budgeted before the issue becomes urgency. Without clear policy, the alignment between resources and needs is less likely to happen. Also, without clear policy, "emergency" appropriations can too easily be exploited and wasted.
4. Continual communication
Not only did the Cabinet Committee in 1970 maintain daily contact with the state groups, but also with elected and appointed officials and local populations. "Keep your cool, support your school," urged the respected voice of Billy Graham on public service announcements running throughout the affected states.
Administration inaction and non-communication – perceived or otherwise – fuels simmering frustration in situations like that existing currently on America's southern borders. George W. Bush's failure to show in the aftermath of Hurricane Katrina suggested insensitivity. The Obama Administration's apparent non-communication gives the same perception now. A systematic plan for continual communication with people in the border areas is essential.
5. Readiness
The state committees were at the forefront of the peaceful integration of the schools. We in Washington knew there were security risks for members personally, for schools and communities. An emergency response center was set up in Washington, and state committee members asked to call if they spotted trouble brewing as the September school openings approached. Consequently, the most sweeping school desegregation in American history was achieved with little disturbance.
This readiness resulted from clear, policy-based thinking, and through the process of listening and trying to understand what was happening in the affected states, a strategy that would be effective now at the southern borders.
Wallace Henley, a former Birmingham News staff writer, was an aide in the Nixon White House, and congressional chief of staff. He is a teaching pastor at Second Baptist Church, Houston, Texas. He is a regular contributor to The Christian Post.